Reply
Topic Options
Mark Topic as New

Mark Topic as Read

Float this Topic for Current User

Bookmark

Subscribe
Highlighted
Battlefield 3 update error (80710723)
5 replies 911 views Edited Jan 24, 2013
I haven't been playing my PS3 for a while (hence, no Battlefield 3 for a while either), especially since I got Halo 4. Anyway, I suddenly got the urge to come back to it and as I figured would be the case, I had to download the latest update - 1.08. However, whenever I attempt to download it, an estimated time is not given. I didn't think that would be a problem until I realised it wasn't downloading.
Well, it was, but at an incredibly slow rate. It reached 1% after maybe half an hour. After some internet research I found that patch 1.08 is only supposed to be 11MB, yet my PS3 is telling me that this update is a massive 2GB. So there's two issues here - why is my PS3 telling me that I'm accepting data nearly 200% the size it's supposed to, and why is it downloading so slowly? My internet connection speeds are usually top notch - I installed Rage in about an hour or two, and that was 8GB - so there's no real reason why this 2GB download should move as slowly as it is. Has anyone else had this problem and/or willing to offer suggestions as to how to fix it? As well as at least speculate as to why I might be having these issues. Thanks in advance!
EDIT - I just left it to download whilst I figured out the problem, but I've just come back to it and error code 80710723 has just slapped me in the face. Getting really f******g tired of this.
Re: Battlefield 3 update error (80710723)
Jan 24, 2013
Huh. I've posted this message to GameFAQ's, Gamespot, **bleep** /v/ and now here, and I have literally had not one response. Yet when I google this issue, it appears to have happened to a fair number of people so it isn't just me. What the f***?
Re: Battlefield 3 update error (80710723)
Jan 25, 2013
I think with all the changes being done on one day they are having some capacity issues. I can't get the playstation store updated on my PS3 nor the Vita update.
Re: Battlefield 3 update error (80710723)
May 10, 2013
I am loosing my mind here!!!! I can not find any support for this error code, "80710723", it popped up whilst doing a 2 gig update for the game... No idea why this software can't come with the bloody game, seeing as though you pay so much for it.... Now I've just blown 2 gigs of data for nothing... As my Internet connection on PS3 has timed out and I keep receiving this bloody error code! I've tried all the suggested actions.... My Internet is perfect. As this is how this is getting posted! Please HELP!! And the ps 3 was connected... Enough time to do a system download, and eat more MB!!! Now.... This is all I get "80710723" I've tried resetting my wireless connection settings numerous times... To no avail. My iPad and laptop are connected. It is just this bloody PS 3 that is being a prejudice **bleep**.
buckallmighty
Ghost of Sparta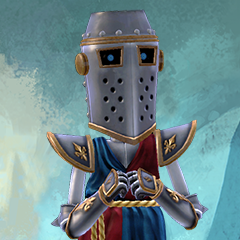 Registered: 02/06/2012
Offline
10644 posts
Re: Battlefield 3 update error (80710723)
[ Edited ]
Aug 19, 2013