Reply
Topic Options
Mark Topic as New

Mark Topic as Read

Float this Topic for Current User

Bookmark

Subscribe
Highlighted
Banned account do to false reports of another LBP user.
[ Edited ]
2 replies 548 views Edited Oct 18, 2012
This post is in regard to my main account Turbo_Egg_Salad that was recently banned. I have to post
this problem using this alternate account, since I cannot sign in to this site using a banned account.
I've been dealing with this problem for weeks. I tried solving this through an administrator at
LittleBigNetwork.com, who in turn forwarded my messages to his contact working for Media Molecule,
but I was told that since it's a full account ban, it was out of his hands. I'm posting to see if anyone here
can get me in contact with the right people.
Last year my PSN account, Turbo_Egg_Salad, was suspended. It was also permanently banned a
few weeks ago. Both were for an 'offensive' object reported in my LittleBigPlanet 2 levels. I already
called a Sony rep each time and was told what the two offenses were, including EXACTLY what was reported for the last infraction,
causing the ban. I didn't include these offensive items myself.
The only possibility is that another user or users went into my levels, altered them into a crude state,
then submitted a false report. I know it's a normal thing to happen in LBP. A mod must have not
investigated the reports properly if I ended up taking the hit. Twice. I can prove that I, myself did not
include the offensive items, as both levels are backed up to my HDD and to a USB stick, and I can
send them to whomever needs them to see that the offensive items do not appear.
It's frustrating because I as soon as a Sony or Media Molecule representative views my profile, they
see the list of offenses and auto-label me a 'bad guy' without fully understanding the point of the
situation.
I am now banned from the PlayStation Network because of these last two false reports submitted by another user or users and I need to let the right people know to get this fixed.
Anyone know who I need to contact about this?
Thanks
Re: Banned account do to false reports of another LBP user.
Oct 18, 2012
There is a "contact us" tab at the bottom of this screen, that will give you a number of options to contact Sony.
Customer Service Available Mon-Fri 8am - 8pm
General Enquires - 1-800-345-SONY (7669)
Account & Billing Support -1-877-971-SONY (7669)

Live Chat Available Mon-Sat 6am-10pm PST & Sun 6am-8pm - LiveChat
Treasure Hunter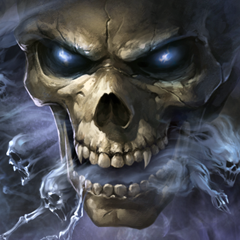 Registered: 07/21/2010
Offline
8267 posts
Re: Banned account do to false reports of another LBP user.
[ Edited ]
Oct 22, 2012
EMAIL
Didn't find a solution in the Knowledge Center?
Email us
.
PHONE
800-345-SONY (7669)
7 Days a Week 6:00AM - 10:00PM Pacific
Thread Locked by Joystick_Warrior
We do not discuss account issues such as these in public. Please PM a moderator or contact customer support as suggested. Thanks!