Reply
Topic Options
Mark Topic as New

Mark Topic as Read

Float this Topic to the Top

Bookmark

Subscribe
Highlighted
Banned, Money back on games purchased?
5 replies 379 views Edited May 2, 2014
This came to my knowledge, There are rude people on the Play Station network, they get mad over games they lose they get upset and start to message you, you message them back and they Greif report you. This is an unfair advantage to everyone who has purchased games on the Play Station Network specailly if the account gets Banned, From my knowledge you dont get your money back on your accout for the games you spent the money on there for you just lost your investment on games.
There needs to be a counter messure to this problem, either get rid of the greif spamming for players who want to hate and bash people, or have a team desinged to be able to see both ends of the story to punish the one who deserves it, and either way you slice it its almost impossible, specially if it was all only voice chat, than you have a problem.
i got suspended the other week for the simple reason and fact that i was standing up for my own self, this person decided to greif report me when he started this entire conversation, and now that i look back on it he had attention issue's badly, So to me is there a way i can prevent myself from these attackers from being unfair to me and my accout? or is Sony going to just suspend people and not ban them?
There needs to be a medium point for this issue, otherwise people like me who have been supporting Sony since PS1 will see this major issue and they will leave. The object of a business is to keep yoru loyal customers if you dont you fail and you lose business, i hope there will be a solution for this issue, thank you.
Re: Banned, Money back on games purchased?
May 2, 2014
When the person started sending those messages swearing and insulting you on PSN you had many choices.Either report,ignore,block all of the previous mentioned or take the bait.It seems the person who started the argument got what he wanted and that was getting you banned as mentioned by yourself.Next time when you receive a provocation from someone on PSN just ignore it.
Treasure Hunter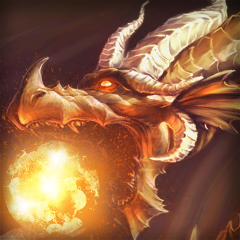 Registered: 04/05/2009
Online
7843 posts
Re: Banned, Money back on games purchased?
May 2, 2014
No refunds even on violation of TOS. Sorry.
This is *exactly* why you should just leave and block/report unpleasant jerks. Do NOT reply no matter how "right" you are, let the mods handle it.
What confuses me about this is you say you got "suspended...
[ Edited ]
May 5, 2014
What confuses me about this is you say you got "suspended." If you permanently lost access to your purchases I might understand the frustration, but it sounds like a temporary inconvenience which you deserved. You don't get money back on something that you keep, even if it's unavailable for a short time.
Re: Banned, Money back on games purchased?
May 5, 2014
PSN Terms of Service (That you agreed to) says:
"You must not take any action that Sony considers to be disruptive to PSN. You must not stalk, bully, abuse or harass other users. This includes any action that is racially, ethnically, sexually or religiously demeaning or offensive; defamatory, threatening or discriminatory; sexually explicit; illegal; or uses or promotes hate speech, violent behaviour or illegal substances."
"Breach of these Conditions may result in suspension or termination of your account and/or access to Sony Online Network."
If somebody curses at you on PSN and you report them THEY WILL GET BANNED. If YOU curse at somebody on PSN (For any reason) and they report you YOU WILL GET BANNED.
If you can remember one thing that has been said here today, REMEMBER THIS
NEVER CURSE ON PSN, YOU WILL GET BANNED
Here's symbols to copy & paste into your friends list comment. ℡ № ª
⇒⇔ ¹ ² ³ ® ™ ‰ © ½ ¼ ¾ ←↑→↓ψ † ‡ ※♪♭♯★ ☆▲▼△▽◆ ◇ ○ ◎ ● ■ □ 回 〓 √∞♂♀ 웃 유
Ω ①②③④⑤⑥⑦⑧⑨⑩⑪⑫⑬⑭⑮⑯⑰⑱⑲⑳ ㎎ ㎏ ㎜ ㎝ ㎞ ㎡ ㏄ ≒ Æ æ η α β ε α₩£ ≡ » « ¶ † εïз ∵
∴ #'〈 〉《 》「」『 』【 】〔 〕ミ 彡 ッ シ!#@ $ %
&()*+,-./0123456789:;<=>?ABCDEFGHIJKLMNOPQRSTUVWXYZabcdefghijklmnopqrstuvwxyz[\
]^_`{|}~¢£ㄻ ㄼ ㄽ ㄾ ㄿ ㅁ ㅂ ㅄ ㅅ ㅆ ㅇ ㅈ ㅊ ㅋ ㅌ ㅍ ㅎㄱ 을 ㄺ卍∃⊥ ∀ Ξ Σ Π 文 ≒≠ ≡≦
≧ⅠⅡⅢ Ⅳ Ⅴ Ⅵ Ⅶ Ⅷ Ⅸ Ⅹ ⅰ ⅱ ⅲ ⅳ ⅴ ⅵ ⅶ ⅷ ⅸ ⅹ¬ ̄ ±∂∩∀∇∠∧∨∩∪∫∬⊂⊃⊥⊿⌒─│┌┐└┘├┤┬┴┼─
━│┃┌┏ ┐┓└┗ ┘┛├┝┠┣ ┤┥┨┫┬ ┯ ┰ ┳ ┴ ┷ ┸ ┻ ┼ ┿ ╂ ╋