Reply
Topic Options
Mark Topic as New

Mark Topic as Read

Float this Topic to the Top

Bookmark

Subscribe
Highlighted
Are you having problems with your C.C. in the Playstation Store?
13 replies 158 views Edited May 10, 2012
Several friends and myself have had problems with gettings purchases to complete in the Playstation Store, in and outside of Playstation Home.
So we checked everything.
Matched our names and addresses under account management, to our individual banks C.C. address and name information. Perfect matchs. No problems there.
Checked balances, making sure credit is available. No problems there.
Even called our *different* service providers, asking if there have been any changes or problems with their DNS services that they provide to us. No problems there.
Tried using different C.C.'s with all billing information matching the banks and name/address under "Account Management". That didn't change anything.
Bypassed our routers and made *direct wired connections* from our PS3's to our High Speed modems. No problems there.
Checked connnection speeds. All speeds were high between us, varying from 4Mb (Mega Bauds) to 50 Mb, most were at 10 to 20 Mb speeds. No problems there.
Even did "File Restore" (Holding the power button while the PS3 is off, etc.) on all our individual PS3's and that didn't change anything.
None of us had any of these transaction problems approximately 48 hours ago , and nobody made any changes to affect it since then, except making direct connections and doing "File Restore" to attempt to resolve it.
PSN Customer Service said the error (80023102) had to do with network issues, however that the PSN store is not under any scheduled maintenance.
PSN Customer Service's general response was either they did not have the information on the specific network issue causing the problem, or they passed the bucket onto it being our Service Providers causing a problem, such as with the DNS. PSN customer service did however acknowledge that the problem was not being caused by our systems or our banks (the most intelligent thing they admitted). FYI, none of us are using static IP addresses.

It is NOT a Service Provider problem since we all have different Service Providers the logical conculsion is that 5 different Service Providers are not ALL going to simultaneously start giving people issues through PSN.
We used our C.C.'s online through our various PC's to check and see if it was indeed our "Service Providers". No problems there.
So once again Sony is passing the bucket and is either willing to blame anyone or anything else other than their own network for any problems it has, OR internally they are not communicating problems between various departments such as Customer Service and Financial Processing for whatever reasons.
Whatever those reasons are, I hope they have to do with security, since otherwise this is inexcusable for a business and quite stupid as well.
Some of us went and bought PSN cards, since the code entry for purchases still works, but others decided to use their entertainment dollars for either going out or online through a PC of theirs where they knew they wouldn't have problems. Mind you, those who went online didn't spend on Sony products.
Great job PSN, great way to keep the network dollars coming in. Very Professional.

If you are having problems using your Credit Card to make PS Store purchases inside or outside of home, please let us know.
I like Sony and PSN, however this sort of non-sense does nothing but push me away from ever spending anything on them.
PSN needs to get on track and get this fixed before they start losing additional serious revenue.
So who else here is is having problems using their Credit Card in the PS Store and has tried these solutions as well?
Any answers out there?
Moved to the PSN Support section. -MV

Re: Are you having problems with your C.C. in the Playstation Store?
May 10, 2012
I'm starting to consider saving for a gaming pc rather than the ps4...
theFuturemembers
Lombax Warrior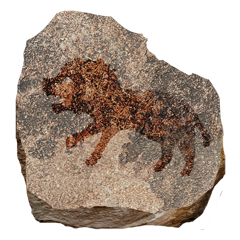 Registered: 01/04/2012
Offline
77 posts
Re: Are you having problems with your C.C. in the Playstation Store?
May 10, 2012
Isn't that the sad truth?
No matter how great the PS4 (or "Orbis" as rumors state it will be called) is, having a game network, PSN, that fails to allow Credit Card purchases to be made without constant problems, and having other network issues on top of that, people will still avoid the PS4 because of PSN.
Personally, I'm getting a PS4 no matter what, but I am also getting a new gaming PC and may even try microsofts xbox network again to see how it stacks up in comparision.
Not everybody has these options. For many it's going to be one or the other, not all three.

But, wouldn't you rather see PSN run smoother so that more people do buy the PS4 so that Sony has better revenue for better products and updates, for all of us?
Nobody wins when the network fails.
Wicked_Red_Grin
Lombax Warrior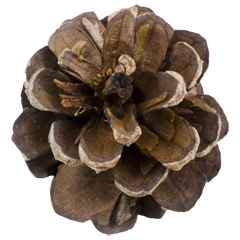 Registered: 04/04/2012
Offline
273 posts
Gaming Beast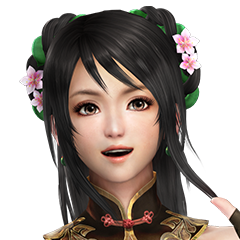 Registered: 01/13/2011
Offline
1961 posts
Re: Are you having problems with your C.C. in the Playstation Store?
May 10, 2012
Im surprised people are still even using their CC's on PSN or w/e its name is. I keep thinking sonys going to end up charging us for online once the PS4 comes out and all i can think of is who the heck would pay for it? I mean seriously its great thats its free but id pay for live before Id ever pay for sonys online.
Re: Are you having problems with your C.C. in the Playstation Store?
May 10, 2012
Use of the PlayStation Network will always be free. No worries there.
The way you play the game is the way you live your life.


Re: Are you having problems with your C.C. in the Playstation Store?
May 31, 2012
i just ran into this problem tonight. 5/30/2012
never in the 3 years i've been on home has it been this bad.
a quick change of exp. date and i was able to add funds in minutes in the past.
even when i had reached my cc limit i was able to add funds to it from my bank and again within minutes get to add to the wallet.
i've also tried as many things suggested here as possible and wouldn't even make a comment unless i thought it was as serious as this.please can somebody direct me to someone that can resolve this issue?is sony learning their bad stuff from sega online(ie phantasystar)? i read others saying customer support only gave more extreme solutions such as a factory reset of my ps3..is that really neccessary?....
i just want a direct answer from a mod or someone that can assure me the problem is being worked on. i wont take further action until i get a reply in 2 days. if the problem is fixed then fine.
but if it comes back then i will take further action. thank you.
Re: Are you having problems with your C.C. in the Playstation Store?
May 31, 2012
I've had this problem for over a week now. Meanwhile Sony sits on it's thumb and does nothing. In fact they blame us or our CC for the problem. BOOOOOOOOOOO. Another PSN fail. Definately be getting an X Box next time around.
Hekseville Citizen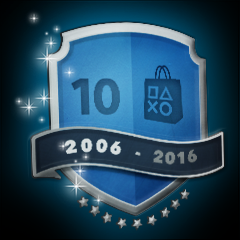 Registered: 07/19/2005
Offline
261 posts
Re: Are you having problems with your C.C. in the Playstation Store?
Jun 1, 2012
Having same issues, Visa, Ontario Canada.. But I also had this issue back in DEC2010 when I tried to enter my CC info as well took weeks for it to start working theres rumours if you edit any info on CC could take a week to verifiy with are cc companys the info I really hope PS4 uses paypal or something better than this...