Reply
Topic Options
Mark Topic as New

Mark Topic as Read

Float this Topic for Current User

Bookmark

Subscribe
Highlighted
An error has occurred (80023102)
49 replies 27983 views Edited Jan 12, 2012
Alright guys, I've been doing some research and there seems to be no positive explanation for the 80023102 Error.
I was playing Rock Band 3 last night, buying tons of songs. After a while, I tried to add more money to my wallet and I got this error. I've reentered my CC info several times, restarted the PS3, logged out of PSN, then back in. I've made sure that I didn't wipe out my bank account, still have plenty of money in there. Am I overlooking something? This started last night and has continued throughout the day. Any help would be appreciated.
P.S. I know the card is accepted, because it was working just fine for a while, as I was buying songs all night, but then it gave the error all of a sudden.
Treasure Hunter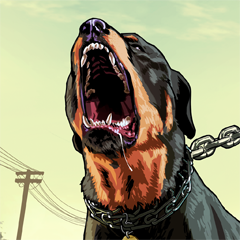 Registered: 06/27/2010
Offline
5406 posts
Re: An error has occurred (80023102)
Jan 12, 2012
I would hold off for a day or two and try again. If you submitted multiple transactions in a short amount of time your bank may have put a temporary hold on the account to prevent fraud.
If it still isn't working tomorrow post back.
Re: An error has occurred (80023102)
Jan 14, 2012
Still nothing. I've tried added funds to my wallet through "https://account.qriocity.com", but now it's saying "The credit card information is not valid. Please check your entries carefully." The card is working through other places, I've used it at an ATM, in stores and other such places since then. PSN seems to be the only place that will not accept it. I've gone through and double checked, and resubmitted all billing info (Billing address, name on card, CC#, CVC etc.) and still nothing. Running out of ideas.
Re: An error has occurred (80023102)
Jan 14, 2012
Some people have had success by inputting all the info using caps only.
Re: An error has occurred (80023102)
Jan 15, 2012
I have been having the same problem since the start of the month. I was able to buy things before Christmas no problem, but after the New Year, I haven't been able to buy anything. I have tried everything, literally everything. Even waited for a week without touching ANYTHING on PSN, and came back today with the same error. I have tried 4 different cards, 2 visas, a discover, and an american express. I tried all capitals, no capitals, putting the zip code extension, tried putting my address on different lines, tried it through the website...everything that anyone says online, and still cannot get it to work. Please, can anyone help me out? This is really frustrating and I've never had a problem with Sony in the past. I am literally staring at a copy of my billing statement right now, and typed everything exactly into the billing information section. All I want is for my credit card to work again. It works for everything else, I don't understand why it wont work for this.
Re: An error has occurred (80023102)
Jan 15, 2012
Re: An error has occurred (80023102)
Jan 16, 2012
Whew, I thought I was the only one! Like yourself, have tried all the posted "solutions" without success. Also, have had no trouble before New Years on psn and am currently having no trouble on Steam, stores, etc. If the current sale happens to roll over before this is fixed, they can sure kiss my $50 goodbye, no way I'm paying full retail for a game Sony won't let me buy at 20% off.
Re: An error has occurred (80023102)
Jan 16, 2012
Try deactivating then reactivating the system.