Reply
Topic Options
Mark Topic as New

Mark Topic as Read

Float this Topic for Current User

Bookmark

Subscribe
Highlighted
Account setup suggestions?
4 replies 1428 views Edited May 17, 2013
Look, I'm a father of 4, with 3 PS3's still in my house. (1 moved off to college). I have always downloaded my DLC onto my master account to keep my purchases simple should my system go down. It happened before...
My strategy was always to pass my DLC onto my kids along with the disk I'm no longer using. At any given time only 1 machine was using particular content so I didn't see any abuse. Today I tried to update my youngest son with the COD update only to find his system isn't accepted anymore (I bought the season pass, and I'm not even using it...). In order to allow this I have to disable my login on my older sons PS3, which removes his access to the Skyrim DLC.
I understand the PSN need to limit account sharing, but this is rediculous. I can still workaround this by creating multiple accounts and ordering from each of them hoping I don't get a conflict by my kids asking for different dlc registered on the same account, but it is my opinion asking customers to undergo this type of extreme measures or paying redundantly for content no longer being used on the master account is wrong and unfriendly.
If someone in a similar situation found a better solution, I'd like to hear it since its hard to project which games each child takes a shining to.
Welcoming Committee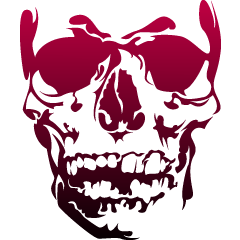 Registered: 09/13/2007
Offline
4403 posts
Re: Account setup suggestions?
May 17, 2013
Game content is only allowed to be shared on 2 consoles, at any given time.
And this is just Sony's rule. It doesn't mean that all DLC will allow it. Some publishers only allow their product to be on 1 account, meaning, if you have 2+ PS3's in your house, you will need to buy it more than once.
What I would do, is each time one of your sons wants something off the store, let them purchase it on their own PSN ID, on the PS3 they are using, so theirs will act as the primary owner to it. Then if anyone else in your household wants it, share it with them.
If more than 2 people want the same DLC, you have no other choice but to purchase it twice. There really is no work-around.
I understand why Sony lowered the share limit from 5 consoles to 2, but I don't think they realized how there are actually honest people like yourself, with more than 2 PS3's / kids in their home, that don't feel they should be forced to purchase the same content more than once.
It sounds like your set-up is a pain in the neck / hard to keep track of. I applaud you for your efforts. It must be difficult, given the limitations. Good luck, Daddy-o, you're doing a great job so far, trying to keep it evenly spread with your boys.

"You must make a friend of horror. Horror and moral terror are your friends. If they are not then they are enemies to be feared."

Re: Account setup suggestions?
May 17, 2013
Most parents don't buy a PS3 for each child in their family, so they don't have that problem. Probably the same ones that don't let their minor children play M-rated games. PSN has always worked the same way. Activations were never tracked on a per-game or per-DLC basis. Consoles are activated. Not content. You can download all of your purchased game content to either of the PS3s activated under your account. You can download none of your content to any console that is not activated under your PSN account. That is how it is, and after six years, it isn't likely to change.
GKP
Re: Account setup suggestions?
May 17, 2013
Yeah, I accept the decision even though I feel family owned consoles were written off as an "acceptable loss"since I'm sure they are such a small market share. As an IT professional, managing end user license content is easy and the developers are due to be compensated, but not doubly so. If I have to re-purchase DLC multiple times it feels like I'm renting content vice owning it.
I'd rather pay a one-time fee to PSN to allow extra end users than try to track content on multiple accounts or rebuying content.
Re: Account setup suggestions?
May 17, 2013
I agree with you, but this hasn't been the case for the past 6 years. It
's worked fine until they reduced the console limit from 5 to 2.
And yes, I allow my minor children to play some M-rated games if I played it prior and approve.
Although I also agree it's not likely to change, I'm curious about workarounds people have done, and perhaps be the squeaky wheel about legal end users ostracized by this policy.