Reply
Topic Options
Mark Topic as New

Mark Topic as Read

Float this Topic for Current User

Bookmark

Subscribe
Highlighted
9 replies 2290 views Edited Sep 12, 2011
Hello forum, I am hoping someone knows what exactly going on when I try to create a new PSN account.
The problem im having is that when I pick a Online ID it says "Sorry the Online ID is not availible" Ok understandable, but then when I try to add this username to my friends on my current ID it then says, "The Online ID you entered has not been registered". Ok so what gives? I cannot create an ID with that namem yet I cannot add it either? Does it exist or what? Can anyone explain this?
Cheers,
Monkey
Re: Account Creation Error
Sep 12, 2011
Re: Account Creation Error
Sep 12, 2011
FruitlessMonkey wrote:

Well I tried it on your link and it said, "User name is already taken". How can that be if that name doesnt exist when you try to add it as a friend?
The ID isn't available, then when you try to add it it says not registered, basically the name will never be registered because its not available.
Sometimes Sony/the system will not allow a PSN ID to be chosen for a number of reasons, the most obvious ones are names which appear in some way to be racist, sexist or homphobic, I am sure the PSN ID you want isn't any of these, but on occasions a name you want will be rejected & you will never know the real reason why, its best to just try different versions of the name you want or perhaps choose something totally different.
Customer Service Available Mon-Fri 8am - 8pm
General Enquires - 1-800-345-SONY (7669)
Account & Billing Support -1-877-971-SONY (7669)

Live Chat Available Mon-Sat 6am-10pm PST & Sun 6am-8pm - LiveChat
Re: Account Creation Error
Sep 13, 2011
Yea I'm actually surprised that I got my name back in the day. But if you are not sure if an account is taken just send a friend request to the tag you want. That should let you know right away if your tag has been taken.
Re: Account Creation Error
Sep 13, 2011
Well thats the problem, the name doesnt break any rules. The name I was thinking had the word Infamous in it, so all I could think was maybe a trademark problem with the game?
When I try to add the name to my friends it says no such user... odd how is it that the name is unable to be used yet there is no such user...
I think maybe someone did have it and got banned or something with the name I was thinking.
Hekseville Citizen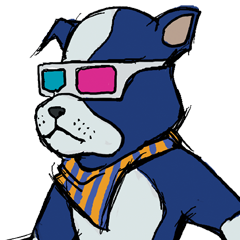 Registered: 09/27/2009
Offline
360 posts
Re: Account Creation Error
Sep 13, 2011
you guessed it , you can't use an ID that contains copyrighted names or reference to actual ps3 game titles , you could only use infamous in your ID if it was spelled something like IN_famous or similarly , even then it can be rejected
the rules are ; no reference to game titles or copyright infringement real or potential
no names that can reveal your real name
no racist , sexist , homophopic , antisemitic or anti religious names ( basically nothing anyone might be offended by )
no symbols such as $#%&() etc.
must start with a letter and end with a letter or number , _ ( an underscore ) is used as a space if you want one
A wise man can learn more from a foolish question than a fool can learn from a wise answer .
A goal is not always meant to be reached , it often serves simply as something to aim at
Bruce Lee
Re: Account Creation Error
Aug 22, 2013
---

iTzDose wrote:


samething is happaning to me

---
You're having trouble being specific?