Reply
Topic Options
Mark Topic as New

Mark Topic as Read

Float this Topic for Current User

Bookmark

Subscribe
Highlighted
80028E06 Error
16 replies 23084 views Edited May 21, 2010
Ok i just recently switched over from DSL to Cable connection and now i can't connect to the PSN.
My connection is wired (connecting directly from the cable modem to the Ps3, don't have a router) and when i go into the network connections and check the status, it shows that my cable modem is connected (Shows all the IP address info and what not)
but when i try to sign into the PSN it gives me the "Error occurred you have been signed out of the PSN" 80028E06 error i've tried resetting my modem and do it again but it still no change can anyone help??
(i have searched the forums but found no answers to my problem, help is greatly appreciated)
hawkeye1234
Uncharted Territory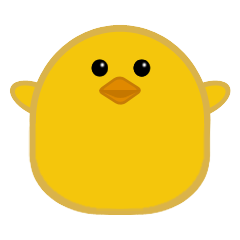 Registered: 11/22/2008
Offline
1890 posts
May 25, 2010
I have/had exactly the same setup for three years with not one problem then last month i got this same error 80028E06,i checked everything i could online to fix it with no luck,Sony support is how you would expect it,total incompitence from the monkeys answering the phone.The supervisors have been more helpfull but still no help fixing this problem.They have now basically given up,trying to blame the modem despite having been told there is no error with it whatsoever.
I bought a slim at the end of march so very soon i will be returning it to the store as faulty goods and buying an xbox.
Well done Sony.
May 25, 2010
my 60gb got YLOD, after working flawlessly for 4 years here, i got the new slim refurb, worked great online for one night, hasnt worked online since, gets ip, gets intnernet, then wont connect to PSN...well done Sony indeed, they said call my provider......gfg
1st prestige.
13k kills / 8k Deaths .... and counting. 17 match win streak.
- MSG Rooneydino_ for a FIFA 10 match -
May 25, 2010
I get the same error when i tried it on my 60gb too,so i don't think its a Slim problem.I may try to get a router tommorow and see if that makes a difference,although i don't see why it would suddenly need one after 3 years.If that doesn't work ill do what i said i would in my post above.Since games come out with so many bugs these days its pretty pointless not having internet connection.
Jun 16, 2010
Same Problem Here , but i don't change my modem or anything i have this problem after PSN was down couple days ago , and i can't sign in , a web browser comes out and it was my ISP web and it said your account expired, i have limited internet connection 8GB a day and i can connect with my pc or xbox but in PSN i can't
What the hell ? sony it's your problem not mine , fix it . i can't connect almost a week DO SOMTHING
Oct 17, 2010
the 80028E06 error is a pretty huge error
a friend of mine had the same thing and had to get it repaired
it took 9 weeks $155 and all his data was gone
and i'm reading forum story's all over the internet that pretty much everyone who had this error had to send there PS3's in for repairs
now i have dealt with alot of errors on my PS3 but none of them lasted longer then a day or two
except once but then i had to buy a new cable and all was fine
this time with the 80028E06 error nothing works
i've had my modem replaced, i bought a router, a new ethernet cable...everything
but no luck
so i'm sorry to inform to all the people with this error,
that there's a much bigger chance your PS3 is **bleep**ed then there's a chance it's a 1 week problem