Reply
Topic Options
Mark Topic as New

Mark Topic as Read

Float this Topic to the Top

Bookmark

Subscribe
Highlighted
Easier Way to Track Purchases
2 replies 279 views Edited Jul 14, 2012
I'm not sure if this has already been requested, but the PSN needs a better way to track purchases. If you go into the list of previously downloaded content, it's a mess. Everything is lumped into there by data of purchase.
As an avid Rock Band and Guitar Hero player, I could spend weeks finding all the songs I downloaded. Plus, there are games that I purchased that I like to reinstall once in a while. With Playstation Plus, there are even games that I downloaded for free, but forgot about.
What Sony needs to do is have a My Purchases section. Here, you can see all of the items you have purchased by game. Games you downloaded would be lumped would have a sub-folder for Add-On content.
Anyone out there agree? Anyone want to help me petition Sony for this?
PlayStation MVP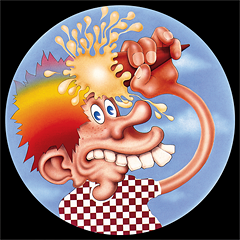 Registered: 04/26/2007
Offline
11658 posts
Re: Easier Way to Track Purchases
Jul 14, 2012
Given the way the store is set up, I'd agree that some tweaks could be handy in some measures. If you're scrolling down the list of every bit of content you've bought by date, this can take quite a while. But, then there's also the red icons marking down anything you've already bought.
If you happen to be surfing through the folders of various Rock Band songs, it should show you which ones you made a purchase on if you see a red shopping cart icon in the game's information window. If things were sorted in such a way as you've described by grouping everything into larger folders to browse through, I could see that making management of the system a bit simpler.
Though, what we have now is not terrible by any stretch either. If you happen to keep a mental note of the content you've bought or maybe even make your own records at home, then you could have a reason to own your very own file folder for the bulk of papers you'd be stuffing in there.
Re: Easier Way to Track Purchases
Jul 14, 2012
well usually i agree with gray-- but strongly disagree here. they need some better arrangment in the store. haveing downloaded well over 1500 things from the store--i frequently have to delete / reinstall stuff. and some games like high stakes poker do not show the red bag-- flat out gives me the buy button. theres other games as well. not to mention guitar hero songs i cant find in the store (i.e. gwar and misfits holiday pack-may be there now--wasnt b4) i would simply like a simple thing that divides by games / dlc / demos / themes / avatars / and so on--- would make life so much easier--- i use to have a spredsheet i made showing where all my stuff was in the store--- but that is no longer valid for reasons posted in another thread about the same issue