Reply
Topic Options
Mark Topic as New

Mark Topic as Read

Float this Topic to the Top

Bookmark

Subscribe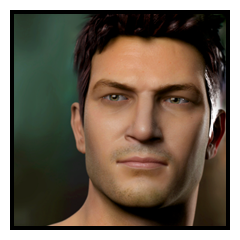 Offline
Re: i think its time for sony to get on the ball!
---

Shnozzle wrote:


---

vash_tigang wrote:

but u gotta admit that gears of war was sure good with the graphics. But that's about the least game that was ever released for microsoft.

---

But you have to admit that Resistance, Motorstorm, Genji, F.E.A.R, Oblivions, and Virtua Tennis have good graphics, especially because the Playstation 3 actually has a HDMI output





---
Well I didnt wanna get off topic cuz this is the HOME forum, so I made a post about games in general over here if you guys wanna read it:
http://boardsus.playstation.com/playstation/board/message?board.id=ps3&thread.id=1470835
Message Edited by ***007PorscheGT*** on
04-28-2007
05:31 PM
=====oo7PorscheMGS=====


"Men do less than they ought, unless they do all that they can." ~ Thomas Carlyle.

*** PS: People who camp a loss because they are too AFRAID to come out and FIGHT... people that don't RUSH over to HELP when their TEAMMATES are in a gunfight, and people who BACK OUT when they encounter a CHALLENGE and LEAVE their CLAN / FRIENDS behind in a room disadvantaged.... shouldn't be playing TEAM games, because they obviously don't know what the word TEAM is all about. REAL gamers+teammates+friends only please.***
Re: i think its time for sony to get on the ball!
---

***007PorscheGT*** wrote:

---

Shnozzle wrote:


---

vash_tigang wrote:

but u gotta admit that gears of war was sure good with the graphics. But that's about the least game that was ever released for microsoft.

---

But you have to admit that Resistance, Motorstorm, Genji, F.E.A.R, Oblivions, and Virtua Tennis have good graphics, especially because the Playstation 3 actually has a HDMI output





---

Well I didnt wanna get off topic cuz this is the HOME forum, so I made a post about games in general over here if you guys wanna read it:

http://boardsus.playstation.com/playstation/board/message?board.id=ps3&thread.id=1470835

Message Edited by ***007PorscheGT*** on

04-28-2007

05:31 PM

---
That's a well put together thread, Porsche