Reply
Topic Options
Mark Topic as New

Mark Topic as Read

Float this Topic to the Top

Bookmark

Subscribe
Highlighted
Rachet and Clank reward in Hub
[ Edited ]
8 replies 309 views Edited Jul 15, 2013
ok so where is this so called reward from watch the rachet and clank video in hub thast what the navigator icon said watch the trailer and earn your reward? well where is it ive watched it 3 times through ... no reward ( an befor you all jump down my craw about there already being a thread about this issue i already looked typed it in the search bar above 3 different ways and nothing came up)
I Only Post Everything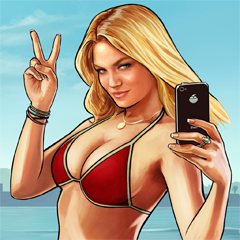 Registered: 12/15/2004
Offline
990 posts
Re: Rachet and Clank reward in Hub
Jul 15, 2013
---

The_Dukenator wrote:
You should've gotten a poster when you entered the Hub.

---
nope no poster no nothin i guess thats ok if thats all it is .. lol ... like a need more useless wall hangings but none of my accounts recieved any such item .
Joystick_Warrior
PlayStation Support
Registered: 06/30/2011
Offline
4409 posts
Re: Rachet and Clank reward in Hub
Jul 16, 2013
---

Joystick_Warrior wrote:
Sounds like a delayed reward. I'll check to make sure its working properly. Let me know if/when you get it.

---
Joystick, I've been visiting the Hub for 3 days straight and the Nexus Poster has yet to pop up, even after zooming into and watching the entire R&C video.
Sure it could be reward delay, but offhand I kinda think it looks like a problem with your reward server.
There are too many things going on in The Hub... active portals like the "New & Recommended Store", the Exclusives Store, access to The Mall, the Activity Board, the Teleporter, the large video screen (a significant bandwidth hog) and the dance floor music streaming (another download killer), as well as the monorail 3d animation. Then on top of all that you drop in current event portals like access to Acorn Park, Veemee's 3D Printer, the Pottermore gateway.
And if you have any sort of user visit analytics going on inside the Hub, I'm sure that's also contributing to problems.
In all this noise, the reward popup has a hard time pushing through. Maybe you should look into adding Hub rewards as a "Reward Plinth" instead that we can click on if we actually want the item, rather than something that will make my WWW arrow spin for that much longer while I load into the space. Just my 2 cents here.
Re: Rachet and Clank reward in Hub
Jul 17, 2013
Re: Rachet and Clank reward in Hub
Jul 19, 2013
I also am having this issue. I've gone 3 days in a row, multiple time, and there is nothing in my rewards log about a poster. It's a shame. I really enjoy Ratchet And Clank, and was looking forward to getting the poster.
All That Glitters, Will Soon Fade

I Only Post Everything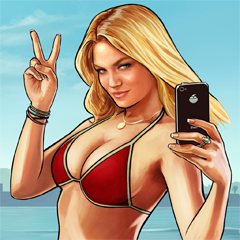 Registered: 12/15/2004
Offline
990 posts