Reply
Topic Options
Mark Topic as New

Mark Topic as Read

Float this Topic to the Top

Bookmark

Subscribe
2 replies 118 views Edited Jan 31, 2013
I haven't seen this posted yet, so I thought I would mention it. I really enjoy two mounts I have from Lockwood... the lion and a horse. They look awesome and move very realistically, so I'm not sorry I have them!
I was considering "gifting myself" the unicorn, but I realized I haven't been using the LKWD mounts I already have because they are very laggy. It takes several tries in my inventory before they show up, even the horse mount in the prairie space (which is ironic, since it is a space made especially FOR the horse mounts). Often, they just don't show up at all. In addition, attempts to boost the speed of the mounts fail (generally half the time I press the square button, nothing happens). I read an info box once which seemed to indicate that adjusting the camera down, then pressing square, helps to engage the boost. However, this doesn't seem to be working particularly well either.
OK, to be honest, I am absolutely going to get myself that unicorn. But I might hold off until I find out if there are any fixes in the works to improve the laginess of the mounts.
Also, I wonder if the upcoming core update will result in an improvement in this area?
Feb 1, 2013
Hi Cat. Ihave no idea why Lockwood said tilt the camera down, that's just plain wrong. To get the TAP(not hold) square boost to function, position the camera to look straight at or slightly above the horizon. This works reliably for me 100% of the time. Camera down does not.
As for the lag, that's not the mounts fault nor Lockwoods. Complex LMOs are always laggy under server load. LMOs are on a low download que priority. Your system will try to download other avatar clothing items and space features/games first.
Also, you will experience LMO lag if you are downloading other spaces in the background.
A neat trick I discovered quite some time ago to speed up Your own LMO appearing: load a fast appearing pet. After it appears, switch to your desired LMO. This DRASTICALLY speeds up LMO loads for me.
Hope this helps
-60GB RIP 4-15-2010-
I Only Post Everything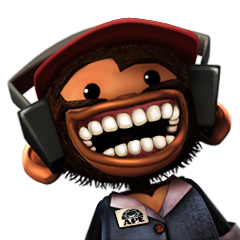 Registered: 10/10/2008
Offline
1353 posts
Feb 3, 2013
This seems to be happening to me all the time also I appreciate the info I will try it for myself, thanks again.