Reply
Topic Options
Mark Topic as New

Mark Topic as Read

Float this Topic for Current User

Bookmark

Subscribe
I keep a male avatar in my saved files. When I don't want to be bothered I just toss on my male skin and I don't get all that unwanted attention. And as someone before said you just tap the L3 to collapse the chat window and instant silence for game play.
Welcome to PSHome !
Sometimes it's very difficult to be a girl in a boys world.
Just ignore & do not reply to them.
And last but not least enjoy your time on PSHome.
Girl Power !
Re: unwanted attention
[ Edited ]
Ok, I found something that'll help you. Hit your start button and go into your navigator, go way over to the right to " options " and go down to " chat log " , then go into " chat channels " and then into " local " , ooops, then into " show " . Once your there there are 2 options " local text and local chat bubbles " . Just click on both of them and it will turn off all talking completely. not a peep in the room from anyone
. Hope that helps but you really should give people a chance once you're done getting your game on. You can meet some wonderful people on home if you're lucky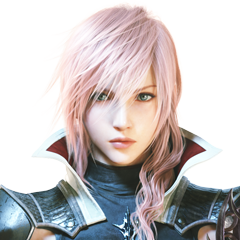 Offline
Re: unwanted attention
[ Edited ]
If you're alone you'll also attract more attention than if you're with friends. I find they are less likey to bother you if you are in a group. I use two PS3's and have two avatars together quite freqently and I can tell you they bother me less when I'm with my other female AV than if I'm walking or hanging out by myself.
I have also been accused of being a lesbian however on numerous occassions when dancing with my alternate account simply because she is female and we don't give them any attention. It's really quite amusing at times. Keep in mind most of this is free entertainment.
There are also options in the xmb under account management to disable messages and friend requests. They tend to always PM now, so I leave my messages open to everyone (especially cause I sometimes get messages asking for assistance) but I prefer to keep friend requests open to friends of friends. Of course I do still add people if they need a tour, view a LMO, etc.
I thought that as well, when I first started playing ps home, especially because my form of online game was animal crossing, but as you start playing more and more it actually decreases. IYeah one may say oh you get used to it but it actually decreases, it also depends on where you go in home. I know from experience that more trollers like to hang out in the easy access areas such as hub and or adventure district. Don't worry though , there always an ignore button . Hope this helped you in any form.
Until one has loved an animal a part of one's soul remains unawakened-Anatole France