Reply
Topic Options
Mark Topic as New

Mark Topic as Read

Float this Topic for Current User

Bookmark

Subscribe
Highlighted
Re: tips towards earning the penthouse?
FYI, I am a published author in real life. My first article appeared in an 'official' publication (part of the Ziff-Davis group) in 1975. As a free-lance writer, my articles appeared in various magazines (the kind with paid subscribers) for the next 25 years. It was always a fun avocation that also yielded some extra income. I also published my research data in professional journals as part of the time honored 'publish or perish' academic life. I chose to contribute my efforts to HSM because I find their position in Home media to be the only one that holds my interest.
As for the 'abominable struggle of internships, financing and support' to secure the credentials for freelance journalism, I never had to go through that. In my case, it started with a trade magazine asking to reprint the text of a speech that I had presented as the keynote address at an international convention. After it appeared, other publications started contacting me asking for articles on specific topics and offering payment for them.
In_Cognito, don't even bother asking for my 'real name'. I don't care if you want to Google it and read some of my articles. It is simply not important to me. I am having fun writing for HSM. If you don't care to read what I write, that's your loss. If it makes you feel better about yourself to attack me, have fun. At the age of 74, I am very secure in my accomplishments plus accumulated degrees, honors, and professional credentials.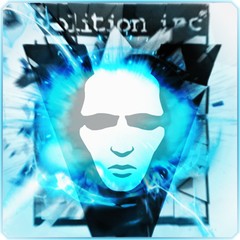 Offline
Re: tips towards earning the penthouse?
---

StardustChampion wrote:


So were you profiting from slots/vp, or were you just playing it for a jacket/rabbit?

---
If you were asking me, I'm probably up slightly in video poker overall. I really just played it because the casino edge is pretty small and I didn't mind playing it for hours on end. I also did make a royal flush early on and stubbornly kept trying to get another one.
It's just my opinion, but if I had to choose one game to play in order to earn the penthouse I would choose video poker and I would bet the max every time following a good jacks or better strategy.
Re: tips towards earning the penthouse?
I found some things here to be helpful, I'm on the quest to earn my penthouse and I'm half way there with little money spent. But the whole point is to have fun while doing it, and yes trying to Tier on Keno was troubling lol but my advice is no when to quit, everybody has there day... The first time I played roulette, bet 200 on the number 5 and HIT...I was shocked but you can't chase that luck all the time. So I will take sum of the advice here and apply it to my game.Thanks for the posts! C ya at the Casino
BANANA POWER!
Re: tips towards earning the penthouse?
---

BigInJapan_ wrote:


"And a message to those of you who've posted that 1,000,000 in LIFETIME earnings is unreachable: it's A LOT easier than the "amount" implies. If you were to go to the Single Deck Blackjack table at the VIP Room ... AND bet the max 1600 each hand ... AND play each hand quickly (maybe 15 seconds per hand) ... and win about 50% of the total hands in an hour -- at the end of that hour, you'd leave the table with what you started."

That's a quote from a jacket winner. I think the overall top earner in NA, too.

---

Big:
Just wanted to add an IMPORTANT thing to the quote!
... at the end of the hour, you'd leave the table with what you started. But your earnings will have increased by 192,000.
FYI folks I've always admitted my tip was a "theoretical." For me, sometimes I'd do better than that; sometimes, worse. But from MY experience, the 50% is what appears to have "averaged out."
My tip may work for some and not for others.
It supposedly worked for SealWyf and DarthGranny:
http://www.hsmagazine.net/2012/10/seal-makes-a-million/
And if roulette's more your thing, Season 1 Roulette Champion Mermaid-KT posted her tips to getting 1 million at roulette (search for it!) :-) And in the last 3 weeks of Season 1 she also made it to #10 overall ... and 12 million in earnings.
Re: tips towards earning the penthouse?
I recently played seriously at Paradise Springs for my first time. I had been there before, but never really tried to win at the games, and then I figured it'd be nice to have the Penthouse. Blackjack is my favorite casino game, so I started there. Increased my total earnings from about nothing to over 430,000 in a couple quick sittings at the VIP tables. I had a surplus of about 45,000 chips from one sitting (after building up gradually), and then the dealer just suddenly snapped and went berserk, getting incredibly lucky until I lost my winnings and decided to quit. This was obviously not just an ordinary bad break, considering how many times the dealer won in a row, getting great cards whenever it needed to. It was apparent to everyone at the table that there was cheating going on. I then came here to the forums to check out past threads on the issue, and to my surprise I saw that DL had just nonchalantly dismissed the cheating accusations, and others claimed people were just experiencing typical bad luck that comes with the good luck. If you have actually played blackjack at Paradise Springs and you think the odds are properly balanced, then you have no concept of standard deviation whatsoever. The next time I went back to play again, the game seemed relatively normal very briefly after I joined, and then everyone at the table actually received a "network error" message that caused our hands to be redealt, and from that point on the dealer almost exclusively drew blackjacks, 21s and 20s. I will now refuse to play as soon as I suspect the house of starting to cheat so blatantly, and come back to try again later. On a lighter subject, I found it amusing how the 500 chips would just keep stacking up indefinitely, as you can see captured in this pic of me below:
I am not currently devoting my time to playing at the casino, because I have other engagements, but the next time I play there I'll make it a goal of mine to stack my chips as high as possible. I wonder how high they can get~ (imagine breaching the ceiling)
Re: tips towards earning the penthouse?
---

CMCSAVAGE wrote:


I found Roulette to be a big earner. I was number one on the leader board for the first week but quit after I got all the rewards.

I found that placing 3 equal bets on the the last 3 numbers hit was a good strategy.

A hot table will always hit on a previous number. If it doesn't , go to another table.

Another good option is column betting. At least for me, there seemed to be a pattern to which column hit and it was easy to predict which

column would hit next.

No tip or strategy is any good if you don't have enough to absorb your loses. I've dropped $70-80 so far and only have 750k in earnings.

Instead of being smart, I took on the VIP single deck blackjack, although I've won over 150k on my EU account from free chips.

---
Gambler's Fallacy:
When an individual erroneously believes that the onset of a certain random event is less likely to happen following an event or a series of events. This line of thinking is incorrect because past events do not change the probability that certain events will occur in the future.


Snowstone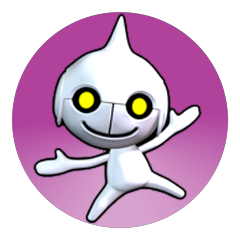 Offline