Reply
Topic Options
Mark Topic as New

Mark Topic as Read

Float this Topic for Current User

Bookmark

Subscribe
Highlighted
the "gay nation"
45 replies 1567 views Edited Nov 8, 2012
Hey there if any of you gay guys are there then please just feel free to add mee cuz to let you know im only pure gay to join within the only "gay nation" for gay guys only
Nov 8, 2012
Knowing how some forum members react to these kind of threads, I apologize if anyone 'trolls' this thread.
But check out this thread if you want,Good luck.
Re: the "gay nation"
[ Edited ]
Nov 8, 2012
Someone else on here suggested that anyone who's gay could wear something with a rainbow theme on it. There are some clothes that have multi-color's or rainbows. I can't name them off-hand but they are out there. And what bookpride said is true, there are some trolls on this forum who might attack this thread. Just don't react to them and report them if nessisary. Good luck!
Maxx_the_Slash
I Only Post Everything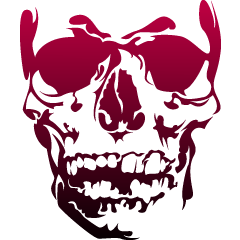 Registered: 05/20/2009
Offline
909 posts
Re: the "gay nation"
[ Edited ]
Dec 27, 2015
---

larasshadow195 wrote:
Hey there if any of you gay guys are there then please just feel free to add mee cuz to let you know im only pure gay to join within the only "gay nation" for gay guys only

---
1. Why do you need to know if other players are gay?
2. Why do THEY need to know you're gay? You know, Home is not a dating service, it's a chat service with an interactive graphic user interface.
3. Making a group that only gay people can join is discrimination against straight people. Straight people don't publicly recruit other straights into their groups and ban the gay people, so why do you need to do it? Why can't you just discuss games as a gamer amongst other gamers without bringing sexual orientation into it?
4. What is the difference between straight people and gays/lesbians? It's the genders that they prefer to have relations with. With that in mind, what is the group for? It can't possibly be about subjects that BOTH straights and gays like to discuss because that would defeat the purpose of blocking straights from joining. It must therefor be a group for the purpose of discussing the act of having sex with other gay/lesbian people and possibly meeting togehter to do just that. Regardless of sexual orientation, discussing the explicit act of having sex is against the rules and you will be modded into oblivion. So, the group needs to either allow anyone interested in joining it regarless of sexual orientation (meaning straight people too), or, it shouldn't exist at all.
This subject of special treatment of certain groups that don't deserve it more than others makes me rage and I'm tired of hearing about it here, so now I'm snapped:
5. Keep religion, politics, creed and sexual orientation out of gaming. Don't bait people into hating on you. It's called "being **bleep** smart". I don't care if you're gay. Who gives a **bleep**? Knowing you're gay doesn't provide solutions to problems myself and others are dealing with. Knowing you're gay doesn't help me sleep at night, it doesn't pay my bills, and it definitely doesn't help me solve the problem of what to do about my neighbors, who call the police on me because my dog barks a lot WHEN HE PLAYS IN HIS OWN **bleep** BACK YARD and they want me to either put my dog to sleep or get his voice box removed.
Riddle me that, since you so desperately desire for me and everyone else here to know you're gay, how does your public statement mentioning you're gay help me with MY problems? And everyone elses problems?
You have the right to be gay. Great. But I have the right to not know or care that you're gay. Keep it to yourself, your family and friends and anyone else you interact with in person. Don't throw it into the faces of people you talk to in a non-physical form through an online game or forum.
I'm sick of hearing it. "I want special treatment!" "Me, me, me!" Knock it off. You don't deserve special treatment, I don't deserve special treatment, the mods here don't deserve special treatment, and special interest groups sure as hell don't deserve special treatment. Everyone begging for it is nothing but a selfish, self-serving virus.
NOTE: I'm not "trolling" or attacking you because you're gay. I'm attacking the idea that you think you deserve special treatment BECAUSE you're gay.
Mod Edit: Avoiding profanity filter. Click here for more information on the Rules of Conduct. -SpicyGoose19
---signature---
Thanks to nDreams and the new Xi, my PS3 froze during Xi's download process and put me in a perpetual loop of file restorations every time I start up my PS3. I can no longer play Playstation Home or any of my PS3 games. 600+ dollars spent on Home content, down the ****ing drain. I'm done with Playstation Home, I'm done with Sony, and I'm done with this site, as my current PS3 situation no longer warrants my being here. Bye everyone.
AceofSpades213
Lombax Warrior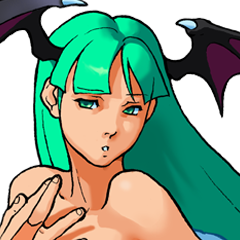 Registered: 12/11/2007
Offline
184 posts
Nov 8, 2012
Pretty sure this person is just looking for like-minded people to hang out with. People always have groups of people of similarities- I mean look at any high school or office, anything with different people will have cliques of people who have similarities. He's putting himself out there looking for similar people. It's not about him "throwing it in your face," Maxx. You saw the title, you came in here. You faceplanted into his post.
And obviously you've never seen the boy scouts? They openly discriminate against gays, that's why you never see them functioning in publich schools or public property. At least in California it's illegal for them to, because they openly say "gays can't be in the boy scouts."
It's just like someone who is black looking to hang out with a group of black people, or an Asian looking for a group of Asians. This isn't "HEY I'M GAY DEAL WITH IT." This is "Hey I'm gay and looking for gay friends." Just because a gay guy is looking for gay company doesn't mean he's looking to date, the same goes with lesbians looking for lesbians, girls looking to hang out with guys, guys looking to hang out with girls. Just because you are friends with someone of the same orientation you are, doesn't mean you're sharing a bed at night.
It would be like me looking to join a group of people who live out in my area. Yeah, it doesn't help your problems (and why should it? That's your own responsibility) but I'm never going to find them if I don't say "Hey I live in such and such an area, are the other gamers here who I can hang out with?" I'm not screaming "HEY I LIVE IN THIS AREA DEAL WITH IT LET ME RUB IT IN YOUR FACE AND YOU ALL SUCK FOR NOT LIVING HERE BLAH BLAH BLAH."
Regardless, best of luck finding a group, Larass.
Nov 8, 2012
---

larasshadow195 wrote:
Hey there if any of you gay guys are there then please just feel free to add mee cuz to let you know im only pure gay to join within the only "gay nation" for gay guys only

---
It sounds like "gay nation" is a club? If so you should post what your club is about, look up other threads about clubs to get an idea of what should be included in the club invite. If this is not a club may I suggest posting in the Events section of the activity board, this proves to be more effective in meeting people for extracurricular activities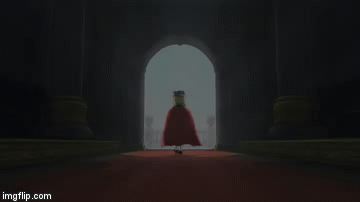 Nov 8, 2012
---

AbysmalDawna wrote:


I am going to pretend this thread does not exist if that is alright with everyone.

---
If you would just pretend the forums do not exist, I'm pretty sure that would be alright with everyone.
space_cape
PlayStation Moderator (Retired)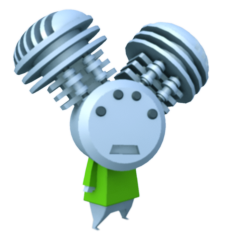 Registered: 07/16/2012
Offline
4145 posts