Reply
Topic Options
Mark Topic as New

Mark Topic as Read

Float this Topic for Current User

Bookmark

Subscribe
Highlighted
Re: *spoiler* unreleased apartment
[ Edited ]
---

moneyandpower wrote:


hi guys here's a pic of something neat one of my friends obtained lmk what you guys think and if you think it'll be worth 15$ i personally own the original mansion and i think this place is pretty neat based on what it says in the description p.s. the rest of the description says if you buy all the extensions you get a secret space cool thing is one of the spaces from the extension is a yacht

---
"Unreleased apartment?"
Three reasons this could be posted on this forum - One, you are from Sony (You aren't.) Two, you are the developer of this personal space (You aren't).
That leaves, the third, exploit.
You're an attention-seeking dolt for posting a picture of an unreleased personal space on Official PS Home forums. But, I give you some credit, that you had at least enough brain cells to cut out the PSN ID.
Re: *spoiler* unreleased apartment
i posted it so people can see a neat space thats coming soon .... i didnt know thats a crime btw guides has access to unreleased spaces and they dont fall under any category u listed another thing is how do u know that my friend isn't a higher up ? truth is you and many like you are a bunch of cry babys and tbh i won't be posting anymore stuff cause obviously ppl seem to have forgotten what a community is all about.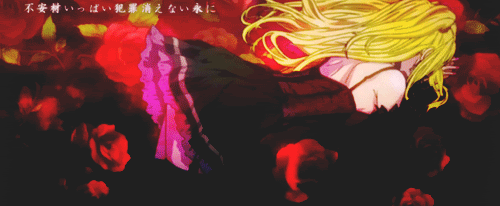 Re: *spoiler* unreleased apartment
I don't see why some of you are freaking out over this thread. It's not like he posted it in a "Haha! Look what I have and you don't!" attitude. It was simply to show the community a space that we may be getting soon.
To the OP, thank you for the info. It's a very nice place.
Re: *spoiler* unreleased apartment
[ Edited ]
---

King0fHearts2007 wrote:


---

Thew902 wrote:


Hi King, just wondering what your stance is on ISE when a user feels its a form of stealing. Still encouraged?

---

What are you talking about?

Users? As a user of Home (A.K.A Open Beta Testr) you have the right to voice your opinion here and in Home about things dealing with the beta. It's also your job to report any exploit's, bug's or glitches you find when in Home. I've been warning Sony about the ISE exploit from day one. Home was NEVER designed to be game like. When maken Home Phil Harris made two types of items free ones and paid items. The paid items in Home have good security. The free ones have almost no security. Why put security on something that is free right? But then Sony tryed to make Home into a game that let you unlock things when you win. But seeing how easy it is to get free items why not just cheat the system and use ISE?

It's Sony job to fix ISE and if they see it as stealing then it is if not then it's not. But it seems wrong to me to punish people for doing there jobs and finding a exploit in the system that Sony asked us to find.

Encouraged? Am I encouraging people to use ISE? NO! Am I encouraging Sony to fix the ISE exploit? YES! Am I encouraging people to stop calling these "Lamers" , "Hackers" YES! I still see it! People on this site calling people who use ISE "Hackers". It's an exploit not a hack. Now I know most of you don't know what a Lamer is but useing a tool as easy to use as ISE it can very easily goto a persons head that they are now a "Hacker" just due to them knowing how to use an ISE.

Trust me, calling people who use ISE "Hackers" is encouraging people to use ISE.

---
You can't just classify these "Exploiters" as "Hackers" because the only people who get labeled as "Hacker" are the ones that make the programs themselves....these guys are just "DNS Changers" not "Hackers"...Besides anyone who just only hacks ps home are novices at it anyway
Re: *spoiler* unreleased apartment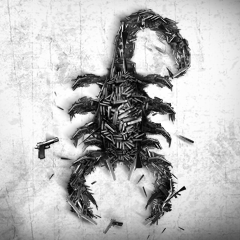 Offline
Re: *spoiler* unreleased apartment
[ Edited ]
---

O_Mally wrote:


3 words...

Potatoes will be the one thing to bring us to our ultimate demise.

---
Ignoring the fact that my counting mechanism seems to be broken, (which is weird because I just got it back from the shop, but there's no denying it, the counter got to 3 words and there were still a bunch of them left.) is this an Irish joke? Are you making fun of the potatoe famine? Because I think I speak for no one when I say the Gorta Mór is nothing to joke about. It's in poor taste I say, because it's TOO SOON. A lot of us still remember 1852. Shame. Oh wait... your name is O'Mally? I guess it's cool then.