Reply
Topic Options
Mark Topic as New

Mark Topic as Read

Float this Topic for Current User

Bookmark

Subscribe
Highlighted
"The Future of Virtual Worlds"
7 replies 14 views Edited May 2, 2007
Hello playstation forum goers. As a second year student at Savannah College of Art and Design I had the opportunity to attend Game Developers Exchange, or GDX, which is really just one day of a few small panels and speakers (so you might not have heard of it). One of the presentations I listened to was spoken by a man from Atlanta based Kaneva, a company developing a PC based virtual networking program like Second Life (or, perhaps just copying Second Life). Before you ask, yes, most of the presentations at GDX were this dissapointingly uninteresting. We did however have Mike Kepps of Epic Games. That was a treat.
Anyway, I made it a point during this Kaneva rep's speech to ask him what his thoughts were on the PS3's Home and console based virtual worlds, whether he thought they would succeed etc. Unfortunetly, he looked right at me as he answered so I couldn't laugh out loud.
The jerk could barely hear me, and didn't catch the part about Home, so he started to address the "obvious limitations" in consoles for virtual networks like no hard drive, mouse, or keyboard. Genius. With the audience's unenthusiastic aid, he admitted that he thought he might have heard that the xbox had a hard drive, and even mentioned hearing something about Playstation's Home! wow! this guy must have the internet or something, with the amount of facts pouring out of him. So then he goes on to say that he actually "infilltrated" forums and found out that PS3 owners thought that Home was, and I quote this man, "**bleep**."
Now let me pause here. I know that speaking publicly at a college is not a big deal. I am not trying to be condescending, as i'm sure this guy meant well and did his research and i don't question his passions. I respect his opinions.
but **bleep**.
anyway, this is my first non-i-need-help-godamnit post, so, high. I hope this is an interesting story for you guys. surely you don't think Home is a **bleep** thing that gets in the way of your gaming. or do you? i'm curious.
i've had the home beta trial site homepaged for a few days but from the looks of posts on this forum, i'm out of luck? or something? i don't even know what GAP is... I'm a little out of the loop (well, i'm out of the loop because there are too many stupid loops to keep track of heh). my girlfriend (the one who persuaded me to get the ps3 in the first place) and i are really excited about Home because my friends list is EMPTY. EMPTY. and we're really looking forward to LBP and whatever else is in store for us. Well, forgive me for not doing my research.
and, while i'm here, i am still in need of help (godamnit). but pm me if you are interested (hdcp monitors.... cry)
so. thoughts?
Ra-Ausar
I Only Post Everything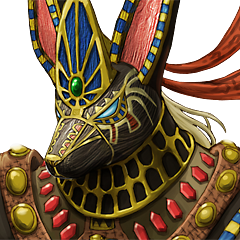 Registered: 02/19/2006
Offline
896 posts
Re: "The Future of Virtual Worlds"
May 2, 2007
ohnomothra
Hekseville Citizen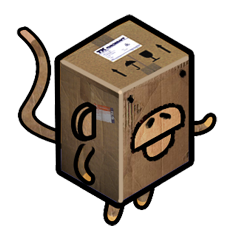 Registered: 04/09/2007
Offline
384 posts
Re: "The Future of Virtual Worlds"
May 2, 2007
i'm a little skeptical of the permanence of virtual worlds. i deffinetly don't see them taking over the internet before the internet takes us over, but i don't see whats stopping them from being the next huge fad. someone just has to do it right. anyway, i noticed i was censored in my OP, but for the practical purpose of clarification and because this is a responsible discussion, i hope the moderators won't mind me rewording that slightly. The kaneva rep stated that the majority of forum posters were describing the upcoming Home as homosexual. I think this is particularly cricital because there's
no real difference
in their virtual world and Playstation's Home. they're just virtual networking tools. the platform has nothing to do with its sexual preference so to speak. the sad thing is, i know what he meant, and i think he was completely right. just, about Kaneva, and not Home. I think a virtual networking world like Home is a great thing for consoles. it will connect them in a unique way. though i can't explain it well, i think consoles are a much more suitable platform for networking worlds like this, even though under the circumstances the audience (ps3 owners) is a little unsatisfactory, considering PC virtual worlds have millions of users.
BUT THEN AGAIN, this will most likely just reinforce a stronger community. and on the internet, where communities are fragile and dramatic, a little strength can go a long way.
thanks for the warm welcome. i'm looking forward to some time off from school to enjoy the PS3.
Re: "The Future of Virtual Worlds"
May 2, 2007
ohnomothra
Hekseville Citizen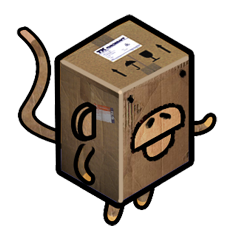 Registered: 04/09/2007
Offline
384 posts
TheCastrator~
I Only Post Everything
Registered: 10/31/2004
Offline
1128 posts
Re: "The Future of Virtual Worlds"
May 2, 2007
dude, i feel your pain(as far this guy getting up on stage and saying some retarded things).. i work at gamestop in oklahoma, and you would not BELIEVE the things people say to me. i get some incredibly dumb people, on the one hand.. and i get people who have absolutely no life and i have a 5 point theorem of how why should be wiped off the planet or something
Being popular is like being in a crowded elevator... You're just a fart away from being hated.

Proud GAP Member!!
Re: "The Future of Virtual Worlds"
May 3, 2007
I hate it when people take an ignorant, even biased view on Playstation Home.

It's a revolutionary online world that no console has ever seen. Not only is it innovative, but it's an extremely well blended environment for Playstation 3 gamers to interact, socialize, and participate in Home's many features. The graphics are astounding, the sheer volume of avatars it can hold is superb, and the character customization is to die for.

I don't see how any individual could hold a negative viewpont on Home, unless their preference is solely towards gaming, and exceedingly from online communities.

I, for one, do not think Home is **bleep**

I think Home is the next step in technology