Reply
Topic Options
Mark Topic as New

Mark Topic as Read

Float this Topic for Current User

Bookmark

Subscribe
---

Balmazer wrote:
Anyone have a clue as to what they will charge and how much i don't want to go bay $2.50 for a crappy chair and is it going to be full of stuff your have to buy (bigger house, car, clothes etc.)?



---
you unlock stuuf when you buy a new game like clothing or furniture for free!!!
-GreenJedi99
---

PSPMAN07 wrote:


---

Balmazer wrote:
Anyone have a clue as to what they will charge and how much i don't want to go bay $2.50 for a crappy chair and is it going to be full of stuff your have to buy (bigger house, car, clothes etc.)?



---

No the pricing of the content has not yet been released, I think it will be released as we get closer to the launch of Home




---
I'm guessing they'll release info on this around July (E3) and Gamer's Day.
deep, titanic, make the dance panic, one-a-penny, two-a-penny, vibe you can't manage

My Hiscores | infrared Gaming Community
Got a point there but I think mostly people will wait a lil bit before they start setting up their Home who knows , I know I want my Home to be something I would want to invite at max 10 friends into so I will make sure it looks nice enough for me to enjoy
StellviaRising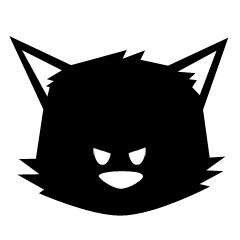 Offline
---

Shnozzle wrote:

I still support earning spendable credits by doing well in games, not by paying money...

---
Since this is a means for Sony to pay for network access (which requires real money) I don't you will see it this way
This is meant as a means of supporting free networks
____Rumors are just that - RUMORS____

Formosa's Law: n.
"The truly insane have enough on their plates without us adding to it."
http://catb.org/jargon/html/F/Formosas-Law.html

Godwin's Law: prov.
"As a Usenet discussion grows longer, the probability of a comparison involving Nazis or Hitler approaches one."
http://catb.org/jargon/html/G/Godwins-Law.html


http://mabifiles.nexon.net/movies/teaser/embed_video/mabi_movie03.swf