Reply
Topic Options
Mark Topic as New

Mark Topic as Read

Float this Topic to the Top

Bookmark

Subscribe
Highlighted
8 replies 20 views Edited May 23, 2012
Lmao sooooo......lol this nu sweepstakes thing pretty kool prizes! it would be so kool if i won!!!! o wait thats right i cant because im CANADIAN ooooo ahhhhh lmao so u guys are aware that canada is a part of "NORTH AMERICA" right? lmao just another thing us canadians get screwd out of . so tyvm and keep up the great work ! lmao
Just call me STINE!!!! LOL DAM CENSORD
Uncharted Territory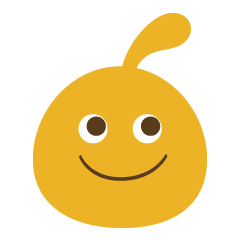 Registered: 12/01/2011
Offline
1406 posts
May 23, 2012
Back bacon is not ham. There's a difference.
Take it up with Loot, asselstine. They're the ones running the promotion. Why Canada doesn't get its own contests is a mystery to me. Could be because there aren't enough Canadian Home users to justify the expense of the promotion.
May 23, 2012
Is both wardrobe wars and midway hold by LOOT? because we (Canadian and Puerto Rican) cant enter either of em. Wich reminds me of my LOOT screen at the space appartment and susnset yatch. Couldnt see movie there for months. Now i can but only for a VERY limited choices.
Call me a whiner if you want, but a troll i'm not!
Freedom is not the power to say no.
Real freedom is the power to say yes.
6EQUJ5 Do you copy?
co-founder
The Black Hat Squad/Black Hat Squadron/Novus Black Hats
Novus international elite force
Black Hats website
Black Hats on Facebook
May 23, 2012
Wardrobe Wars you can address to Sony, that's their promotion.
There are different laws regarding contests and Loot E.O.D. content in the United States, Canada and Puerto Rico. That affects the ability of contest promoters to run their events in different countries. And yes, Puerto Rico is, legally, a different country, even though its an unincorporated territory. Some U.S. rules and laws apply, and some don't. Where contests are concerned, there's a different set of rules.
For E.O.D. content, it's a huge, thorny issue. Companies that hold online distribution rights for the U.S. may not hold them for Canada. It's not that anyone doesn't want Canada to have all the content, but a case of them not having the legal right to present it. Going forward, that will hopefully be less of an issue than it's been in the past.
For contests, each one would need to be held separately in each region with its own prizes. Consider that from a cost/benefit point of view; if it's going to cost me, as a marketer, an extra $100,000 each for Canada and Puerto Rico, I'm going to ask if I'll get enough return on the promotion to justify it.
May 23, 2012
It's due to laws and regulations.
Even in the United States, some states are not allowed to participate in nation wide contests and sweepstakes.
The way you play the game is the way you live your life.


the_original_se
VP of Gaming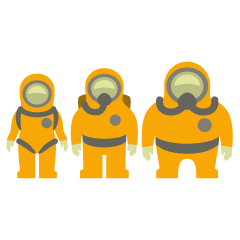 Registered: 12/28/2006
Offline
34149 posts
May 23, 2012
ASSELSTINE wrote:

Lmao sooooo......lol this nu sweepstakes thing pretty kool prizes! it would be so kool if i won!!!!  o wait thats right i cant because im CANADIAN ooooo ahhhhh lmao so u guys are aware that canada is a part of "NORTH AMERICA" right? lmao just another thing us canadians get screwd out of . so tyvm and keep up the great work ! lmao

Just call me STINE!!!! LOL DAM CENSORD
can you imagine the shipping costs of mailing a 55 inch tv to Canada?! Sony doesnt want to pay that, they are already giving away more than $100,000 of free stuff.