Reply
Topic Options
Mark Topic as New

Mark Topic as Read

Float this Topic for Current User

Bookmark

Subscribe
Re: i haet hoem (or "How NOT to Voice Complaints")
---

Icinq wrote:


---

ChrisHighwind wrote:


(The following is a dramatization of those who are closed-minded when complaining about...anything, really)

home sucks, you're forced to spend millions of dollars on virtual junk that has no value and its too much like real life sibce you have to talk to people and the public spaces have people in them why are there people all over the place no privacy at all i hate home especially because i cant voice my opinion because people disagree with me and are obviously trolling because they dont agree with me im going back to xbox

(The preceding post does not represent the opinion of the OP in any way)

---

With all the bad grammar and spelling mistakes you made there, do you really think anyones going to take you seriously here? When I read this all I can picture is an angry special needs child. You need to bring a valid arguement to the table if you want people to really understand what your (I see you still haven't figured out the difference between your and you're) trying to say. Instead most people are just going to think this post is a complete joke.

---
Probably because it was a joke, genius.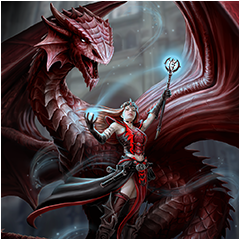 Offline
Re: i haet hoem (or "How NOT to Voice Complaints")
---

AbysmalDawna wrote:


Funny stuff. Even funnier is how some of the usual suspects took it seriously. And to all of you who "haet hoem" your mommy is calling you to your usual dinner of instant mac and cheese and special treat tonight only: limited edition spiderman poptarts.

---

ChrisHighwind wrote:


(The following is a dramatization of those who are closed-minded when complaining about...anything, really)

home sucks, you're forced to spend millions of dollars on virtual junk that has no value and its too much like real life sibce you have to talk to people and the public spaces have people in them why are there people all over the place no privacy at all i hate home especially because i cant voice my opinion because people disagree with me and are obviously trolling because they dont agree with me im going back to xbox

(The preceding post does not represent the opinion of the OP in any way)

---

---
Hmm...are the Spiderman Pop-tarts s'mores or frosted cherry? If not, pass
Highlighted
Re: i haet hoem (or "How NOT to Voice Complaints")
I wouldn't say I'm a genus, but thanks for the comliment that was very sweet of you. Even though I know your really an MVP using an alternate account, your not so bad.