Reply
Topic Options
Mark Topic as New

Mark Topic as Read

Float this Topic for Current User

Bookmark

Subscribe
Highlighted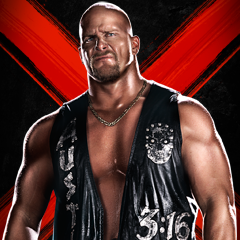 Offline
Yeah, I am sure you are right about celebs playing games. I know a lot of WWE Superstars play video games because they are on the road so much, but I don't see too many of them getting into Home. Again, I could be wrong, but it seems to be more for gamers, or even just casual gamers. Especially for Samuel Jackson or Bruce Willis as the topic starter suggested.
But again, I'm no celeb...or stalker, so who knows?
will...~
Offline
a fair amount of celebs play second life which home will be very similiar to
also i think whoever said said they dont want people to not be themselves i think they will be dissapointed because alot of peoples avatars will not look like them just because people have low-self esteem
.
PSN: buttahsoogood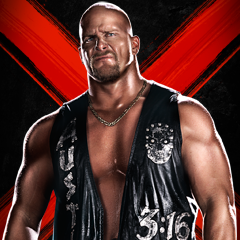 Offline
Ohh, they do play Second Life. Do they let it known and cause a scene, or do you just know because they have said it in an interview or something.
Off Topic: That brings up a good topic, can you adjust the body of a avatar? Can you make a fat person, if you are fat?
will...~
Offline
first of all i read about it on cnn they had a big article on second life, i know some major musicians are on second life and for sure donald trump is regularly on aha
also i think they will probably have that ability to an extent
i know for sure you cant make a child size avatar because i think they want ot avoid any innapropriate behavior
.
PSN: buttahsoogood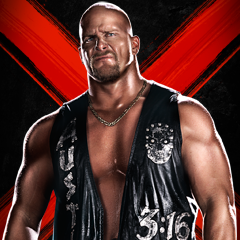 Offline
Yeah, I heard about the no children. I just can't recall seeing any fat avatars in any of the videos. Although, I wasn't on the lookout for them lol.
Lol, Trump better be on there advertising the Battle of the Billionaires. Someone is going to be bald!
---

AwesomePaul wrote:


---

PSPMAN07 wrote:


---

AwesomePaul wrote:
who would you like to see released as a downloadable character to use on home? I'd like to have kurt russel, He-Man and bruce willis follow me around as bodyguards. Or maybe samuel L. jackson and every few minutes he could yell out his most rect catch phrase...or maybe you could have sound boards hooked up....oh man. I'm sure they could release ones for characters in new movies coming out. Ninja turtle would be cool or Batman!



---

It wouldn't work because it defeats the purpose of creating your own style and its about to further gaming and hanging out,

so why would Sony, put a downloadable character as far as celebrities or characters

, the point is to have an avatar that fits your personality, also not to mention that it would be nothing to gain in doing so, sorry to be a harsh if you feel that this is but I mean no disrespect, its just

nothing fun nor useful would come out of doing this




Message Edited by PSPMAN07 on

03-13-2007

01:28 PM




---

I got one word for you: advertising

WRONG!!! Me and my friends could have a blast with this.

I know I'm notinterested in making a character look as handsome as myself. I want something fake and goofy I play games to get away from my life not to recreate it

the competition has gamer pics of celebrities and a lot of people use them. HA! look at your avatar right now.... Is that you?




---
Terrible advertising
deep, titanic, make the dance panic, one-a-penny, two-a-penny, vibe you can't manage

My Hiscores | infrared Gaming Community
I think you are totally wrong too it would be fun to have some already created Famous Characters
now having the option of being the most original u can its good too,
fun both ways but the worse is to be closed to options ! NOW that would suck
AwesomePaul~
Offline
I would love to have my character as bat-man. if they give a good amount of features to choose from I will be fine with recreating characters on my own. I remember playing wwf attitude with create a character and having a battle royales with skeletor, Mr. T, aqua ma, he man, robin, rerun (from what's happenin), the hulk... you name it. That was hilarious. even now on mortal kombat armegeddon my buddy made up a perfect skeletor. Why would people not want this?


this wouldn't be bad advertising at all. if a new game or movie comes out they coud just make up some quick 3d models of the characters or their clothing and viola....you have a bunch of ninja turtles walking around or a bunch of spartans or a bunch of spider-mans HAHA. oh man a gang of spidermans. best of all they would be free because the studios would have to pay.