Reply
Topic Options
Mark Topic as New

Mark Topic as Read

Float this Topic for Current User

Bookmark

Subscribe
Highlighted
a good personal space to buy?
41 replies 27 views Edited May 21, 2012
So I am looking to buy a new personal space. I already have the redbull skate house. I love it because of the interactive skate park, obviously.
Now I feel it's time to buy another. I am just not sure which one. So I think I have narrowed it down...
The Sunset yacht
or
The Dream yacht
Winter Vacation Villa
or
Luxurious Tropical Paradise Beach Crib
I also like the idea of Loco Island, but that one is kinda iffy. Not sure I could deal with the little mui mui noises.
Any thoughts, suggestions and or randomness would be greatly appreciative. Especially if anyone out there owns any of these spots and wants to say whether or not they are happy with them.
Thanks, Scarlet.
Uncharted Territory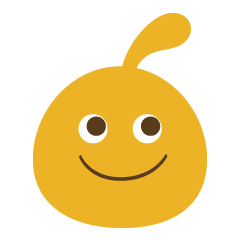 Registered: 12/01/2011
Offline
1406 posts
Re: a good personal space to buy?
May 21, 2012
I own the majority of Home Spaces. If you would like to tour them <when we are allowed to go to them xd > I will be most honored to give you a tour of any / all of them. You will def pick up several rewards along the way.
I personally have enjoyed the Dream Yacht, it has some nice rewards and I have enjoyed the LOOT Space Apartment ( you get a 45 item bundle w/ purchase )
Please send me a message and we can hit the 'tour trail'
In addition there is a tome on this forum with a list of other people that will offer tours, but I pride myself in my friendly nature XD
Re: a good personal space to buy?
May 21, 2012
That would be awesome! I really don't want to buy without being sure I like the place. That happened to a friend of mine and he just doesn't know what to do with that spot. It's like on giant living room. lol
I crossed my fingers and managed to actually get into my space just now. Yay!
F13 has been nuts. It works one day and then not the next.
Re: a good personal space to buy?
May 21, 2012
Out of that set, I'd prefer Sunset Yacht for the E.O.D. and Winter Vacation Villa for the atmosphere.
Re: a good personal space to buy?
May 21, 2012
From your list.. all nice spaces! The only one I don't have is the tropical paradise beach. Loot's yacht, of course you get the EOD screen, which is nice, and winter vacation villa is a very pretty space, and cozy space to hang out in with friends. You might get the most bang for you $ with the dream yacht though. It's a really big space (3 levels!) and has 30 furniture rewards that unlock over time. (Plan on visiting every day for the first couple weeks you own it, lol) and exclusive clothing items!
and if exclusive furniture and clothes sounds good to you, another one you might want to consider is the old west saloon. that one is on my list to get sometime when I have a spare PSN card to spend.
Who WERE The Playstation MVPs? | About Us | GT6 Monday Night Racing
Find me: Twitter | Google+ | YouTube | Twitch.tv | Sig by Bambi-01us

Re: a good personal space to buy?
May 21, 2012
I would say the Dream yacht. It has 3 floors, gorgeous surroundings, can change from day to night, AND 30 free items that you can collect. - REALLY nice items too (furniture)!
*edited to add:
I must have been typing as you submitted, Tease! Jinx Sorry for any repeated info.
I also think the Neptune Suite and the Loot Space Station are hands down the most unique and innovative spaces (even after being out for 3 years, the Neptune Suite can still hold it's own with the new spaces!)
Re: a good personal space to buy?
May 21, 2012
Thanks for the suggestions.
@tease3211 - I don't know if I should buy the winter villa. I have one home already. So mabe a yacht? I don't know. lol. Too many choices.
There are only two things I don't like about the dream yacht. First, it doesn't move like the sunset yacht. Second, It doesn't have the music like sunset either.
Right there you would think I have just picked, but nope because I like the many floors of the dream yacht and the extras that come with it.
Does anyone know if they may upgrade that? or if new spaces will be coming available soon?
Uncharted Territory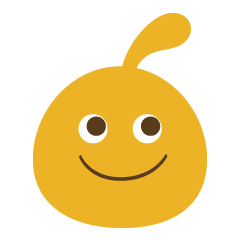 Registered: 12/01/2011
Offline
1406 posts
Re: a good personal space to buy?
May 21, 2012
The Dream Yacht is soooo huge. This is good and bad. The downside of the spacious interior is that it tends to be difficult to furnish, even with 100 inactive items. Throw in a couple actives and you've got a big, empty boat. It is very nice though and $10 is a pretty good deal considering all the furniture that comes with it, especially the big aquarium.
Personally, I'd say that I prefer the Sunset Yacht. It's not as big, so easier to furnish. It includes all the free programming on the EOD. Better diurnal controls from sunrise to darkness, animated sealife and it actually moves - all upgrades over the Dream Yacht. Plus it's only half the price, albeit without the furniture bonuses.
Re: a good personal space to buy?
May 21, 2012
I personally love the western saloon. It's made by the same guys that do the casino, and it comes with a bunch of items, plus 3 games build into it. Darts, blackjack and *liars dice (*which requires people to play with).