Reply
Topic Options
Mark Topic as New

Mark Topic as Read

Float this Topic for Current User

Bookmark

Subscribe
Re: Your dream challenge list, your nightmare challenge list
nightmare list
dragon green I do get a whole and one on the second hole but i alway have to restart the game
scribble shooter because it boots me off home most of the time
book hearding when you play this and no one let u win to or helps
pool when you play this and no one let u win to or helps
master dueling when you play this and no one let u win to or helps
dream list
Chrams both of them
Orb runner
2d wipeout and dj can dance
RC Rally 1:30
Resistance wave one and protecter
4 space tour and the lilttie dreby
ice breaker lv 1
Strike One and 30 point one
Apprentist dueling
Re: Your dream challenge list, your nightmare challenge list
[ Edited ]
Dream Challenges : Aurora (very easy)
DJ can dance (very easy, no brainer)
Book Herding (fun because I win most of the time)
Bowling (I love bowling and I seem to be pretty good at it)
Ice Breaker (I love block breaking style games)
Nightmare Challenges : Pottermore Charmer ( I have no clue how to play that)
Pool Husler (I either get beat, or the person quits while I'm beating them)
2D Wipeout (I don't like top down racers)
Resistance Station (I'm not much for cannon shooting type games)
Highlighted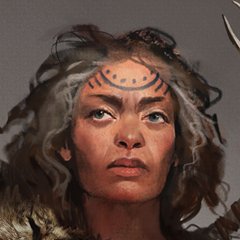 Online
Re: Your dream challenge list, your nightmare challenge list
---

X-MsLiZa-X wrote:
I can't figure out why so many people have difficulty with Wipeout 2D. I have to change the camera view to always point straight ahead to stay oriented. After a lap or two to get used to the air brakes in the turns, I've found it difficult to lose. I pick the first racer on the first course and win every time without any close competition.

Then there's Dragon's Green, on the other hand. I gave up on that one real fast. Different strokes for different folks, I guess.

---
I think it comes down to figuring out the pattern. If we get flustered before we learn it we tend to give up on it.
I'm kind of awful at racing games. I'm that person that goes into corners full speed and no brakes and ends up in the wall lol. That's not very good for time trials or winning races.
I love playing video games but I'm not really all that good at it. I do have fun trying though.
=+=Irresponsible kids are raised by irresponsible parents who were once irresponsible kids themselves.The vicious cycle continues.=+=
[/IMG]