Reply
Topic Options
Mark Topic as New

Mark Topic as Read

Float this Topic for Current User

Bookmark

Subscribe
Highlighted
Your First 2 home Friends
30 replies 330 views Edited Oct 24, 2013
does anyone remember their first 2 ps home friends u met on home? do u still talk to them and do they still go on home ? 1 friend i still Keep in Contact with andthey still go on home other one i talk to but they dont use home as much as they use to. i know i havent been on home a long time like other people on here except for central plaza that i heard alot about it being a good spot on home has home really gone downhill like some people say refering to spots to hang out. i like sernity and hudson the best. i dont see those spots being so bad
Re: Your First 2 home Friends
Oct 24, 2013
My very first friend over PSN was some random guy I added on Home. I saw him in the theater and thought he had a cute ID, so I sent him a request. I deleted him 2 years later for no reason. I should re-add him sometime. We never really spoke, I think we played Castle Crashers once together and that was it.
My second pal was a creep. He was a 23 year old guy who was secretly dating a 12 year old. Once I found out I pretty much deleted him. I actually have some funny stories about that. I'd say those two experiences pretty much sum up Home in a nutshelll. Good times.
Re: Your First 2 home Friends
Oct 24, 2013
The first two "real" friend i had on home, beside a random. Turn out to be Drama Queen (male, but queen non the less). of the worst kind.
Althou one of them still give me trouble whenever he can. Most of my early friends are still on my friendlist and we we still have fun together. Sure many did left Home due to unspeakable drama. But we are still friends and enjoy time on home once in a while.
Freedom is not the power to say no.
Real freedom is the power to say yes.
6EQUJ5 Do you copy?
co-founder
The Black Hat Squad/Black Hat Squadron/Novus Black Hats
Novus international elite force
Black Hats website
Black Hats on Facebook
Re: Your First 2 home Friends
Oct 25, 2013
yes i remember my first 2 friends that did play home.The first friend i ever add on home i was at the hub when i somewhat was a new homeplayer(noob) and i noticed a person avi was wearing the full sodium 2 costume u get from the game and i said neat costume and he said thnx then i left and went near the screen in the hub and then he came up to me and said "are u new to home?" i said "yes' we started talking i added him he show me alot of his places/glitches this was when i was on home after 3 days at the least then when E3 2012 came around i got all reward except for like 2 one was the Black access t-shirt that i don't know how i didn't get at all even though i did the quest then i ask him that night if there anyway to get it he said to reset home or to clear cache i did both told him didn't work then the next morning i noticed he wasn't on my friendlist i haven't seen him since the 2nd day of E3 2012.that was over a year ago.then my 2nd friend i still have on my list but he works alot not on home much but he was the one who asim me in the Homelings® but he not on much though.
King_xO-AsSaSSin
Treasure Hunter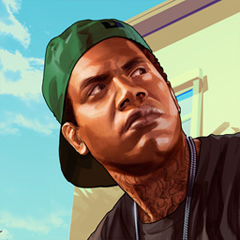 Registered: 08/18/2012
Offline
4550 posts
King_xO-AsSaSSin
Treasure Hunter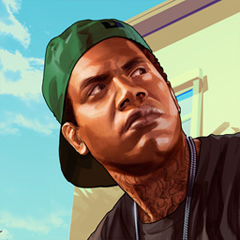 Registered: 08/18/2012
Offline
4550 posts
Re: Your First 2 home Friends
Oct 25, 2013
I remember my first 2 friends on Home. I met them through this forum. But the friendships didn't last that long and they don't even use the forums anymore. Still they were fun to hang out with, but we just had too many differences.