Reply
Topic Options
Mark Topic as New

Mark Topic as Read

Float this Topic to the Top

Bookmark

Subscribe
Offline
Re: Yes, We're Really UP!!
---

Averix wrote:


---

SKOT_FREE wrote:
Maybe its because Thousands of people are all Logging in at the same time. I doubt that Any server can handel that kind of abuse. Its like that guy that Got Trampled at wal-mart fixing the doors. One small space and Hundreds trying to get through the door. Unfortunatly, Its Cydonia getting Trampled here in the forums. Better for it to be fixxed now rather than wait for XMAS day and Home goes down. In fact, in the Beta we did do a Server test, But I'm sure they didnt have nearly the activity they had today on the servers.

---

That's fine, but it seems to be a chronic problem with both Sony and Microsoft. They underplan the network traffic and server hits. The result is that updates, matchmaking, and things like Home don't work. It takes them days/weeks to figure out how to load balance properly. I'm sorry, if you know you're going to get pounded, why not plan for it??

---
It's called lack of resources (MONEY) companies are hard pressed at least in USA to put out the correct funding for equipment when everybody is told to keep costs down so that profits can be made immediately... That is why Microsoft, Sony, AT&T, Comcast and other ISP's and communictions provider they don't want to spend anymore than they feel is necessary and they get what they paid for.... upset customers and days/weeks of struggling to get things working to where they should have been in the first place...
This is reality in action...
Rogue-Tomato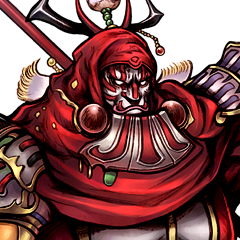 Offline
Re: Yes, We're Really UP!!
---

CydoniaX wrote:


---

Rogue-Tomato wrote:


---

CydoniaX wrote:


---

Guanuma wrote:


---

CydoniaX wrote:


---

iruhlman wrote:
kick the ppl not being nice out. I seen some rough stuff in there.

---

Make sure to submit reports for all of them...this is the best way we can track them if we're not there to catch it when the bad stuff happens.

---

CydoniaX, with all due respect.... how are you replying to these post and not commenting about the huge amount of people that are having all kind of issues connecting to home? i think that the only people that are getting in are the old beta testers not the rest... can you you at least say that you are working in those issue?

---

I have nothing to do with backend development....so I don't have a line into these people. But I am recording all these error messages and will report my list.

---



Surely as the Home Manager you should know about everything? Shouldn't you be managing this mass of errors? Im not having a dig, but a Manager that doesn't know much about current issues with what they are suposed to be managing just doesn't really cut it.

Again, im not having a dig at you. Merely making a statement.

---

I manage the COMMUNITY, not dev tools or any tech stuff.

---
Right okay, makes more sense.