Reply
Topic Options
Mark Topic as New

Mark Topic as Read

Float this Topic for Current User

Bookmark

Subscribe
Highlighted
Re: Xi: Continuum - all clues & info [SPOILERS]
[ Edited ]
I coulda gone to the party, I guess, but I was too lazy to load my PS3 back up. xD But, anyway. I just finished drawing this...it's not the greatest but it's alright. It's meant to be Jess in the middle but regular human figures are not my strong suit...gonna put it under a spoiler since it involves the ending.
Spoiler
I always imagined Flaminatorix sort of protecting Sandboxx, especially after their interaction on the ASZero site.
And...N.E.R.D.I.C.A's not in it but...to be fair, he wasn't one of the bombs (*cough and maybe I was too lazy to draw him cough*).
Re: Xi: Continuum - all clues & info [SPOILERS]
nice artwork xigbar.
Sorry i didn't make the party everyone. Sounds like it was a lot of fun. If you notice my posts, I'm usually on late, coupled with the fact my forum checking has been eratic and spontaneous lately, so i didn't know about it until it was too late to change my plans for it. Hopefully i can attend if theres another one...
Re: Xi: Continuum - all clues & info [SPOILERS]
The party was so much fun last night! Sorry I could only stay for a little bit (I took my daughter shopping for her birthday earlier and had a 5 hour trek around the mall, I was TIRED! lol). It was great seeing you all in Home. Most of the regular posters in this thread were there, so that was pretty awesome! Thanks to Champ and SeeImage for hosting it!
@ Jordan - Awesome ideas there, Jordan! I hope nDreams takes them to heart.
Has anyone been able to 'Restart' Xi Continuum yet?

If no, then Joey; when will it be allowed?
What motivates a man to confront the challenges that most of us will run from? Condemning him to solitude…exposing him to defeat and death?

The answer….lies in the heart of the battle!
Re: Xi: Continuum - all clues & info [SPOILERS]
[ Edited ]
---

FCN-OP-Updater wrote:


@ Anton - You can make it easier to get up that invisible blockade to the bus stop area by putting a rug down as a sort of ramp over that in visible step.

---
After failing wiggling through, that's exactly what I did. I used an Avalon Keep Ottoman in the middle with 2 Mercian Rugs, 1 on each side, to come back and forth. That worked well. How exactly do you wiggle, through?
Thanks for all the help guys. I'm one day away. I stopped at Day 46 for dinner (Mmmm, Chicken Alfredo! Yum!), but never got back on. I'll finally finish today. It pretty much took me a whole week from beginning to end to do this. I took a couple breaks and wondered around PSHome, because of all the monotony, so it could be done probably even quicker.
Re: Xi: Continuum - all clues & info [SPOILERS]
Re: Xi: Continuum - all clues & info [SPOILERS]
[ Edited ]
Having completed Xi2 it wasnt quite what I expected, however, I certainly dont regret purchasing it and have enjoyed the 47 days of the event.
I was lucky enough to be part of the original Xi, and although there were some complaints for Xi2 in that some of the days were just reading holomails, I do remember that for the original Xi we often had days where nothing happened. I seem to remember updates taking upto 3 days to come through, so I went into Xi2 expecting some days to be quieter than others so didnt find this to be too much of an issue for me. Having said that, some of the missions were over a little too quickly and would be nicer if they were a little more involved and took a bit more time to complete.
The puzzle games aren't really my thing, I'm not very good at things like that and was pleased for the help and spoilers provided by this thread. If the puzzles were harder it wouldnt really change anything for me, as I would still operate the same way - look at them for 10 minutes, get totally confused then come on here for clues or results. The original Xi puzzles I remember being extremely difficult to figure out (blillboards in intersections in Barcelona, advertizments for flights to Xi in a magazine in India etc), so maybe worth looking at reaching a similar diffuculty level in Xi3 would please many of those involved in Xi2.
The 'ingame' card combat I must be in a minority as I enjoyed them, and was pleased it wasnt a shooter time game. However, the 100 multiplayer wins objective was a bit too much, and havning not buyed any of the agent packs put me at a big disadvantage.
The orignal Xi really brought the community together, and Xi2 did to a degree, but was always going to struggle to compete with Xi in this area due to the (and I understand why nDreams had to) price tag.
This thread pulled people together, and I enjoyed reading some of the posts in here, especially LeeStone71's posts on tracking subjects in the Continuum which was a shame he stopped posting them because one user complained about it (but it was nice to finally track him down myself and capture him after 6 days of trying to track him!). It was little things like this that helped add a bit of community spirit and add to the Xi Continuum experience. As was the recent Xi Party at Axiom HQ which I regretably wasnt able to attend.
One thing I expected from Xi2 was to have to search for something elsewhere in Home. In the orginal Xi some clues were found on posters in the Theater, and it would have been nice to have included something like that, With not everyone involved in Xi2 (due to the price) it may have given it a 'covert' feel to it being in a public space searching for something that others werent aware of, and may have added to the whole 'agent' feel to the game.
I was disappointed with the rewards in the game, and would really have liked some nice clothing. I was hoping for a nice Xi2 jacket, or an Axiom jacket (you know, similar to FBI jackets with the letters written on the back), but to get nothing allows no sovenirs for the game. Please could you look into this, or even better, retrospecively award all that completed Xi2 with something like this to commemorate completing and being a part of Xi2.
The Continuum space itself I really enjoyed travelling around. My rollerskates I bought have come in to their own and thanks to nDreams helped me get more than my monies worth for them, but nDream, you owe me for some new wheels
Finally, many thanks to Joey for being so active on the Forums and responding to concerns and any issues, it makes such a difference having someone we can rely on to communicate and help us with problems. I will almost certainly be buying Xi3 when it arrives, and some of this is due to the support from Joey throughout Xi2.
And also thankyou to eveyone who contributed to this thread with maps and clues, and hope we all see each other again in Xi3
LeeStone71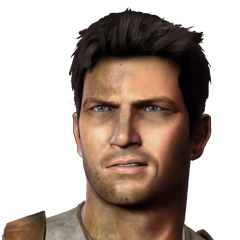 Offline
Re: Xi: Continuum - all clues & info [SPOILERS]
They should have added a new spot like broom closet that opens on Day 47 so finished players would have a place to congregate and speak freely.
Re: Xi: Continuum - all clues & info [SPOILERS]
Now I feel a little nostalgic about the game. While I got frustrated, like most of you, at the pace and style of some parts of the game, I must say the community feel this forum provided was worth the money if nothing else was. To be completely honest, Xi: Continuum may not have been as great as most of us hoped, I'm still impatiently looking forward to Xi 3, as I can't wait for another reason to jump into these forums and retain that wonderful community feel this forum has given me. Here's looking forward to XI 3!