Reply
Topic Options
Mark Topic as New

Mark Topic as Read

Float this Topic for Current User

Bookmark

Subscribe
Highlighted
Why i hope for a new Home on PS4 - or no Home at all
[ Edited ]
11 replies 356 views Edited Jun 11, 2013
This was a post that i wrote in february, i will paste it here (it took me way too much time to write in the best english i could
) because i think now its even more relevant
-----
I use Home, i like to collect items, rewards, and to see how the new spaces look.
Still, I feel that Sony really lost their vision about this project, and the current state of Home shows how the developers werent able to make the social platform for gamers that they wanted to. Right now Home feels so clunky, slow, and far... very far from what most people like: a nice and smooth experience where people who love PlayStation games can meet, talk about their hobby and interact with users that may want to play online togheter.
When i go to the hub, for example, im presented with music that honestly has nothing to do with playstation, and i dont understand how the central place of Home doesnt make me listen to some of the amazing music from my favourite games, like Journey (which has a beautiful soundtrack), LBP, Uncharted and many others.
Then i see a lot of ghost-like avatars that slowly appear, becoming thug-like characters, female avatars that seem to come out right from an adult movie, or in general avatars that wear things that honestly just look trashy. I like a lot of the virtual clothes made by Granzella and Lockwood, and i do smile at many of the funny costumes available - im not criticizing these.
After the avatars are loaded, i see plenty of people that are not spending time in an active way. I also find myself going into Home to say hi to a friend or two, and then i end up mostly looking at my ipad and leaving the tv screen and the application almost as a screensaver sort of thing.
There is a clear lack of options, despise many good minigames, to promote chatting about games or other things. Its not even possible to set a custom status without buying a Club and naming it in a certain way - this just shows how even basic options that CAN promote intelligent interactions between people are absent... Simple custom statuses could be conversation starters, or help to find people with the same games passion.
Simple options, completely ignored in all of these updates. Home just feels like a collage of really different ideas and incomplete experiments.
Why dont we have a simple and easy to read profile where we can list our favourite games, or objectives that we want to complete soon, like a certain trophy, or our will to play and win in some online mode of the ps title that we are currently playing. Maybe a profile easy to find and read while interacting with other avatars. There are many simple ways to turn a space where everyone is standing still to a virtual place full of interesting chat bubbles or conversations in group, but all of that requires incentives.
I started so many conversations by trying to find LBP2 players, i did find people with the game, and then ended up playing each other user created levels and giving opinions on it. These kind of interactions gave me a glimpse of what Home could really be.
Take the LBP space as an example: the navigator is made in a way that just prevents people from easily find game themed spaces. These quickly become forgotten, stuck into the never-ending explore section of the navigator. A beaufitul space like the lbp one, just desert and forgotten few weeks after it was released.
I dont know a thing about hardware, but i do realize that the ps3 is just too limited to offer bigger Home spaces, or a structure that can connect in a better way all the areas there are. The current version of Home reflects that, and i find it deeply flawed because of this reason; just a shadow of what it could be.
I did read the other Future of Home thread, and to be honest i found myself hoping for a reboot of Home. A new start that can go back to the original ideas, using the much improved PS4 to make something... cool. I know that many users in this forum like the current version of Home, and i have seen many people hoping for it to appear in the same form on the new PlayStation - i respect this opinion... but I hope for a new fresh start, while still maintaining some basic settings of the one we are playing now. This is just my opinion, of course.
P.s.: sorry about eventual grammar mistakes, but english is not my primary language.
------
After tonight i still think that i would like a new, much improved Home, or no Home at all...
What would be the point to have this version of Home on PS4? Its slow, unnerving and honestly only worth it to use if you made some friends that you really want to chat with sometimes. I like some aspects of Home, like the very detailed furnitures, but...
Shinra Executive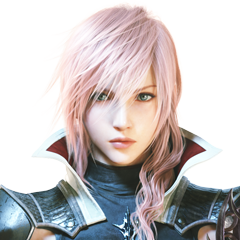 Registered: 05/22/2009
Offline
29271 posts
lauranichole25
I Only Post Everything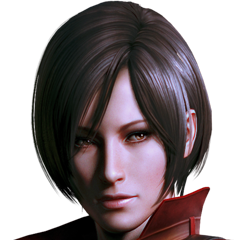 Registered: 03/08/2013
Offline
819 posts
Re: Why i hope for a new Home on PS4 - or no Home at all
Jun 11, 2013
I see where you coming from, but to those who have invested a lot on Home your statement may seem selfish. I think (I may be wrong) the artist in you would like to see Home evolve into something greater than what it is right now and thats ok, I would like that too, but I cant say I agree that I would rather there be no Home then one thats better then the current one.
In all honesty Home has come a long way to what it used to be and Its exciting to me, who would have thought a couple a years ago we would have wings that actually fly, cars, motorcycles, bikes, tanks, ect ect.? I really dont think anyone back then could have seen this comming. I will always love Home wheater its this one or the next, thank you for sharing your thoughts.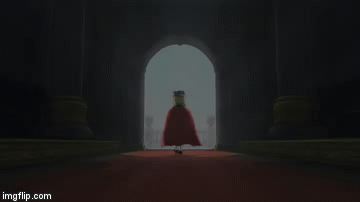 thelegendaryD
Uncharted Territory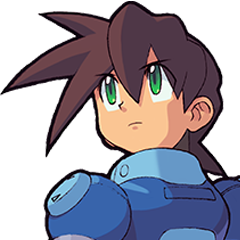 Registered: 11/23/2010
Offline
1136 posts
Re: Why i hope for a new Home on PS4 - or no Home at all
Jun 11, 2013
Julia, if Sony is going to bring Home to the PS4, that would require PS3 emulation. And so far, Sony's progress on emulation isn't looking too good! But hold on....there's hope.
I was running across Sony's official website and skimmed through random things and found a job section for "Emulation". So this may have something to do with home or its just to emulate games such as PS2 or PS1. Or who knows?! Could be both.
---------------------------------------------------------------------------------------------------
I like waffles

Re: Why i hope for a new Home on PS4 - or no Home at all
[ Edited ]
Jun 11, 2013
My post was about how i wouldnt want the old Home on PS4
Its just my opinion. The thing is, the PlayStation 4 games looks amazing, and offer so much as you seen few hours ago. What will this version of Home offer when the PS4 is here?
People need motivations, and i think that this version of Home will not give many motivations to log in for a lot of people. If they want to chat, there is skype, kik, , whatsapp, voxer or whatever other app, if they want to play there will be amazing new games.
A new version of Home, with beautifully detailed (and connected) spaces, new ways to move and interact for the avatars, locomotions that actually fly or react to the environments and many more options are things that would attract people. A new Home that feels like a PlayStation magical, social and fun world...and not a strange mash up of different ideas like the current Home.
Something that only a new Home could offer and that would motivate people to use it. I have many friends who dont use Home because they dont see the point and i cant say anything to them, because... admit it or not, right now in Home most of the people just... stand there.
I like the locomotions ideas, but they also seem like only a shadow of what they could be.
Re: Why i hope for a new Home on PS4 - or no Home at all
Jun 11, 2013
As much as I love Home it does not fit in with the new vision and family. It has a place firmly engraved on the PS3, and that suits me just fine.
Like Julia here..I'd likely move on to greener pastures or or not find a replacement. For better or worse nothing will be like Home. I'm definitely not buying anything now til the Home community gets a decent response of some kind.
Jersquall: Any new news on Home on PS4 yet?
Tempest_Fire: Due to a shifting landscape, PlayStation Home will cease publishing new content on November 12, 2014.
@conrad_max
Re: Why i hope for a new Home on PS4 - or no Home at all
Jun 11, 2013
Something I remember from an earlier time was when you could go to home & talk about games that you had & rely a bit on friends & others to talk about games you didn't have so people had a better idea if they wanted to get one or not, you didn't really have to be in gamer's lounge either. Game reviews still suck, now people talk less about games in home it seems or maybe it's just me, I still talk about games in person with others though.
It's nice to have a little comparison proof in trophies & what not to talk about too, & it was always good to be able to talk with other ps3 users about other social stuff.
chicagotops
Uncharted Territory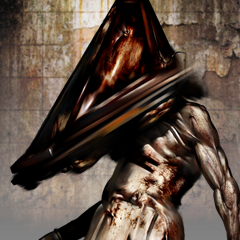 Registered: 10/30/2011
Offline
1729 posts
Re: Why i hope for a new Home on PS4 - or no Home at all
[ Edited ]
Jun 11, 2013
Home is what u make it..
It seems like you haven't seen what one can...
THere's more to it than chatting or being in public or game launching. Heck I hardly do any of those.. Or never have.
And it's not all about the social aspect either. I'm a loner. Plenty others as well. Not many but they are out there just as in RL.
The social aspect of home is not everything nor is it being around with friends all the time.
Folk like to buy things and do as they want with such
And there's a lot of investment in these things. Chat is free. So is game launching.
Step into the spenders world and you'll quickly see just how much more there is to it.
I for one don't use it for those reasons but rather to be creative in many other ways.
Your an artist. Such a shame you have yet to realize what others things one can do with their creative side.
I don't use home to socialize much. To me it's about being creative.
And for many that's what the home experience is more about.
Get your coin purse out and go invest money into this current home and then tell me how you feel after you've poured all your coins into it each and every week.
- Restless Dreams.
Re: Why i hope for a new Home on PS4 - or no Home at all
Jun 11, 2013
I can see what people do with their creativity in Home, but that has nothing to do with how it could be amazing if rebooted on the PS4 instead of just using the current version, or how right now it feels (to me) like a confused mash up of ideas. People are creative with everything, that doesnt mean much for the point i was trying to make
Of course its only my opinion... and i respect different ones, but i think the fact that i keep seeing the same people everywhere i go in Home may tell that its not the social hub for most playstation users.
I really enjoy some of the friends that i met here, but that also doesnt mean that its Home merit, or that it becomes very good because of that.
I only think that the potential for Home is amazing, if remade from scratch on PlayStation 4. To see the same old version there would be extremely disappointing for me...and i would prefer to just not have it, since the contrast with the amazing games will be way too much, and i will surely forget about it forever