Reply
Topic Options
Mark Topic as New

Mark Topic as Read

Float this Topic for Current User

Bookmark

Subscribe
Highlighted
Re: Why are Moderators not on Home?
[ Edited ]
Complaints started to come in from the users on Home that moderators were becoming notorious for abusing their authorities. This included moderators becoming buddy-buddy with select users on Home and going insofar as to sell themselves as personal lackies to users, who liked to pretend they meant anything to anyone in Home.
With moderators now working behind-the-scenes and no longer active as they once were in-game, the negatives I mentioned above rarely now have the potential of occuring, and the Moderation in Home now can be more effective and less biased.
Moderators do exist. This is evident by the fact users are suspended/banned for behaviour on Home. Though, over time now, their role has seemed to have shied away from being in-game moderators to being more back office administrators (reading reports filed and removing users' privileges).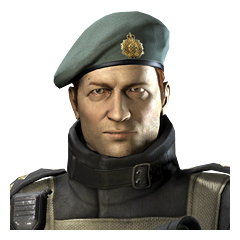 Offline
Re: Why are Moderators not on Home?
---

redbaron_19 wrote:


Ok so, oh yea I can type again, thnx.... just wondering, why are the mods avoiding Home, Home pretty much has fallen apart, won't name any name cause I know how Sony dislikes that, but where are the mods, me and many others have clubs to try and do what we can, why do we have to do that?

---
hi all and op here is what tempest fire said about moderation in this link. http://community.us.playstation.com/t5/PlayStation-Home/moderation-in-home/m-p/40827279#M1256377 and also here the post he did too. i hope this helps tc and have fun.

---

King0fHearts2007 wrote:


---

Kinect420 wrote:
Um can we get some mods to be a bit more active on home? Not just invisible either because that doesn't show anything. Like I think mods should be visible and bouncing through popular servers often. I as a normal player see tons of harrasment cursing perverted behavior etc. Like currently at pier park you have guys hitting on everyone, tons of spammers there making it harder to even get in! Come on digital leisure surely you can atleast have a mod sit in the spawning servers to prevent this crap.

---

We all have to face it it's better to have invisible Mods then visible ones.

For one the Mods are more effective when invisible
People are more afraid and more likely obey the rules if they think it just might be possable that a Mod is in the room with them.
Don't forget Mod's have many powers being invisible is one but they also have the power to chage to any server they wish as fast as they wish.
If a Mod is visible people might be tempted to talk to him/her and if something is going-on on another server they may have to leve right away to investigate
Also don't you think Cops in real life would be invisible if they had the power to do so?

---
This. And we have data (not just qualitative/anecdotal) to support this.
Also, I hate to speak for SCEA Moderation since I haven't worked in that department for quite a while now, so I'll keep this relatively vague.
But...
We have a robust and adequate moderation staff watching over Home. But even then, being in all places at all times is impossible. There are more people on Home during peak times than I think most people on these forums realize (yes, again, a data driven statement).
Additionally, I think most people misinterpret the Terms of Service. If someone is reported, and they are breaking the ToS, they are put through the process (warned, suspended or banned). If you report someone over and over and they never seem to get "punished", either they got punished in a way that wasn't visible to you (VERY likely), or they didn't break the ToS.
Anecdotally, during my time as an SCEA Moderator (and I did just about everything you can do in SCEA Moderation), the sheer volume of reports lacking proof of ToS violation was massive. Heck, the volume of reports WITH violations was massive, too. But time and time again it appears that folks identify behaviors that are "annoying" as violations, when they're simply just cases of other users being jerks. That's not a violation, that's just crappy behavior.
If you're opening another tab at this point to pull up the ToS, skip down to section 7, that's about the only part that applies to in-game behavior. And of that, most of it doesn't apply to in-game (just stuff uploaded to websites and UGC games like LBP and inFAMOUS).
Obviously a lot of that gets translated into game specific examples (Home is no exception), and honestly the translations are slanted to give people the benefit of the doubt. Also, those translations change over time, for all games. As communities evolve, Moderation views them and adjusts to grow with them.
The bottom line is this: Moderation works. LOTS of people get warned or get 24 hour suspensions ALL THE TIME. LOTS of people report other users for doing nothing wrong. The whole "'Report, Ignore, Move on" mantra may feel tired, but it's correct. The argument that the select function isn't ideal is valid, and noted. But the overall process works pretty well, and that team is always evolving and looking for ways to continue to be more efficient without being heavy handed and overly impacting what is, in the end, YOUR community.
Tempest_Fire | @strebeck
PlayStation Network Senior Community Manager
Sony Computer Entertainment America
Re: Why are Moderators not on Home?
[ Edited ]
Home moderators are never seen when they say they are fixing something it never gets dun. And when a thread brings up the issues of the moderators they say something like this thread has run its course thanks and lock it out. What are to do!!!????
but to be fair there is a lot of folks making personal attacks on yall. And that aint right.
PS.
all home users multiple reports of a person in quick succession just backs up the moderators it makes it harder for them not easer to remedy the persons behavior.
mods it would be nice to have time frame when you say your looking into or fixing things. And if possible some sort of update on the situation once a week.
Re: Why are Moderators not on Home?
I am a big fan of the ignore button. Even more so during postups with a fam cause some people are so rude and ignorant and if you try to call them out on it it gets worse. So ignore button is awesome.
Re: Why are Moderators not on Home?
[ Edited ]
I can't say IM a big fan of how thins are ran on home but even the home moderators have rules and regs they have to follow. I understand saying about how they say things are being fixed but 5 months later are still not working but that does not justify personal attacks on them. IM thinking the problem is more on a corporate level. Don't forget they probably have to contact the company there supervisors, placation corp.. And the like. So if the problem is in programming it might take a while.
Re: Why are Moderators not on Home?
OK IM getting a clear picture of the whole of home. Hay Moderators I want to apologize for my past comments of yall. And I would like some info on how to send proof of violations of TOS if at all possible.
thanks for your time.
Re: Why are Moderators not on Home?
Moderators are invisible on Playstation Home making their jobs easier their ID won't shop up in the list in that location if someone saying a naughty word it'll flash ! [MOD] on people's chat-log it's extremely rare that they'll talk to you unfortunately they are busy people i couldn't do their jobs
Re: Why are Moderators not on Home?
I've seen a Moderator on Home this week...but this was at the PlayGround...and of course he was arguing with a fam, and then he was talking about Exploits, JailBreaks, and CFW....it was hilarious
Re: Why are Moderators not on Home?
ok i must of seen a Moderator or rather he or she saw me caus i was talkin to somebody amd i got a thing in my chat window that sead somthin like this [MOD] vot---------- I dont remember what the exact thing was but i must of sead somthing i was not susposed to. i thought i had glitched or somthin. i will admit h use bad langueg a lot. am working on breaking that habit.
Tranny_Got_Swag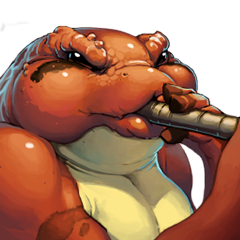 Offline