Reply
Topic Options
Mark Topic as New

Mark Topic as Read

Float this Topic for Current User

Bookmark

Subscribe
Highlighted
When is PS Home be leaving beta?
57 replies 717 views Edited Oct 9, 2013
PS Home is still open beta since day 1 and I don't know when Playstation Home will be able to leave beta and into the real thing soon. Thanks PS Home!!!!
Re: When is PS Home be leaving beta?
[ Edited ]
Oct 9, 2013
We had been told a few times in the past that the beta tag will remain until Home Producers are ready for it to be removed. We've also been told (by officials) that even then, the tag may remain.
At this time I wouldn't concern myself with the question and just go on enjoying Home. If you are enjoying it. I am.
The way you play the game is the way you live your life.


KarateChampChad
Ghost of Sparta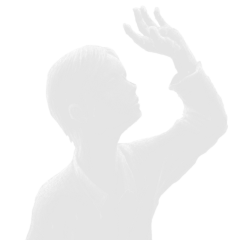 Registered: 02/03/2010
Offline
10662 posts
Re: When is PS Home be leaving beta?
Oct 9, 2013
Lol
New PSN ID for PS4: Redd-Axel

Come check out my Twitch TV channel, will be streaming various PS4 games from time to time http://www.twitch.tv/reddaxel
Re: When is PS Home be leaving beta?
Oct 9, 2013
Re: When is PS Home be leaving beta?
Oct 9, 2013
Re: When is PS Home be leaving beta?
[ Edited ]
Oct 9, 2013
Jazzy
PS Home will always be a Beta GlassWalls told me at the Gamers Lounge. Beta IS already the "real thing".
Then by that standard, PlayStation Home should be the only existing software application in all of history to ever be in a 5+ year perpetual Beta. Most likely this was done so that Sony would never have to be held accountable for anything that happens on or to Home. "I didnt get what I purchased! SONY: Well....it IS still a Beta, ya know. I've been disconnected and my screen froze 5 times in one hour! SONY: Well....it IS still a Beta! So basically....Sony can do whatever they want with Home due to it being in a constant Beta state. They are not responsible for anything, they do not promise anything, guarantee anything, they have no customer service exclusively for Home, can change anything at any time, they dont have to owe or reimburse anyone for their losses or damages....and they can fall back on their TOS, blaming YOU for agreeing to it, right after saying "It IS still a Beta, ya know!"

This has got to be the shadiest business practice Ive ever seen from Sony. Beta's arent supposed to be everlasting and perpetual. They have STAGES of the Beta cycle theyre supposed to go thru ----> Pre Alpha, Alpha, Beta (open and closed) and the release of the actual product. Did we see FFXIV in a perpetual Beta? No, we didnt. It had 4 planned stages before it went full retail. I know SONY isnt Square-Enix....but come on, gimmie a break here.

Another shady thing about Sony is...they dont even really talk about Home. They dont market it, advertise it, reveal stats, how well it did for this quarter or that quarter. keep track and publically announce how many users are participating in Home, how much money this dev made in sales or that dev made in sales. We get absolutely NO information on Home other than what little we get here on the forums.

So I wouldnt be surprised one bit if Home DOES make it to the PS4, that they decide to keep the Beta tag. That would be par for the course, from where I see it.

But to clarify...BETA is not the real thing and thats going by general software standards, in the industry. Thats some phoney bologna crap that SONY spins and wants everyone to believe...when it comes to Home. Thats all it is...
I'm A Shadow. One That No Light Will Shine On. As Long As You Follow Me....You Will Never See The Day.
Re: When is PS Home be leaving beta?
Oct 9, 2013
It will be a beta until the day it closes. This could be because it is by its own definition incomplete and an experiment to help develop things to come on future digital platforms.
Jersquall: Any new news on Home on PS4 yet?
Tempest_Fire: Due to a shifting landscape, PlayStation Home will cease publishing new content on November 12, 2014.
@conrad_max
Re: When is PS Home be leaving beta?
[ Edited ]
Oct 9, 2013
So it never became a real product, and thus, Sony has been able to avoid responsibility for issues of reliability and billing, that they would need to have had for a real product.
This, by it's very nature, puts Home in the category of VaporWare.
So congratulations to us all. We have all been suckered by the biggest most elaborate VaporWare ever in the history of Software.
.