Reply
Topic Options
Mark Topic as New

Mark Topic as Read

Float this Topic for Current User

Bookmark

Subscribe
Highlighted
What the...oh...right...summer.
24 replies 506 views Edited Jul 21, 2013
I've recently started coming back to Home after a break, and the first thing that I noticed was the sheer number of rude people running around in Home lately. It blew my mind. This was not the Home that I remembered. I started having thoughts like, "is it me?" It has to be me, right? Maybe Home was always like this. Maybe I'm just not "good" for Home anymore. Yeah...maybe it's time I just stopped going.
But then I met someone who was in the exact same situation as me. He just ran up to me and started talking like a normal, rational person, and I asked him what his Home experience has been like lately, and he described going through the exact same thing as me; that it was near impossible for him to meet anyone nice in Home.
And then it dawned on me. Oh...right...it's summer time.
Now is the summer of our discontent
I realized that I wasn't alone, that lots of people are going through this now, just like we do every summer. I just want everyone out there who just recently started going to Home to know that, if you're having problems making friends, it's not you. It's summer. More specifically, it's all the kids who normally would be in class.
You're fine just the way you are. Please don't give up, and please don't stop being nice. We need you now more than ever.
We few, we happy few
We band of brothers and sisters
For whom today that sheds their tears with me
Shall be my brother and sister
That fought with us upon this summer's day
Once more, unto the breach, dear friends, once more
smokingpistol
Ghost of Sparta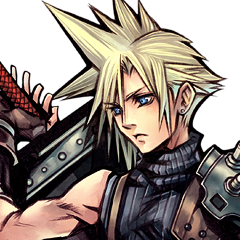 Registered: 11/12/2010
Offline
9504 posts
Re: What the...oh...right...summer.
Jul 21, 2013
---

smokingpistol wrote:
That was not the message I meant to type. This isnt my phone and that wasnt a text :/

---
Are...are you trying to Jedi mind trick me?
Re: What the...oh...right...summer.
[ Edited ]
Jul 21, 2013
Welcome back to PS Home Katcall and yes, there are still a lot of nice users on Home, so definitely don't give up and think that things are hopeless.
Maybe stick on these forums and you will have the chance of meeting such users more often. I'm happy to hear you met a new friend and hope you meet many more, take care for now.
Re: What the...oh...right...summer.
Jul 21, 2013
Does this mean I should stop collecting first-borns for the Solstice sacrifice?
I don't budlist-add on forums, and blank PSN requests get ignored!
Missing Rewards
-over a year old, still never fixed! 3-4 months worth of items still MIA.
Re: What the...oh...right...summer.
Jul 21, 2013
Re: What the...oh...right...summer.
Jul 21, 2013
---

Joe_Delta wrote:


Im counting the days kat. Im looking forward to all the big bad fams reduced down to a few guys over 20 who have nothing else better to do with there lifes lol.

---
"Winter is coming."
Welcoming Committee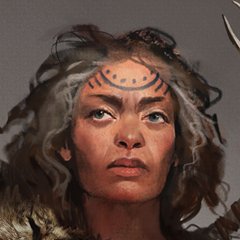 Registered: 06/15/2011
Offline
6526 posts
Re: What the...oh...right...summer.
Jul 21, 2013
Drivers Education and Etiquette Classes should be mandatory requirements taught and practiced through out all our Junior and High School Years.
=+=Irresponsible kids are raised by irresponsible parents who were once irresponsible kids themselves.The vicious cycle continues.=+=
[/IMG]