Reply
Topic Options
Mark Topic as New

Mark Topic as Read

Float this Topic for Current User

Bookmark

Subscribe
Highlighted
44 replies 738 views Edited Nov 9, 2013
I found myself in a point in my life where I thought I was worthless. I was in an abusive relationship, and I was convinced I wasn't worth anything. I was trapped, not allowed to go out, have friends, or socialize in any way.
And then I found you. I found Home. You probably don't remember me, but you saved my life. You all did. You gave me strength to leave. I almost forgot I could. It took a while, but I escaped! I can dance again, and I dance with you all in my heart.
I love you all so much. Thank you for giving me back my life.
Re: What Home did for Me
[ Edited ]
Nov 9, 2013
Home found me when I was at rock bottom.
It's fascinating really. These sorts of platforms are a haven for those in despair in some way or another.

We have them to thank for helping us not lose the will to keep going, but we also have them to thank for an increasing number of people we wish would stop
Keyblade Wielder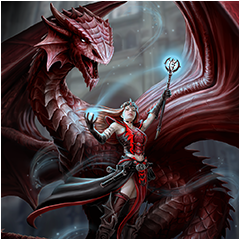 Registered: 04/07/2009
Offline
5755 posts
Nov 9, 2013
---

StephieRawks wrote:


I don't know you very well (although I do remember you from back in the day) but you are priceless anyway! I'm sorry someone made you feel otherwise, but they were so wrong. Getting out of a situation like that isn't easy; I'm glad you were able to find the strength to leave. *Big hugs*

---
Thanks. I'm still scared a bit, but I've got this. I know I do, and my cat with the fuzzy butt knows I got it too.
Nov 9, 2013
We have had several Homesters share their stories here. Stories that are inspirational and heartwarming. We have users who have had, or currently have, real life limitations due to emotional, physical or even geographical barriers and more. Home allows these fine folk to get up and go, in a sense. Through Home, they can experience walking, running, dancing, gambling and interacting with people from all walks of life. In Home they/we can be "normal".
And that's a very important reason why Home should continue onto the PlayStation 4. To keep all of us together as a PlayStation community, whether we have the above limitations or not.
The way you play the game is the way you live your life.


Shinra Executive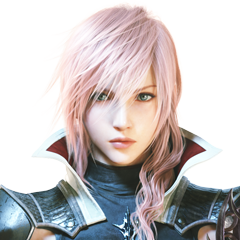 Registered: 05/22/2009
Offline
29271 posts
Re: What Home did for Me
[ Edited ]
Nov 9, 2013
Kat : God Bless you, Sweetie.
What has Home done for me ?
Allowed me to meet you, Kat, and fine people like Stephie, Conrad, Joanna, and so many more.
For this, I am grateful, and happy.
Kat and Mya keep me laughing; Stephie keeps me donating to a wonderful cause, Conrad keeps me in line, and Joanna keeps me fashionable.
Win - WIn

Nov 9, 2013
---

Conrad_Max wrote:
(a bunch of cool stuff)


---
Home better be on the PS4. It's really a great thing.
I know...you look at it and think it's just people talking...but that's the point! We're talking.
In Home, I am a real person. I belong to only myself. I am pure and I don't hurt. I am strong, and some people actually think I'm funny and smart. I functioned and I needed to be with others that also functioned.
Nov 9, 2013
While I haven't known you well, but it's great that you survived your abusive relationship and made your grand return, KatCall75. You will always have a home in PlayStation Home, and we're all here if you need anything.
Playstation Telephone Hours:
Monday-Friday 8:00am-8:00pm PST (Closed on Saturdays & Sundays)
Customer Service
- 1-800-345-7669
Account and Billing Support
- 1-877-971-7669
Sony Rewards
- 1-888-715-7669