Reply
Topic Options
Mark Topic as New

Mark Topic as Read

Float this Topic for Current User

Bookmark

Subscribe
Highlighted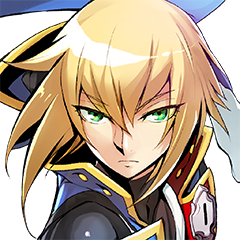 Offline
Re: Western Frontier Discussion Thread
Re: Western Frontier Discussion Thread
The one thing I think that will eventually be a problem is Stagecoach Racing. Right now everyone is using the default set up, which is fair to all. However, as time goes by, people who are really into this will purchase upgrades and will totally have an advantage over most users.
Seeing how the game is just join and play, you'd have no idea about others setup. All carts being equal, the game comes down to skill, which is fine, but if you join a race where a player has any upgrade, then your chances of coming in first become slim to none. I think it should be set up like Sodium 2, with classes of carts, so that the playing field is fair across the board.
Overall, I like that the games (sans Blackjack) are based on skill rather than luck as most of the games were in the casino. I really like Liars Dice, but it needs improving. Just like Poker, you want to join a full table for higher pay outs.
As it is now, the game will start with just two players. They need to add "Waiting for players" sign to the tables and have the ability to start or wait for more players, like it is with the poker tables.
Overall, it's a very nice space. It's well done and I appreciate the time and effort put into it and it's a nice addition to Home. With that being said, like most, I feel the space has to many shortcomings to really make it an enjoyable experience to invest the time and "money" that I was willing to do....
Re: Western Frontier Discussion Thread
[ Edited ]
I went ahead and did the math last night while telling a friend about the stupidity of this place. In order to buy one of the LMOs at 2300-2450 directly, you would literally need to spend $200.00 buying the 80,000 gold packs 10 times.

Of course, you could spend less money by doing a "trade conversion" with sanity, panning for gold and then trying to get trade tokens out of games, scraping up that painfully tiny amount each day after hours of work, and maybe in about 6-8 months, or longer, you can have that nice buffalo.

It's like they really wanted you to live the miserable life of an old prospector, suffering and toiling for a measly few flakes of gold each day before your poor old body needs rest.

Then you take your meager earnings to the greedy saloon and blow it all on the chance to win a few shiny silver tokens which somehow out-value gold almost 100 to 1.

Finally, a year later when you have managed to scrape up enough of these "tokens", you drag your ragged body to the store, only to find out that when you want to buy clothes or a mount, the fat corrupt mayor will not allow you to buy them directly, instead forcing you to go through a ludicrous system in which you must trade with other townsfolk, for no reason than other for his sick amusement.
This is of course entirely reliant on other townsfolk going through the same hell you just went through and wanting to trade at the same time.

Well thankfully there are greener pastures in PS Home, and most folk have just moved on to them instead of wasting there time and money here.
Re: Western Frontier Discussion Thread
Offline
Re: Western Frontier Discussion Thread
Re: Western Frontier Discussion Thread
I like this space but I agree it is way too problematic. So many times when I try to go there thing happen like I freeze during the loading screen, or it just loads but doesn't actually take me there. This space is very ambitious, but I just wish digital liesure would fix this problem more quickly.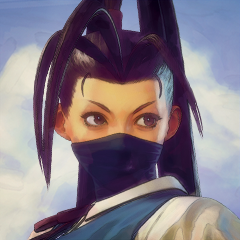 Offline
Re: Western Frontier Discussion Thread
I'm not sure if anyone else is having the same problem as I am having. But when I go into the trading post and after selecting the option to convert gold into tokens, it shows me what to do and including the weight picture diagram with gold on one side and token on the other side and below it is prompting me to use my d-pad. Which seems right so far but when I hit ether left or right on my d-pad, it isn't increasing or decreasing the amount that I want to convert.
ArlingtonAvenger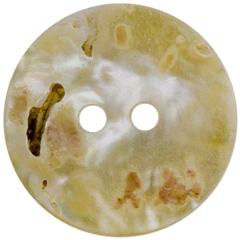 Offline
Re: Western Frontier Discussion Thread
I've explored the Western Frontier space a bit, and there are still a couple of things I can't figure out. Can anyone help with the following?:
Mining: There is supposed to be some sort of feature where the prospectors at the entrance of the mining area place you on a mining "team" where you compete against the opposing team for bonus gold (there's also a reward if your team wins). However, every time I enter the area, the prospectors tell me they can't place me on a team because there are less than five minutes in the current round. They also state that I will automatically be placed on a team once the next round starts. However, I've waited around a lot longer than five minutes, and the next round never seems to begin. Has anyone gotten this feature to work?
Liar's Dice: I actually won a round of this game without having any idea of what the rules were! Seriously, though, the written instructions for this game do not seem to be complete. They explain that you lose a dice if you erroneously make a "spot on" call or if someone else makes a correct "spot on" call. Does it work the same way for erroneous or correct "bluff" calls? Is there any particular penalty for someone correctly calling your bid a bluff? Is there any advantage to having your bid be correct? Also, what on earth do the rules mean when they state that 1s are used as wild values?
Trading Post: I still don't grasp the basics of how this is supposed to work. I get that you need tokens to make a trade, but what are you trading in exchange for the item(s) you receive? Are you trading "rewards" you have already earned in Western Frontier through other means in exchange for "rewards" that other people have earned? Are the Western Frontier "rewards" earned for various tasks (e.g., reaching Tier 5 in Mining) different for each person or something?
Any clarification on the issues described above would be appreciated.
Re: Western Frontier Discussion Thread
I have no idea how to play Liar's Dice but I tried anyway against a gal. Got YOU LOSE messages pop ups every time.
Finally out of frustration I said "I feel insulted" to which she laughed. Enough was enough and I quit wishing her well and received a nice reply back. It was an interesting experience. Maybe someday I'll learn the rules.
At least I did fulfill the final quest.
In memory of Jody Westover and all those who fight or have fought cancer