Reply
Topic Options
Mark Topic as New

Mark Topic as Read

Float this Topic for Current User

Bookmark

Subscribe
Highlighted
We Love Home, Glasswalls.
150 replies 1672 views Edited Jan 19, 2013
Hi everybody I am a regular Home user and forum lurkerer lol, I know alot of you guys from in Home, so hi guys =)
Anywayyy, down to brass tacks lol: This is an open message to Glasswalls, the rest of the NA Home Team, and the community at large.
I never felt the need to post before, because between this forum and all of my lovely friends on home, I get all the answers and help I need with the many things in home that are unexplained or lacking clear directions. I've also been known to lend a helping hand at times for people if they need it.
This really is an amazing community, teeming with love and support. There are some very special people who are willing to lend a helping hand in lieu of a professional, reliable, and punctual management team.
There was a time a few years back when getting ANY response from ANYONE affiliated with Sony was nothing short of a miracle. But Home has grown wings, and NA has become a cash cow.
Some of this has been blown out of proportion, but many of these unhappy voices crying out have been with Home since the beginning. They brought your platform out of the womb.
The people on the forum do not trust the NA Home Team, and it is not because they are being unreasonable, or don't want to -- it is from experience. They are not ungrateful – they love Home, they love the platform, and they want it to succeed.
This distrust has been earned.
You may feel you know what is best for your customers. You might feel our complaints are unreasonable. Fine. But we are putting food in your mouth.
You might feel you don't need to make any updates that won't directly increase your bottom line. Eventually you won't be able to laugh to yourself as you do what you wish and ignore our comments, after all, people are still continuously buying crap regardless, right? Right?
No, I'm not threatening to leave. I'm not threatening to boycott. I'm not threatening. I love Home. I love to decorate. I love to dress up. I love my friends. Home is something special and unique, unlike anything else that has ever been done.
If you want the community's respect, please be worthy of respect. Listen. Answer questions. Please don't dismiss concerns with blanket statements and go into hiding while we frustratingly wax worst case scenarios.
We will not stop voicing our opinions. We will not go away, but the truth is one man on the inside can do far more damage than 5,000 screaming on a forum.
Glasswalls: The community needs you more than ever, and if you want Home to continue growing, you will also need our support. You don't have to agree with everything something does to love it -- and we are voicing our concerns first and foremost because we love Home!!!
Our symbiotic relationship has made Home a living, breathing organism sprawling with life. The community needs a beacon of hope. Please, be what we desperately need you to be right now. Thank you.
Shinra Executive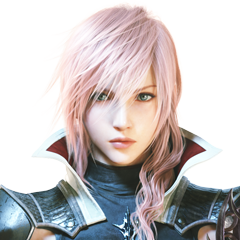 Registered: 05/22/2009
Offline
29271 posts
Re: We Love Home, Glasswalls.
[ Edited ]
Jan 19, 2013
That is one heck of a first post! Wow!
Welcome to the active forum community! Your kitchen may be closed but I want whatever it is you're cooking!
Re: We Love Home, Glasswalls.
Jan 19, 2013
Welcome to PsHome forum active member community.
Awesome 1st post!
Freedom is not the power to say no.
Real freedom is the power to say yes.
6EQUJ5 Do you copy?
co-founder
The Black Hat Squad/Black Hat Squadron/Novus Black Hats
Novus international elite force
Black Hats website
Black Hats on Facebook
BigMak43
I Only Post Everything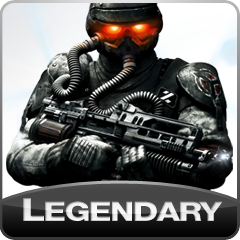 Registered: 06/18/2009
Offline
841 posts
Re: We Love Home, Glasswalls.
Jan 19, 2013
Awesome post OP.
"The distrust has been earned." So very true. With me it was restricting targeting in the guise of helping out 2 idiots that had a hard time targeting a chair in their apartment. Right. The real purpose was to eliminate a form of glitching, harmless glitching at that. Proper targeting is still effected and nothing has been done to improve it.
Now our save files are going to be stored on Sony's servers, which they say "should increase performance". If increasing performance were the actual reason for doing this, there'd be no "should" about it. I've never witnessed a train wreck, but I suspect I will this coming Wednesday. I'm also not looking forward to whatever other sneaky crap they have planned for us that we are unaware of right now.
I don't trust these guys as far as I could throw them.
Dean
Re: We Love Home, Glasswalls.
Jan 19, 2013
Excellent post kitchen, you summed things up so very well and stated what I think should be obvious to all, but unfortunately doesn't seem to be.
It really comes down to the fact that people complain because they care. Certainly some of the complaints are petty, but overall, most are genuine cause for concern. It's shameful when good people become so disillusioned with this place that they take their leave simply because no one will answer a question or address a concern.
It's been suggested that some of us who "keep banging our heads against the wall" in a futile attempt to change things really have only two choices. Namely, we can accept the way things are and just deal with it, or, we can take our leave. I don't believe that. There's always going to be dissent, disagreement and debate...I'm thankful for that.
LeeStone71
I Only Post Everything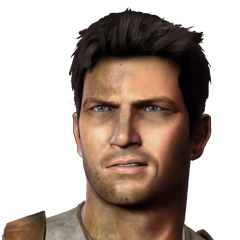 Registered: 04/16/2011
Offline
1011 posts