Reply
Topic Options
Mark Topic as New

Mark Topic as Read

Float this Topic for Current User

Bookmark

Subscribe
Highlighted
Re: WARNING - do NOT delete your Home files.
This was my warning about this on 2/12;
"Just food for thought I use several different cloud services. What I upload is not always the same when I download it back. And there just simple files never mind this. So in a word cloud is not ready for prime time. Cloud with these clowns will be a disaster of epic proportions. Just to be fair in the beginning it most likely will work OK. But as time goes by then the fun will truly begin. Because lost packets will get bigger and bigger everyday. Millions of accounts getting all mixed up together. Until your not getting anything back as it's supposed to be. So you know once this is done there's no going back."
Like I said then I told you all so...
AlphaZone4.com
|
Home Item Database
Schlachlen-Haus fünf ................................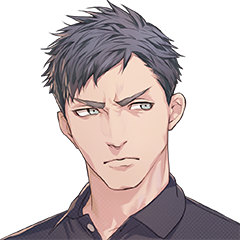 Offline
Re: WARNING - do NOT delete your Home files.
---

Mermaid-KT wrote:


If anyone was in any doubt or considering deleting their Home files as they were no longer required as everything is now on the Sony servers, I highly suggest you leave them where they are. I had a disconnection error and when I tried to sign back into Home it made me upload all my files again. I tried the normal things, but couldnt avoid uploading them again.

Because I kept them, all my apartments were as previous (apart from the changes I made since the 1.75 update), and so were my avatar settings. I thought the damage was going to be quite significant, but I actually benefited slightly out of this as well, so I was very lucky it wasnt all bad, but I would hate for anyone to unecessarily lose alot of hard work that they may have put in decorating.

For ingame things, like tropical points, Edo points etc, this is what happened to me...

Tropical Points - All reverted back to pre 1.75 settings (I lost 2000 points that I had accumulated since the update)

Demon Points - Mine were NOT lost (I was very relieved. I've been battling with a sword all this time trying to get the bikini and am almost there and thought I was about to lose all my points)

Soul Points - All lost and reverted back to pre 1.75 update (not too concerned, cant doing anything with them just yet)

Ryo - All lost and reverted back to pre 1.75 update (this fell in my favor, I had just under 9,700 as saving for the 9,900 teapot, bought that and other things and had about 1,000 left. Thanks to the disconnect I'm back up yo 9,700).

PeakVox Labs - Much to my suprise all my ingredients, and ones I had cooking, were still there.

All bought and won items were not lost.

As you can see, I lucked out quite a lot, and it could have been far worse, but I was pleased I hadnt deleted any Home files so mainly all my decor in my apartments was not lost (fortunately the changes I had made were minimal). It does concern me thought that this will happen again, and further down the road when many of us have made more changes, and decorated new apartments, we will very likely lose all of our work.

The moral of the story though, for anyone in doubt about keeping the files, please dont delete them. If it happened to me, it could happen to you.

---
Was planning on to delete them, kind of glad I didn't. Now that it messes up your points earned, I will keep them anyways.
LunarEmerald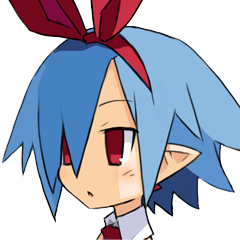 Offline
Re: WARNING - do NOT delete your Home files.
Deleted my cache early this morning because I kept getting stuck on loading screens.
No problems so far. Didn't have to reupload my stuff, all my scores are intact. Nothing was lost as far as I see.
Re: WARNING - do NOT delete your Home files.
The error I had had nothing to do with clearing the cache, it was a disconnection followed by an error making me upload my pre 1.75 files again.
The warning is just to advise anyone to not delete their old files, as if I had deleted them my Ryo, Tropical Points, Pickories etc would have all gone to zero, along with losing all my avatar and apartment decor layouts. I would hate for that to happen to anyone
Re: WARNING - do NOT delete your Home files.
i backed up my data on memory stick, then i deleted home and ALL game data cause had lots of trouble with wardrobe saving. anyway after deleting and reinstall i booted up without any problems. all my games saves in edo still the same, didnt loose anything also my wardrobe saves are saved as i left them. i suggested this to a few people. some has gotten it to work and some havent.