Reply
Topic Options
Mark Topic as New

Mark Topic as Read

Float this Topic to the Top

Bookmark

Subscribe
Highlighted
VG High Score: Glitch or Am I Awesome?
14 replies 4 views Edited Mar 7, 2010
My friend MrDiamond was kind enough to invite me over to his Villain's Lair tonight so I could play Village Griefer. I wanted to kill off enough villagers to earn that gorgeous diamond freebie (I'm a girl, what can say? I wanted that diamond!) I'd never played the game before, so I was nervous about taking a long time to get used to the controls, possibly taking so long that I'd waste poor Mr D's time.
Well. I didn't waste his time. But I did accidentally take over the top spot of his High Score board. After only playing the game five times.
Oops.
And I still have no clue how I did it exactly. Check it out.
That's right, 3,172 kills. And the weirdest part was, that's not what the final score was when I was still in the game. I swear on my life, that when the game ended, it was over 5000. I don't know how it arrived at 3172, but still, pretty dang impressive, eh?
I still don't know exactly what I did. Literally, just before the volcano went off, I was disappointed in myself, because I'd only gotten 210 kills. Then the lava started flowing and literally, all hell broke loose. People and houses started racking up at insane speeds, ultimately totalling well over 5000. But I didn't get credit for that.
Not that I'm complaining, though!! I'm just left to wonder, was it a glitch, or am I just that freaking awesome? Hehe.
The only thing I can think of that I might have done to actually deserve this, is that I did have a huge number of villagers out in the open when the volano went off. I was hitting as many of those enticement thingies as I possibly could!
So, is it a glitch or am I totally freaking awesome? Hehe. I'd love to know either way, cause I'm sure the developers would like to know if there's a glitch in the game.
And of course, I'd like to know if I'm really totally freaking awesome!
What about you? What's your high score? And remember, pics or it didn't happen!
Huge thanks to Mr D for letting me borrow his villain's lair! Sorry again about taking away the top spot on your leaderboard... I didn't mean to!
I got my diamond, though! YAY, sparklies!!! :-D
Hekseville Citizen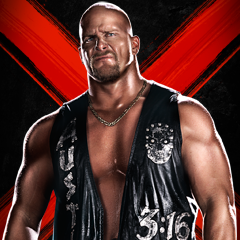 Registered: 02/15/2010
Offline
356 posts
Re: VG High Score: Glitch or Am I Awesome?
Mar 7, 2010
!!!!!!!!!!!
My highest is like 897
Re: VG High Score: Glitch or Am I Awesome?
Mar 7, 2010
If you are reporting a glitch, shouldn't this be posted in thePlayStation®Home Support forum? Or PlayStation Home, Us & You which seems to have become the official support thread of this forum?
I could be wrong, so please forgive me if I am. But that is where I would report technical errors. Unless, of course, you're not reporting. Sorry. I babble when I'm confused...
Of course you could be awesome, which makes this forum the right place to post.
The way you play the game is the way you live your life.


KZEL33T
I Only Post Everything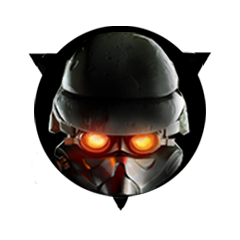 Registered: 08/18/2005
Offline
1135 posts
Re: VG High Score: Glitch or Am I Awesome?
Mar 7, 2010
It aint no Glitch girl , u rocked that joint - so congrats
The mission of People's Home Initiative is to provide and support committed, confident and caring volunteers who through community relations, leadership and a standard of excellence help to achieve a more unified and productive voice for the Home community and to make Home a better more enjoyable experience for all.
Uncharted Territory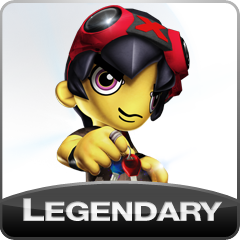 Registered: 07/23/2009
Offline
1549 posts
Re: VG High Score: Glitch or Am I Awesome?
Mar 7, 2010
SE7EN_1969
Hekseville Citizen
Registered: 06/19/2006
Offline
323 posts
Re: VG High Score: Glitch or Am I Awesome?
Mar 7, 2010
Wow, you nailed it.
I see a future in the Evil Villain business for you. I hope you are practicing your maniacal laugh.
Great job Heather!!