Reply
Topic Options
Mark Topic as New

Mark Topic as Read

Float this Topic to the Top

Bookmark

Subscribe
Highlighted
Ultimate Aquarium Community Question
[ Edited ]
23 replies 553 views Edited Feb 1, 2013
Hey everyone!
As always, we keep an eye on the forums here, and we're always interested in hearing what all of you have to say. We've noticed some people mentioning that their Ultimate Aquarium doesn't load fish, or it's feezing their space. We've looked into the issue, and it turns out that we're really pushing Home's memory limits with this item. Now there are two solutions that will solve this problem:
1. We increase the amount of furniture blocks to accomodate the massive amount of memory that the tank needs to function. We're looking at probably increasing from 33 to 40 slots

OR
2. We decrease the amount of fish that the Ultimate Aquarium can hold. Right now it can hold 100, we're looking to drop it down to about 75.
We want to know what you guys would prefer?
Follow us: http://twitter.com/digitalleisure ------- Like us: https://www.facebook.com/DigitalLeisure
Shinra Executive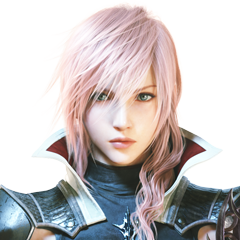 Registered: 05/22/2009
Offline
29271 posts
Re: Ultimate Aquarium Community Question
Feb 1, 2013
It might help if you explained how many fish it holds now and how much you'll have to reduce it. It would also be good to know how many additional item slots you are talking about.
Re: Ultimate Aquarium Community Question
[ Edited ]
Feb 1, 2013
I have the Ultimate aquarium. I can't use it in smaller spaces such as the Harbour unless I take out all or most furniture.
The Ultimate aquarium works well in the Holllywood Hills and Crystal Mansion spaces which are both very large in size.
I much prefer you lower the amount of fishes from the present 100 limit to 75. Increasing memory slots is not acceptable to me.
I forget what it's called but the biggest decorative item when at full size has a leaf sticking out one side of the aquarium so I use the smaller middle size. A little disappointed but it's not a big deal.
On my aquarium the fishes haven't disappeared to me.
Thanks for asking.
In memory of Jody Westover and all those who fight or have fought cancer
Re: Ultimate Aquarium Community Question
Feb 1, 2013
Today's tip of the week mentioned there is also a unique fish limit and a total fish limit (where you can place more of the same species once you reach the max unique limit). Would the unique fish limit be substantially lower than 75? I'm not sure what it is now, but I would eventually like to have 1 of every fish type available (I counted there being 48 types of fish as of now), if possible.
I would be up for it requiring 40 slots if it also meant that you guys could make it have slightly more horizontal depth so that the coral columns and tree stump could be rotated, and not have portions sticking outside of the glass.
Re: Ultimate Aquarium Community Question
Feb 1, 2013
I plan on getting the ultimate aquarium soon. I would rather have less fish than more furniture slots. If its upped to 40 slots theres a good chance I won't be getting it. Making it 40 slots could deter people from buying it in the future.
Uncharted Territory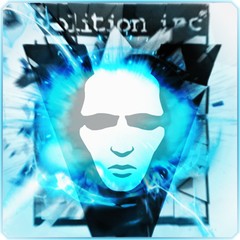 Registered: 04/17/2011
Offline
1157 posts
Re: Ultimate Aquarium Community Question
Feb 1, 2013
3. Personally contact the owners of this tank. Ask them which option they prefer. Mail a cashier's check for $20 to anyone who is dissatisfied with this item.
I've yet to meet one owner who is happy with his Ultimate Aquarium. I heard about the overflow bug last night which resulted in a friend's fish being reset. Just wow...
Btw, you guys should really work on your documentation for the fish tanks as well as your casino games. You could contract a freelance tech writer for peanuts. There are a lot of details which aren't covered, and the average Home user never bothers with this forum.
Re: Ultimate Aquarium Community Question
Feb 1, 2013
Re: Ultimate Aquarium Community Question
Feb 1, 2013
---

Slick1JayJ wrote:


I have the Ultimate Aquarium. Decrease the amount of fish. Also when we shrink the tank in size fix it, so it gives that room back to the user. It irks me when I place the tank, shrink it, & it has the same amount of space taken up in the apartment when it was large size.

---
We cannot change the collision size right now, Home does not allow us to do this. We are waiting for a future update from Sony to allow this capability. We will update this as soon as we can.
Follow us: http://twitter.com/digitalleisure ------- Like us: https://www.facebook.com/DigitalLeisure
Lombax Warrior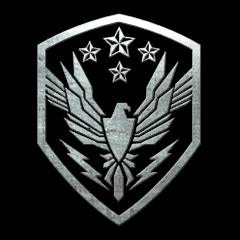 Registered: 01/06/2009
Offline
112 posts