Reply
Topic Options
Mark Topic as New

Mark Topic as Read

Float this Topic for Current User

Bookmark

Subscribe
Highlighted
Re: Tribute/ Goodbye Glasswalls
[ Edited ]
I. like everyone in the Home Community want to thank Glasswalls for everything he did and I was honored to get a chance to meet him in person back at Comic Con in 2011. Making my way through the crowd to the Playstation booth and over in the corner was a pink haired guy that without any doubt I knew was GW. While there were multiple screens for all the demos Sony was showing off, there was Glasswalls with just one screen on Home and willing to show it to anyone who wanted to know what it was.
Obviously being a Home member since day 1, I knew all about Home and knew of Glasswalls through the forums but it was the 2-plus hour conversation we had talking about everything from the PSN Hacking of 2011 to the upcoming changes to Home which turned out to be the Hub, Pier Park, etc. He was very passionate about Home and loved to see the passion of the community that shared the same feelings for Home as he did. While he wasn't able to tell me everything I asked him for obvious reasons, he remained professional and accommodating towards me in every way and I thank him for that along with his hard work to provide for the community - I am eternally grateful to him.
I will wrapped this up with a cute story for our encounter that seems fitting of a tribute to the impression he made on me and that was when I saw the picture of the shark hat, he had in his office I had to ask if that was the inspiration for the shark hat in Home and it turned out to be the case. It was the first time I could say that the real world and the virtual world of Home were one in the same. So with that being said I will don my shark hat in a lasting tribute to everything Glasswalls aka Cade meant and did for the community and ask of those of you that have the shark hat to wear it proudly to paid honor to him as well.
THANK YOU GLASSWALLS! You will be missed - It was an honor to have met you and know you. Best of luck in your future endeavors!
FriarGirl
Re: Tribute/ Goodbye Glasswalls
More and more signs of Home's Upcoming Closing due to PS4!
More and more reason not to buy a PS4 if it ends Home!
And Sony oh we care about the fans, Sure ya do! If u did u leave our Home alone and move it later to PS4!
SHAME on SONY for making us HOMEless by Closing our PS HOME!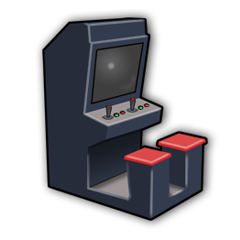 Offline
Re: Tribute/ Goodbye Glasswalls
Although I haven't spoke to him in a while, Glass was a cool guy. I'll never forget the time he helped me with a purchasing error that didn't allow me to get a piece of the costume bundle I purchased for Contra. He helped me bridge the gap between Customer Service and Home to help me get what I rightfully paid for. I met him quite a few times, once at the Star Wars Cantina for a developer event, another time when we had our first E3 in Home and once more at the now defunct Conspiracy space. Although I didn't get to talk to him as much as most of you have, when I did, I found him to be a very professional and open minded individual. He also responded to a lot of posts I made on the Blog back in the day. I understand that a lot must remain unsaid due to professional reasons but I must say, he was a cool dude in my book. I hope he is extremely successful at his next job and I hope it leads him to a prosperous future. The Glass I knew was a class act. Good luck sir. You will be missed.
Re: Tribute/ Goodbye Glasswalls
[ Edited ]
---

rramsdell wrote:


Huge party @ my club, in his honor. Party time! Kicking it here!!!

---
Hello everyone! It's me, Cade, AKA GlassWalls on my personal account. Yes, I've lived a double life all these years, but this explains why poor Glass only had a handful of trophies, hahaha...
Wow, I am so overwhelmed from your sweet posts, sharing little tidbits of history here and there, plus all the kind wishes. I've been trying to read through the tons of posts, and I'm still not quite done yet!
First off—it's been such a pleasure having had this opportunity to work with and for you all these years (almost half a decade!). I've seen Home grow up right before my eyes, from a humble beginning in the closed beta days through many platform updates and even more content updates, it's become this vast, rich world, full of the most amazing people, content and games. There really is no other place like Home.
I dug up my original blog icon to share if anyone wants to see it blown up:
If you have any more pics or video, please continue to share those here as I really love seeing them too. It's amazing the content that is readily available to us these days. Also, if anyone can find the original link, my favorite tune that reminds me of Home is the original trailer for it.
As for my silence over the past week, the timing of me leaving was not ideal (pre-E3 and all), but do know this—it has nothing to do with PS4, PS Home or PS3 concerns at all. It's just ill-timed, and you'll have to trust me on that. My last special act was posting this year's Virtual E3 booth announcement, and talk about a high note to go out on! I hope you all have jumped into the booth and had a great time. The production team really knocked it out of the park this year, and it shows. It's really a special year for PlayStation.
Meanwhile, if anyone does throw any fun parties, I fully expect pink hair to be rocked and bunny ears if you got 'em! PICS OR IT DIDN'T HAPPEN (please share them in here!).
Finally, if you want to keep up on my new adventures, I have a few public accounts you can check out:
Ok, that's about it! I'll keep an eye on ya, though not in any official capacity anymore. Please continue to be good to each other, and thank you for having been with me on this journey. It's been a very special part of my life, and I am so grateful to have been here. This community and it's overall unique "personality," if you will, is a very vibrant and special one that I'm proud to have helped manage all these years. You guys are the best one out there, so supportive and helpful, playful and creative. And you can always kick my butt in any game I've ever played, srsly!.
But I'm always going to keep playing with you anyway.
I've had such a great time with you and with PlayStation. I am not good with goodbyes, so let's just say it's more of a, "See you later!" as I'll pop into Home from time to time.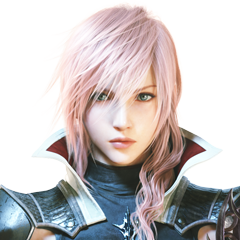 Offline
Offline
Re: Tribute/ Goodbye Glasswalls
[ Edited ]
I was at a few events and he always looked like the rest of the crowd and never made you feel any different. I have him on my Twitter follow list and have interacted in that venue in humorous ways. My humor can sometimes be dry but it is to bring out the wet humor of others to mingle it and create a funny line...
I will miss him in Home going forward and looking forward for it when my PS4 comes Home to my man cave...
Best wishes for your future it looks brigher every day, at least in Southern Californian Summer. LoL
Re: Tribute/ Goodbye Glasswalls
The show must go on. I have been on home since the beginning, and have met tons of people on home. Everyone that ever been on home and help change home to what it was will understand, if you truely love something and care about helping it evlove is more important than a simple paycheck. I have got to talk to people like Cade: aka Glasswalls, or even jersquallllike once or twice. I can see that Cade was a person who really enjoyed what he did and cared about the community.
The show must go on the song by queen seem fitting and is all I can say about Glasswall, time never stops we can't change the past all we can do is continue with his legacy, even if he is no longer a part of home. There are tears in my eyes as i write this, it's hard to imagine what the future will hold for us, but as long as we move forward and continue to evlove as a community is all that we can do for Cade aka Glasswall and other like him who have impacted home like no other.
Farewell Glasswall no matter what you choose to do with the rest of your life know that you will alway have a place here you have impacted a lot of people and we will miss you.