Reply
Topic Options
Mark Topic as New

Mark Topic as Read

Float this Topic for Current User

Bookmark

Subscribe
Highlighted
Tribute/Glasswalls -Cade replies #166
[ Edited ]
240 replies 3229 views Edited Jun 15, 2013
All good things..
June 5th, 2013, was GlassWalls' last day as a Digital Platforms Community Manager.
It was 5:05 PM on a Wednesday afternoon when my phone rang. Checked the caller ID: it was GlassWalls. Which isn't too surprising, because he would call me from time to time and we would sometimes talk while he drove home. After some chitchat, he mentioned, "I no longer work at Sony."
There was nothing negative about the discussion, nor was any sensitive information shared. It may be hard for us to understand on the outside, because the community manager becomes the "face" of the product to a lot of consumers, but we have to remember that it ultimately *is* a job, and people do change jobs. He was very clear that everything was good, and we talked about his future plans -- which, naturally, included traveling! That part was not a surprise; if you've kept up with the "Where in the world is GlassWalls adventures'' over the years, then you know that he gets around more than Carmen Sandiego.
I want to take this time here now with all of you to focus not on his first day or his last day with Sony, but more importantly the in-between times. The fun times.
As the lead moderator for Home, his reputation grew amongst the community, as he often roamed many Home spaces and became more than just a 'mod.' This guy was very well-liked: friendly and kind, yet always taking his responsibility as a moderator seriously. He was often called Angel, Glass or GW -- which, by the way, he didn't care for "GW," but you didn't know that, and he was classy enough to simply let it slide.
He must have heard his calling, because he was already community building -- which was his specialty -- specifically directed toward fostering the Home community. As time went on, he became a Home Community Manager and could be seen posting in the Home forums; from there it was not much longer until he took over the Home Community Volunteer program. He made sure HCVs had a fundamental vision: community first, but with the constant perspective of having fun and enjoying ourselves as well.
GlassWalls brought a spirit of life into the HCV program for those in the first wave selected, and for the many that followed. He spent many days and nights designing events and collaborating with HCVs to help them bring community events to the Home users. Do you recall a public event in the theater, or the old Central Plaza? Maybe a flash mob or some other Home function? GlassWalls made sure that these went as smoothly as possible. And when those events didn't run smoothly, those were learning experiences and tools for future events. When guests would come to visit Home, he made sure everything was ready for the events that followed. We have had some pretty great guests and events in Home and some of us had a chance to see how much work went into these events. From the top Sony brass down to the Home Community Volunteers, Cade was always the guy in the middle who made sure it went right as rain.
Being around GlassWalls gave others a sense of belonging, and that was contagious for me. Being yourself and being authentic is a must when communicating with the community. He had a way about him that you inherently trusted, because you knew that what you saw was what you got. He was like family.
GlassWalls had the ability to organize people in what others would consider a hostile environment: to bring together others -- often from disparate and perhaps conflicting backgrounds -- not just to party, but to have a social experience. Working alongside him over the years, I can say that he did it right. It is a testimony to his superb people skills that a decentralized world like Home had a cohesive sense of community, and that is due in no small part to his work behind the scenes which few ever saw.
He had the pulse of the community as well. Always actively engaged in Home media sites. If you had a Home media site, you were read by GlassWalls. He was always on the lookout, checking tweets about Home, reading Home forum threads, watching Home videos on YouTube. Often our conversations bent towards him asking me If I had read articles on what he had seen or asking what I thought about a new item, estate or public area in Home. What I thought was just a conversation was actually consumer feedback; he used this ability to lead and direct other people while using social media to create and foster even more for the community.
For the longest time we only knew him as GlassWalls. It was at E3 that the Home community not only heard his voice but saw him in all his nervousness being interviewed about PlayStation Home. It was also a surprise to many that he had a name.
Cade. Cade Peterson.
Personally I could go on about all my Home stories with Cade, but this is his time. So you get one short story for now:
It's funny thinking back to Cade on the Home Theater stage, trying to answer as many questions as he could about The Tester, season one. The questions were suppose to be about The Tester, and the Home crowd had questions about *him.* Keep in mind that some not-so-nice questions filled the chat log, as this is PlayStation Home, after all, where not everyone plays nice. But he handled those with poise, and his professionalism got things back on track quickly. I should mention he was also the fastest typist I've ever seen!
Point being: he knew how to manage community very well. I also know I would have mucked it up something fierce in his place. It takes a unique skill set to be a community manager, particularly for a crowd as lovably ornery as Home!
I know that many, many times he went above and beyond to pull for all of you when it came to PlayStation Home. Those situations are like tears in a rainstorm: they happened, but you will never hear about them.
He loved the community and made countless friends in and around Home. The talks we had were always ninety-percent Home related. Talking community.There was nothing better to discuss. See, it was not just a job to him, because most times once your job day is done you do not continue to talk about it for the rest of the day. Cade did. And that says a lot about the man.
If you have followed Cade ''GlassWalls'' Peterson on Twitter you would know that he loves to travel. He will take some time to vacation soon -- of this I am sure -- and then the world is his map.
Please take the time to wish him well and maybe post some pictures of past GlassWalls memories or share a story. If you choose to, feel free to thank him for all the good times and fun memories. He will be checking in on the thread from time to time, and appreciates all the support over the years.
Please keep in mind two things:
1. Let's refrain from asking about his departure. You know as well as I do that people change jobs (particularly in the gaming industry), and no corporate entity ever comments on internal personnel changes. Please respect that and appreciate the privacy of both parties.
2. Cade no longer being with Sony should not cause speculation or rumors to surface regarding Home's future. This is one of the reasons why I'm creating this thread. There are legitimate questions and concerns about Home's future in the coming years, but let's please not read conspiracy theories and wild speculations about all of SCEA/SCEE/SCEJ/SCEAsia Home into a personnel change. Home's had community managers leave in the past, and rumors flew from north to south regarding their departure. Cade Peterson deserve a better send off than that. Not in this thread, please.
A community finds itself -- or finds itself lacking -- when tested. Home has given us a wonderful platform to enjoy over the years. It's up to us, now, to create the kind of community that we want to be a part of. If we wish to honor the memory of Cade's work, then it is up to us to continue to build the Home community. Let's not pay lip service to this; let's actually *do* it.
What's your favorite GlassWalls story? Share it here. Let's revel in the memories of good times past and keep our eyes pointed towards building Home's horizon.
Shinra Executive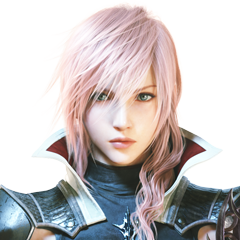 Registered: 05/22/2009
Offline
29271 posts
Re: Tribute/ Goodbye Glasswalls
Jun 14, 2013
Re: Tribute/ Goodbye Glasswalls
Jun 14, 2013
I'm afraid I don't have many stories to share other than he has in the past answered some of the questions I might have had about Home. While I might have questioned some of his judgement, he was a good sport.
You're right though, man. This mini community is now going through a real test. Cade's departure is just another trial we must face as we were hoping for answers from him which we will now never receive. Obviously, there won't be a replacement as such for Home but for the entire network in NA including Home. I hope that the replacement (if there is one) believes in open communication and in the mean time we should be gracious to someone who has bowed out gracefully.
Jersquall: Any new news on Home on PS4 yet?
Tempest_Fire: Due to a shifting landscape, PlayStation Home will cease publishing new content on November 12, 2014.
@conrad_max
Re: Tribute/ Goodbye Glasswalls
Jun 14, 2013
Am I right in assuing that your allusion to an important announcement a few days ago was regarding Cade parting ways with Sony and not actually news on the future of Home Jersquall?
Re: Tribute/ Goodbye Glasswalls
Jun 14, 2013
Wow...shocked..I wish you the best of luck in whatever comes next GlassWalls. You did an incredible job with PS Home and you will be missed.

Who Are the Playstation MVPs?
|
MVPs Terms and Conditions
|
PS Vita News
|
PS4 News
|
Follow me on Twitter
Legendary_Vicki
Keyblade Wielder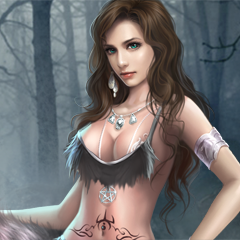 Registered: 05/30/2012
Offline
5457 posts
Re: Tribute/ Goodbye Glasswalls
Jun 14, 2013
Re: Tribute/ Goodbye Glasswalls
Jun 14, 2013
Wow! Was not expecting that, but I will say Good luck Glass!!
As per Jers request I'll share the only story I recall. A group of us poker players from EA were celebrating the VIP area in Club Fight Night and Rob (EA dev and pal of mine) introduced me to Glass. Wasnt much said but I recall feeling a real sense of community in those days, and thought it was pretty cool having the haed mod dancing with us in VIP.
Farewell Cade and thanks Jer.
Re: Tribute/ Goodbye Glasswalls
Jun 14, 2013
---

myalana wrote:


Am I right in assuing that your allusion to an important announcement a few days ago was regarding Cade parting ways with Sony and not actually news on the future of Home Jersquall?

---
Maybe his departure IS news about the future of Home
.....
Jersquall: Any new news on Home on PS4 yet?
Tempest_Fire: Due to a shifting landscape, PlayStation Home will cease publishing new content on November 12, 2014.
@conrad_max