Reply
Topic Options
Mark Topic as New

Mark Topic as Read

Float this Topic to the Top

Bookmark

Subscribe
Highlighted
Top Ten Things You Want To See In Home
141 replies 25 views Edited Jun 19, 2007
Here are the top ten things I want to see in home:

1. Different Home types for purchase
  
2. Different environmental backdrops. Nature: Mountains, lakes, trees Cities:
New York, Tokyo,Paris. Seasons: If it is winter make with the snow. Spring, give us some cherry
blossoms.

3. Games. Chess, Checkers, Board Games, Shuffle board, foozball (sp), those
old hockey games from when we were kids that used metal pieces to move around.
  
4. The ability to take pictures of our virtual pads and show them online to
our friends.
  
5. Furniture sets. Whether I want a Japanese style room all the way down to
the tatami mats, A retro 60's feel with beads, Or even some kick'n 80's checkered prints,
I want to customize the feel to my tastes.
  
6. In home radios or tvs that will play either music or video respectively
straight from our hard drives.
  
7. Pets. Whether it is a turtle in a bowl, a hamster in a cage, or a cat
sleeping on my virtual sofa. Give us another reason to come home.
  
8. In home only events. Movie Trailer premires or radio interviews, give us
another reason to go home.
  
9. Give us places to go. Virtual stores, carnivals, campgrounds, the
circus. Places that will intrigue us.
 
10. Let us walk around outside as well as inside. I live in the US and can not
readily climb Mt.Fuji, nor do I have the money to visit the giant red woods, but if you created
virtual outdoors that we could visit I don't know, I just think that would be really awesome.

What is your top ten (or five) things you want to see in Home?

Message Edited by Moobyghost on
06-19-2007
02:02 PM
Stripdshirt
Hekseville Citizen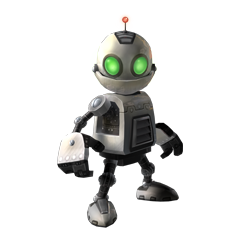 Registered: 12/07/2006
Offline
313 posts
I Only Post Everything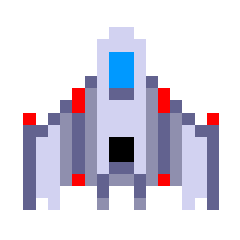 Registered: 12/05/2005
Offline
1416 posts
Re: Top Ten Things You Want To See In Home
Jun 19, 2007
1. Dynamic weather
2. Seasons (summer, fall, winter, spring)
3. Age appropriate regions with parental locks
4. Face mapping
5. Mass transit system
6. Proximity based voice chat
7. Access to PPV events on your apartment's tv (concerts, boxing etc.)
8. Ability to be a spectator to any online game
9. Tournaments with rewards to both participants and winners
10. Live radio
Re: Top Ten Things You Want To See In Home
Jun 19, 2007
Number one is my number 1, but the rest are in no particular order.
1. Seamless
I want to be able to go from my XMB to the home and into a game with friends in seconds, this is what home is for, so i want to see this feature working to the max...
2. Pets
I want to have a little doggy or especially a cat, with programable personalitys, so the pet is to your liking...
3. Jobs. Not actual jobs really, but something that allows me to rack up points so i may buy things with out having actual cash, make it difficult if you want, but somthing atleast.
4. Folding@Home + Home = Incorperate Folding into home so that i may be able to see my character sitting at a desk messing with science stuff, but my PS3 is actually folding, but this gives you something a little better to look at.
5. Home Only events, as stated above, i want special trailer to be released a full week (or anything) ahead of a full public release. Interview celebritys IN HOME, allow US to ask the celebrity questions, you know fun things like that....
6. FUN, and free mini games, that you can play with friends.
7. Super communication between Sony and Game devs about home. WOuldnt it be cool that while your on Resistance waiting for a clan match or battle, you and your team (who are waiting to battle next) are playing a nice game of pool and as soon as your ready to go, your automatically switched from Home and pool, to Resistance and battle with the friends you where playing pool with.
8. My likeness in home, with the new Eyetoy take a picture of me and use it in home, a 3d model of me, i have seen it done before in other games i know its possible, so why ot in home.
9. Eventually, i want whole citys in home places to vist, things to see, cars and boats and stuff.
10. Holiday themes, if its christmas i want to see home in a huge xmas party, free little gifts, people with christmas hats, if its easter i want bunnys every were.
11. Night time/seasons/outside i want to see nighttime, i want to see snow fall, i want snowball fights. things like that.
---
To those who say Home has long load times. It took Home 47 seconds to load Motorstorm into its online lobby with 11 other people in the party.
Do you Ubuntu, B!tch?
MY PSN is RITTERRAV ADD ME!
Sign the Remake FF7 Petition! Over 29,000 Signatures!
Click the first like link.
Re: Top Ten Things You Want To See In Home
Jun 19, 2007
Imagine if certain properties set up homes for themselves and then your avatar could go and visit them.
Batman: The Dark Knight comes out and you can visit a room from the Wayne mansion. A TV in the corner plays the trailer. Maybe framed comics or stills from the movie are hanging on the walls. It is all marketing, but it would be impressive, immersive marketing.
Re: Top Ten Things You Want To See In Home
Jun 19, 2007
1. Parkour
2. Customizable grass
3. Environmentally-friendly apartments
4. Power saving arcade machines
5. Dave Chappelle
6. Internet radio
7. A virtual Nintendo DS
8. The Grim Reaper
9. An apartment with a room number of 1408
10. Nintendogz
Treasure Hunter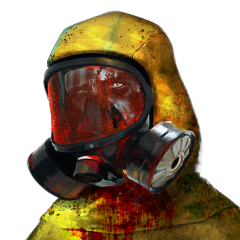 Registered: 06/21/2003
Offline
5676 posts
Re: Top Ten Things You Want To See In Home
Jun 19, 2007