Reply
Topic Options
Mark Topic as New

Mark Topic as Read

Float this Topic for Current User

Bookmark

Subscribe
Highlighted
The activity board at adventure district.
4 replies 299 views Edited Aug 9, 2012
Re: The activity board at adventure district.
Aug 9, 2012
lol 10 year old boy just got dumped and needs a new girlfreind, in other news, someone is giving out 5 $50 PSN cards for girls that send in naked pics
BEWARE OF THE SPEEDING WHITE SAUSAGE!!!!!
mercia comic here --> http://community.us.playstation.com/t5/PlayStation-Home-General/duty-to-the-spirit-mercia-comic/m-p/37428903/thread-id/1089731/highlight/false
I Only Post Everything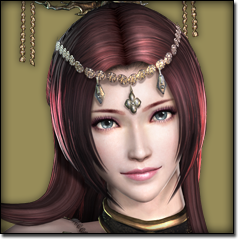 Registered: 01/08/2012
Offline
1115 posts
Re: The activity board at adventure district.
Aug 9, 2012
Heck yeah! If the Sony Moderation team can't or won't address the problem, then let us at least enjoy their lack of efforts. All the talk of "checked regularly," seems to amount to naught, with the current rumor being that the drive for profits is now hamstringing them from enforcing any or all of the rules...
Perhaps some attention on the more "newsworthy" miscreants will help. As the old saying goes, "Bad attention is better than no attention at all..."
Thank you Pyrodragon for that "on the scene" update. Coming up after the break, your local weather...
My POV: Enjoy YOUR Home experience, without forcing it on those around you.
RESPECT is FREE. You will get what you give.
Re: The activity board at adventure district.
Aug 9, 2012
Re: The activity board at adventure district.
[ Edited ]
Aug 9, 2012
I found what very well may be a better place to report or at least draw attention to the issues that continually plague home.
Have an idea to help improve the PlayStation experience ?
Its the PlayStation Blog in an almost hidden area
Comment Policy
We want to hear from you and encourage comments, critiques, questions and suggestions. We ask that you simply stay on topic, respect other people's opinions, avoid profanity, offensive statements, illegal content and anything else that might violate our standard terms and conditions. Be aware that anything sent in, posted or disclosed to SCEA can be reproduced, disclosed, transmitted, published, broadcast or posted somewhere else. SCEA can use without compensation to you any ideas, concepts or techniques that you send, post or disclose, including anything having to do with the development, manufacturing and marketing of our products. If you have rights in anything you send in, post or disclose, you grant to SCEA the licenses necessary to use it.
Note that comments will also be limited to 1250 characters in length.
Please understand that we reserve the right to edit or delete comments for any reason we deem appropriate. This is a moderated blog and comments will appear if and when they are approved. We will review the queue several times daily, so please don't resubmit if your comment doesn't appear immediately.
The opinions expressed here are not necessarily the opinions of Sony Computer Entertainment America (SCEA) and we assume no responsibility for such content.
Please do not post any private information unless you want it to be available publicly. Please see our privacy policy for more information.