Reply
Topic Options
Mark Topic as New

Mark Topic as Read

Float this Topic for Current User

Bookmark

Subscribe
Highlighted
The Penthouse : News, Information and Updates
[ Edited ]
107 replies 1549 views Edited Oct 23, 2012
Good News Everyone!
We know you've been waiting to see more of The Penthouse personal space, and even though a picture says a thousand words, we want you to be able to experience the space first hand. We've rewarded our Season 1 winner superlatives with early access to this space and he is ready to give some tours. With this space coming out in just a few weeks, you don't want to miss this chance to get a taste of this prestigious space. So until you get to see the space here is another picture of The Penthouse to bring our tally up to 3000 words.
Follow us: http://twitter.com/digitalleisure ------- Like us: https://www.facebook.com/DigitalLeisure
Re: The Penthouse Tour: Presented by superlatives
Oct 5, 2012
Um ... for some strange reason, I'm having a problem with linking "rewarding" and "giving tours"! :-D After giving tours of the Space Station I gained a HUGE appreciation for the HCVs.
Anyway, yes tours start TODAY and go for the next three weeks [cue: throbbing head] :-) Just send a friend request to me (superlatives) and put in the request "Penthouse tour". Just FYI, expect to see an invite from me MOMENTS AFTER you see the friend request accepted.
Two things to be aware of:
1. The Penthouse comes with ALMOST NO furniture. The exceptions are a) the bed; b) the fully stocked (but non-functioning) kitchen; and c) the fireplace. All the other furnishings are mine.
2. For those who haven't been following Digital Leisure's first thread about the Penthouse (http://community.us.playstation.com/t5/PlayStation-Home/A-Sneek-Peek-at-the-Brand-New-Penthouse-Suit...), a reminder that the Penthouse will be a REWARD-ONLY personal space ... you CANNOT BUY the space. The only way to get it is by achieving lifetime earnings in the Casino of 1,000,000.
And a word to Digital Leisure: I'm impressed! And so will everyone else!
Look forward to seeing everyone on "The Tour Circuit!" :-)
Shinra Executive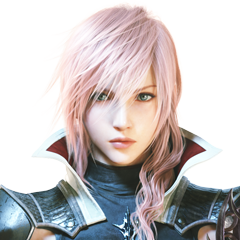 Registered: 05/22/2009
Offline
29271 posts
Re: The Penthouse Tour: Presented by superlatives
[ Edited ]
Oct 5, 2012
I got to see this space yesterday evening when Superlatives invited me. I will say that the winners of a million will not be disappointed. I took a bunch of images.
Congratulations to Digital Leisure for making those who excel at the Casino feel special. You are certainly well aware that many are certainly motivated by the competition but also enjoy being rewarded for their efforts.
Here are just some of the images I took last night. Thank you so much for the tour Super and I'm sure you are going to be super busy.
Edit: I've add a video tour of the space as well!
chicagotops
Uncharted Territory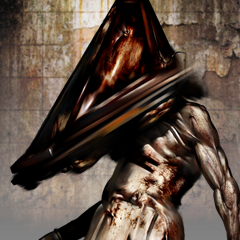 Registered: 10/30/2011
Offline
1729 posts
Re: The Penthouse Tour: Presented by superlatives
Oct 5, 2012
Looks vn, good job w/ all the pics,.. any gifts/rewards available in this space? i'm taking the tour regardless just fig'd i would ask
Re: The Penthouse Tour: Presented by superlatives
Oct 5, 2012
WoW, space looking very nice from pictures posted.. superlatives, I will have to hit you up sometime to check it out..
I Only Post Everything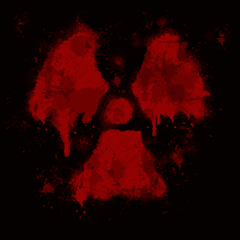 Registered: 02/14/2010
Offline
1207 posts
Re: The Penthouse Tour: Presented by superlatives
[ Edited ]
Oct 5, 2012
As excited as I am to recieve this on day one of release I think I may hold off on a tour so that I may see it first hand once I receive it. Based on the photos posted it looks like it may be one of my favorite personal spaces. Never have I been so excited for a reward! Well that might not be true but my memory sometimes has more holes than Swiss cheese.
*edit*
Also huge props to superlatives for taking the time to show off this space.
Re: The Penthouse Tour: Presented by superlatives
Oct 5, 2012
Digital Leisure have excelled themselves again, this Penthouse is lovely, and wayyy bigger than it looks. When walking around in it it just seems to keep going, with rooms everywhere. It even has a dressing area behind the large bed
I have a couple more pics to add to the ones above, which include a slot machine and a video poker machine that come with the space. Theyre both fully functioning machines and tie in with the machines in the cocourse so effect your current holdings and total earnings.
I highly recomend a tour, as nice as the pics are they dont do the space justice. A very nice reward for everyone that has achieved 1 million in earnings, and good incentive for those pushing to achieve the 1 million.
Fully functioning slot and video poker machine.
Re: The Penthouse Tour: Presented by superlatives
Oct 5, 2012
I just made 100,000. So it may be years before a recieve this beautiful apartment. Thank you, folks, for teasing me with the pictures.
Another goal and challenge to be won! Thank you, Digital Leisure.
The way you play the game is the way you live your life.