Reply
Topic Options
Mark Topic as New

Mark Topic as Read

Float this Topic to the Top

Bookmark

Subscribe
Highlighted
The Official HomeStation Magazine (HSM) thread
[ Edited ]
925 replies 3332 views Edited Jul 16, 2013
Aloha, Sony Home forum readers!
This is the official thread for all matters pertaining to HomeStation Magazine. As many of you know, HSM is a Sony-positive and Home-positive publication devoted to a mature and literate examination of Home and Sony gaming in general, with particular emphasis on the social aspects of Home.
HSM prides itself on producing unique and insightful stories about Home, with a new article published every single day. It has quickly established itself as a go-to spot for unique and interesting journalism which can't be found elsewhere. While HomeStation is far from the only fan publication out there, it looks to set itself apart by rigidly adhering to a level of quality on par with commercial publications, and catering to an audience that's looking for that level of product.
Many of this forum's most interesting voices have contributed to the pages of HomeStation; some have even decided to sign on with HSM as team members or guest contributors. As a publication which examines Home's social issues as well as its gaming attractions, it goes into territory rarely (if ever) examined.
It is our hope that this thread will be a resource for the Home community to stay up-to-speed on what's going on over at HSM. After all, this is a publication by the community and for the community, and we hope to be a resource which, like this forum, adds to your enjoyment of Home and your understanding of how this virtual world is created and maintained. Look for frequent updates and announcements to this thread from HSM team members!
On behalf of the entire HomeStation team,
Editor-in-Chief: Terra_Cide
Art Director: MJG74
Web Designer: Cubehouse
Editor: SealWyf
Editor: Estim20
Editor: BONZO
Editor Emeritus: HearItWow
Editor Emeritus: Jersquall
Editor Emeritus: Orion_NGC1976
Team Writer: Burbie52
Team Writer: cjmp
Team Writer: FEMAELSTROM
Team Writer: Kassadee Marie
Team Writer: KLCgame
Team Writer: Olivia_Allin
Team Writer: Phoenix
Team Writer: ted2112
Team Writer: xx96791DEATHxx
Machinimist: Godzprototype
Machinimist: homeboy79
Machinimist: mybro92
Machinimist: NuJin
Guest Contributor: deuce_for2
Guest Contributor: dragongscales
Guest Contributor: KrazyFace
Guest Contributor: McJorneil
Guest Contributor: RadiumEyes
Guest Contributor: tdarb
It is a pleasure to continue to serve the Home community, and we all look forward to entertaining you for a long time to come!
Mahalo nui loa,
NorseGamer
Publisher, HomeStation Magazine
Twitter: @HomeStationMag
Facebook: http://www.facebook.com/HomeStationMagazine
YouTube: http://www.youtube.com/user/HomeStationMag
HSM now available on the LOOT EOD system in PlayStation Home!
Re: The Official HomeStation Magazine (HSM) Thread
Aug 7, 2011
As part of the Podcast team I wanted to say welcome to the official Home Station Magazine thread!
Our Podcast is called "The Upload" The Podcast is about PlayStation Home and covers Home content, Events, Announcements and from time to time we have a guest join us.
Have a listen to our latest Podcast and be sure to leave feedback on the HSM website or here. let us know what you think!
http://www.hsmagazine.net/2011/07/homestation-presents-the-upload-episode-13/
HomeStation Presents: The Upload, Episode #13
The Uploadis officially a teenager!
There are any number of Home podcasts out there; some of them are very enjoyable, providing insights, humor and details that are valuable for anyone who enjoys Home.
What makes The Upload so special, in my view, is that it approaches Home more from a social perspective than a gaming perspective. It's the same approach we take with the website and the magazine, and as a result we usually veer into territory that you wouldn't normally find in a Home discussion.
In this episode, you can enjoy the following discussions:
The AlphaZone4 redesign;

Scribble Shooter: the pricing strategy, the novelty, the gaming experience itself, and the social ripple effects;

Should virtual commodities have an FAQ prior to their release?

The loss of IREM, and the rise of Granzella;

The deployment of the UFC public space, and whether or not avatars should actually be allowed to fight;

Note to developers: make a hoverboard

The arguments for and against Home vigilantism;
And much more!
So: join Norse, Jersquall, Cubehouse and Terra_Cide as they dive once more into the vast playground of Home…
Re: The Official HomeStation Magazine (HSM) Thread
Aug 7, 2011
I enjoy your magazine and I thought your the video wa =s awesome. Timfe to show that thing of in the PlayStation Store and on television.
The way you play the game is the way you live your life.


Roaring_Twenties
Hekseville Citizen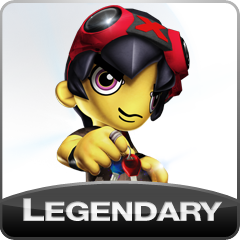 Registered: 04/27/2009
Offline
410 posts
Homelings_R_One
Lombax Warrior
Registered: 01/19/2010
Offline
126 posts
Re: The Official HomeStation Magazine (HSM) Thread
Aug 7, 2011
Official welcomes! Good to see this thread.
The Homeling Collective have supported HSM since its infancy.
We proudly continue to do so.
All the best to the magazine and team

The Homeling Collective
terra_cide
Hekseville Citizen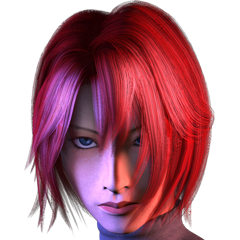 Registered: 05/27/2009
Offline
281 posts
Re: The Official HomeStation Magazine (HSM) Thread
Aug 7, 2011
Re: The Official HomeStation Magazine (HSM) Thread
Aug 7, 2011
Thanks so much for providing this outlet for us Norse, it will become essential I think as people start to come here and give us their feedback on what we are trying to accomplish as a team. I hope we can all learn from this experience and continue to grow as a publication. Kudos to all of those involved in this wonderful adventure we are on and I hope that as it grows and thrives we do the same as people and as writers and production staff.
Re: The Official HomeStation Magazine (HSM) Thread
Aug 8, 2011
Don't take this to mean that none of us will post on threads in here anymore. It just means that announcements of exciting contests, new articles, parties, events, etc. being done by HSM and open to everyone will be in this thread.
Uncharted Territory
Registered: 03/25/2010
Offline
1187 posts
Re: The Official HomeStation Magazine (HSM) Thread
Aug 8, 2011
Many thanks to our supporters for their kind words regarding HSM! Two new stories have just been published:
Buying Real Estate in Home (written by Keara22HI) -- an examination of how to make an informed decision about whether or not to purchase a personal estate in Home, and how that might become easier in the future.
When A Troll Is Not A Troll (written by johneboy1970) -- a reminder that although we've all been trolled in Home, we need to take the high road and guard against having hair-trigger responses.
So, if you haven't yet checked out the HomeStation, come take a look and discover a literate, mature and evocative take on Home and Sony gaming!
Mahalo nui loa,
NorseGamer
Editor-in-Chief, HomeStation Magazine
www.hsmagazine.net
Re: The Official HomeStation Magazine (HSM) Thread
Aug 9, 2011