Reply
Topic Options
Mark Topic as New

Mark Topic as Read

Float this Topic for Current User

Bookmark

Subscribe
Highlighted
The Future of Home Information Station!
[ Edited ]
43 replies 1632 views Edited Dec 2, 2013
I know we have an existing thread called 'Home on PS4'. I figured it'd be best having a separate thread purely for news on Home's future, compiling everything we actually know and has been officially stated. It might help reduce the creation of "end of Home" and "Home on PS4, PS5, PS6" threads, too. In no particular order...the facts and statements!
EuroGamer interviews Peter Edwards, senior director of PlayStation Home (Source)
Spoiler
........
So, given the uncertainty over Home's impact on Sony's bottom line, it's little wonder that the future of the platform itself seems uncertain too. Both Oscar Clark and Daniel Hill say that they don't expect the service to make the transition to PlayStation 4. "My suspicion is that it will probably still have some kind of a life on PS3, but eventually be sunsetted in 2 or 3 years time," Hill explains.
Once again, Peter Edward is the man in the know, but in this case he's also the man who can't say. "As far as PS4 is concerned, I'm not in a position to make any comments on that," Edward tells us. "Home continues to develop and thrive on PlayStation 3. We're still innovating on the platform, we're still putting new features out there. And our developers are working hard to continue producing content for users so there's still lots of interesting stuff for them to do."
We end with a hypothetical, asking Edward what he personally would like to see from a future iteration of PlayStation 4, regardless of whether or not it's likely to happen. "I'm going to half answer your question," he replies, "partly because to answer it would I think be too revealing, but also because I'm just conscious that any answer I give won't be taken as my personal view - it'll be taken as the view of the guy who runs Home on PlayStation. But, what I can say is that over the years of running Home, we've realised that some aspects of it work really well. Some aspects don't work as well," Edward says, cards close to his chest. "And some aspects of it we would certainly do differently if we had the chance to do it again."
EU Home Community Co-Ordinator comments on Home & the PS4 (Source)
Spoiler
"Dear Home community,
There has been a lot of speculation during the last few weeks over PS Home's future, particularly in reference to the PS4. We understand that many of you are curious to find out if there are any plans for Home on PS4 but unfortunately we are not in a position to make any announcements at this time. Regardless of any plans for Home on future platforms, we hope that you will continue to support it on PS3."
Discontinuation of Japanese & Asian PS Home content announced by SCEI (Source)
Spoiler
PLAYSTATION®HOME DISCONTINUATION OF PUBLISHING NEW CONTENT FOR JAPAN AND ASIAN COUNTRIES AND REGIONS
SCEA and SCEE will continue to fully support their PlayStation Communities
Tokyo, August 30, 2013–Sony Computer Entertainment Inc. (SCEI) today announced that PlayStation®Home in Sony Computer Entertainment Japan Asia (SCEJA) will cease publishing new content after September 2013 for Japan and March 2014 for Asian countries and regions.
PlayStation®Home in Sony Computer Entertainment America and Sony Computer Entertainment Europe will continue to fully support their vibrant PlayStation®Home communities with full weekly publishes, new public spaces, virtual items, and platform features.
SCEI would like to thank our respective communities for many years of dedicated participation inside of PlayStation®Home and look forward to their continued involvement.
A Developer's Opinion of Home on the PS4 (Source)
Spoiler
...........................

"Home does not need to go to the PS4 to continue. Home will likely live out its life on the PS3."
Tempest_Fire's official word on Home and the PS4:
"We have no new information to share at this time.
" -- Nov 27th, 2013.
"Thanks. More info on less-market-y stuff soon(tm)." -- Nov 18th, 2013.
GlassWalls: Home Community Volunteer program merges with MVP program (Source)
Spoiler
"I know you've been wondering what we've been doing with the Home Community Volunteer program, so let me share the news!
PlayStation has had a very strong initiative to increase "community" involvement across the board, partially due to Locust_Star's and my very positive impact on Home over the years. The MVP program was another, similar program that has existed on the forums exclusively for years as well, and now that we're all focusing on Community in a bigger, more powerful way, it made sense to combine these two amazing programs.


So starting today, the two are being rolled into one—PlayStation MVPs. Let me quell any concern about the HCV program being slighted in this way, because the MVP title was chosen between the two because it is simply a broader term. The Home-specializing folks will continue as such, with no change in expectations or activities, they'll just change title. In Home, they'll still rock the "GUIDE" icons and hoodies, because they still are. But in the essence of building something greater than either of the two separate programs, we're combining their forces so we can do bigger and better things.
Look for new members to join the ranks very shortly too. It's going to get really exciting.
For more information on the MVP program:
http://community.us.playstation.com/t5/Forum-Information-and-Help/Who-Are-the-PlayStation-MVPs/m-p/3... "
Loss of PS Home devs & publishers, others working on new projects
Spoiler
Heavy Water:



YECK Entertainment, Discontinuation of
Yeck
"

Dear Players

Due to YECK internal restructuring, YECK Entertainment will be discontinued. 30 October: Yeck Land will be closed after maintenance on this day. Please use all YECK Ticket available before Yeck Land closes.

We are very sorry for any inconvenience caused. YECK products have been published on PlayStation®Home since 2012, we appreciate your kind attention and support. Although YECK will not be continued, our developer team will make every effort to develop interesting games in the future.

We apologize for the inconvenience again.
Best wishes,

YECK Entertainment Developer Team"

Source: OPC EU http://community.eu.playstation.com/t5/PlayStation-Home/Discontinuation-of-Yeck/td-p/19978633

LockWood Publishing heavily focused on AvaKin



Source: http://www.avakin.com/
So there you have it. Those are my contributions for now, and I hope conversation in this thread is limited strictly to updates on the topic of Home's future and/or Home on the PS4 so that it stays relevant and continues to act as a useful reference point for others
Jersquall: Any new news on Home on PS4 yet?
Tempest_Fire: Due to a shifting landscape, PlayStation Home will cease publishing new content on November 12, 2014.
@conrad_max
Re: The Future of Home Information Station!
[ Edited ]
Dec 2, 2013
You forgot one Ed.
Gail Tells Home User We're Bullies And We Ruined Home (Source)
Spoiler
Tonight, I took the liberty of contacting the Sony Customer Service department and spoke to PS Network Customer Specialist Gail, who explicitly disclosed that Playstation Home will NOT be on Playstation 4.
As she explained, the rationale behind this decision is that the Playstation 4 is not a social media, and Home, as she had explained, is a social media. She continued, that "due to bullying", Playstation Home will not be on the PS4.
"You guys took and ruined a good service," she quipped.
I thanked her for her service and hung up the phone.
Re: The Future of Home Information Station!WellEd, I only speak for myself
[ Edited ]
Dec 2, 2013
Well Ed, I can only speak for myself. I see no value in yet another Home doomsday thread, especially a rehash of old info. You have simply hidden your cause behind a misleading thread title. Clearly you are passionate about your cause. Although I am not sure of your motivations. As an existing owner of a ps3, I will continue to "waste my money on Home" until they shut off the servers. Others' opinions and predictions on Home's future have little value. Home is simply entertainment for me. Like a concert or a movie theatre, money gone but satisfaction gained. Those who are concerned should stop torturing themselves and perhaps find alternate entertainment.
Re: The Future of Home Information Station!
Dec 2, 2013
Re: The Future of Home Information Station!
Dec 2, 2013
Re: The Future of Home Information Station!
Dec 2, 2013
.... the reason i made this thread was so that the sane things don't get discussed on the matters over and over and if anyone does want to engage in meaningless repeats in the other thread they can use info from here to do it. Are you guys honestly suggesting everyone should refer to a thread with nearly 2000 posts, comprised from 100+ merged threads to get useful info? That's bull and you know it.
Itcob you do nothing bit point out a major problem of this specific board - its so small minded it only cares about who the messenger is and not the message. I wanted to make myself useful for just once and simpletons like yourself denigrate me or dismiss be as a doomsdayer. I'm not one. And none of the info here was my opinions, rumor or conjecture. I suppose facts are heresy now in this strange occult of a a subcommunity? I give up. Maybe you should just ban me again.
Oh and nice try to get the thread merged, removing all chances of anyone having a reference section for all official communications and news.
Jersquall: Any new news on Home on PS4 yet?
Tempest_Fire: Due to a shifting landscape, PlayStation Home will cease publishing new content on November 12, 2014.
@conrad_max
Re: The Future of Home Information Station!
Dec 2, 2013
I didn't mean to accept my own answer as a solution. I'm on a mobile and made a booboo
Jersquall: Any new news on Home on PS4 yet?
Tempest_Fire: Due to a shifting landscape, PlayStation Home will cease publishing new content on November 12, 2014.
@conrad_max
xHammerLane
Hekseville Citizen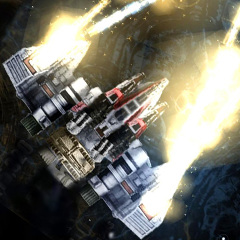 Registered: 08/18/2013
Offline
275 posts
Re: The Future of Home Information Station!
Dec 2, 2013
I think this thread has it purpose since it has official information in regards to the future it actually holds for PlayStation Home. I think you did a good job creating this thread, Ed.
Playstation Telephone Hours:
Monday-Friday 8:00am-8:00pm PST (Closed on Saturdays & Sundays)
Customer Service
- 1-800-345-7669
Account and Billing Support
- 1-877-971-7669
Sony Rewards
- 1-888-715-7669