Reply
Topic Options
Mark Topic as New

Mark Topic as Read

Float this Topic to the Top

Bookmark

Subscribe
Highlighted
The Bad Deco Club Idea Thread :(
62 replies 108 views Edited Jun 22, 2012
Are there any good deco clubs to join? I'm looking for an "active club" to share and get ideas. Ideally I would like to see its members touring each others spaces. This doesn't have to be a clubhouse, but a group that shares like interests. Weekly get together's would be ideal also. Thanks in advance
chicagotops
Uncharted Territory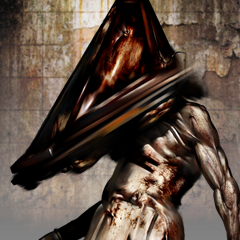 Registered: 10/30/2011
Offline
1729 posts
Apr 8, 2012
Also down 4 it!! I know u like ur dark themes. Got em covered.
I love to give tours. Already I can tell you, it's a best of best in the deco dept.
- Restless Dreams.
Apr 9, 2012
i like the idea of an open public club. maybe meeting once weekly 2share ideas. maybe use the clubhouse for the best of the best. if ur looking for ideas i certainly have some great examples if ur interested.
Apr 9, 2012
That would be your best option. You obviously know what you're looking for in a club. I'm sure you'll come across people who share your ideas and would love to join your club. I'm sure you already know of the unofficial tome created by red_wesley. I wish you the best of luck.
Apr 15, 2012
I thought I'd give this more time to see who was interested. Due to overwhelming response from my friends and public (sarcasm), I'm going to give it a shot.
Club Name: Home Freaks United (HFU)
Mission: HFU is will be a club for hardcore home users (or those aspiring to be one). Members must be dedicated and
knowledgeable. The main purpose is to help each other with rewards, quests and any other aspect of home and just to
socialize. The 2nd objective of the club will be about Deco. Touring others spaces, giving and getting ideas, tips and tricks
and helping others to locate store items.
Clubhouses: Basic, Desert Haven, Moon Forest. Each my be used depending on event.
I plan to to keep this club active and fun, otherwise the money I spent will be in vain. I plan on doing weekly events and/or meetings with a few suprise's thrown in (gift give aways) Anyone interested please send me a friend request. This will be necessary for touring purposes.
chicagotops
Uncharted Territory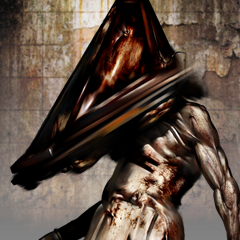 Registered: 10/30/2011
Offline
1729 posts
May 9, 2012
So are u going ahead with this. Seriously deco'ed out in my spaces. And I love to give tours. I'm sure esco serious about it too. An open club with shared home info and showcasing would be ideal. New items 4 display and suggestions on each others spaces. I would make it official with an emphasis on showcasing. Send me pm savage. However that hfu club title ain't working for me girlfriend.
Maybe, great deco experts... Gde I guess. Lol.
- Restless Dreams.
May 9, 2012
im glad u brought this thread back chicago, i luv the idea, i think it needs to be a club in public, otherwise id start one but my club has maxed cappacity of members. posting pictures is nice but places like mine just gotta be seen, id luv to showoff my deco, which i no is the best of the best, n chicago, i like ur work also. u gave me sum great ideas in the past. start it up chicago, sum1 needs to just step up, n thats the bottom line.
May 9, 2012
Hey savage..im in home now talking to some 1 who is starting a decorators guild,her name...boxer_lady...shes right next to me and wanted me to holler at ya,shes a great lady and i know she would be more than happy to help and participate,she said to get hold of her..
Old Gamers Don't Die... They Re Spawn...