Reply
Topic Options
Mark Topic as New

Mark Topic as Read

Float this Topic for Current User

Bookmark

Subscribe
Highlighted
The Adams Family (Biker Gang & Clubhouse)
[ Edited ]
41 replies 1372 views Edited Dec 14, 2013
The name was inspired by The Addams Family & the late wrestler, Brian Adams who started The Biker Gang "Disciples Of Apocalypse" when he was in the WWF.
Following Clubhouses I own
Basic, Desert Haven, The War Room, Crystal Seashore, Men In Black Headquarters, Gothic Cathedral, The Space Station, Palace Of The Seven Winds, Cutteridge Estate, & Avalon Keep
This Biker Gang & Clubhouse IS NOT for you if
You Wear Lockwood's Skinny Jeans - From a distance it looks like they say HO & I can't help but to laugh. Best try a different Gang if you do.
Your Idea Of Recruiting Is Typing In Leet Speak - I've seen others do this in the past & all it makes me do is put them on Ignore.
Your Intent Is To Hit On / Sexually Harass Others - I don't want to deal with issues that may stem from others if they do this & will easily get you kicked out
You Have An Issue With People Using "The Wrong Gender" - I'm a Male & I use both. In fact I use my Female Avatar for most the games I play on PS Home.
You Hate "Furries" - I tend to wear plenty of Animal Masks / Heads.
You're Homophobic Or Use The Word Gay In A Degrading Way - I'm Heterosexual but I can't help but take the above as a sign of Ignorance.
With above exceptions you can dress however you want. However you would need to own a Locomotion Motorcycle that isn't labeled as a reward. I'll be inspecting your Locomotion Motorcycle prior to you being able to join.
After owning one of those Motorcycles Simply Post in this thread stating that you want to join. I'll send you a Friend Request then a Club Invite.
Starting Of With Flying Motorcycles. I may expand This Biker Gang into DCUO if Lobo's Motorcycle ever becomes available.
Places I'm considering hanging out on PS Home
Alpha Zone 1 Maximum Tilt Lobby - Its a Motorcycle Game limited to 4 players.
Great Edo Of Nippon - If anyone is up for Defend Edo Group Battle
Sodium Hub - Nice little bar setting & I'm willing to help with the Drinking Game.
Xi: Continuum - Even if you don't own the actual game to get into the rest of the public space The Parking Lot would be a nice space to show off Motorcycles. I could help with the Card Game There. (I also still need my 100 wins too I suppose.)
Re: The Adams Family (Biker Gang & Clubhouse)
Dec 21, 2012
I Only Post Everything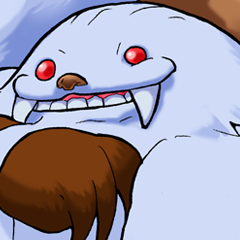 Registered: 09/18/2011
Offline
780 posts
Re: The Adams Family (Biker Gang & Clubhouse)
Dec 21, 2012
---

CMCSAVAGE wrote:


---

ILLUMIN-X wrote:


Well thats a first..Home's very first Biker Gang...lol...now all you need is a theme song.

Might I suggest CCRider ?

---

I was thinking more like "Born to be Wild" by Steppenwolf.

Is the gang like this?

Or more like this?

---
Easy Rider is amazing...
Wild Hogs? Not so much.
Shinra Executive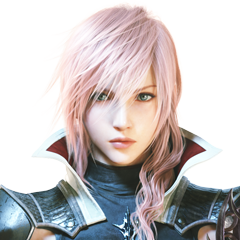 Registered: 05/22/2009
Offline
29271 posts
Re: The Adams Family (Biker Gang & Clubhouse)
Dec 21, 2012
Looks like fun. There were 3 or 4 bikes at the Chistmas Party last night and they looked pretty neat. Good luck with your club. You should post some images of the group together. I suspect they'll be fun to see!
Re: The Adams Family (Biker Gang & Clubhouse)
[ Edited ]
Dec 23, 2012
About it being "The First Biker Gang"
I semi doubt it. It took me longer than I thought to make a Tag. (Kinda still stumped as why I needed that to begin with.) It has been the first to advertise on this forum with actual Locomotion Motorcycles required.
About Theme Songs.
"Due to rights clearance issues in Hell, the lyrics to Pantera's "Cowboys From Hell" have been omitted here. Just hum along."
- Lobo: Highway To Hell
Actually I have no plans for a Theme Song until better music controls are on PS Home. Playing music over a microphone just seems silly to me. And I rather not wait for a specific song to come up over a Loot Radio or similar radio like devices.
About how the Biker Gang could be like.
That's depend on how people want to dress. As long as it isn't Lockwood's Skinny Jeans I'm okay with it (well so far anyway). I hope its not like Wild Hogs. That movie was kinda dull & I usually get it confused with WCW's Hog Wild. I haven't seen Easy Rider but I did notice it used Steppenwolf's "Born To Be Wild" when I looked up that song.
About Bikers
I kinda got cold feet when recruiting on my own. Current Bikers who aren't on the forum may take offense to my "Is Not For You List". I also thought about trying to recruit anyone who had been on my friends list prior to me being active on this forum. But I think I'd be asking too much for them to spend $3.99 for at least one Motorcycle. It probably would've been an easier sell had they been $1.99 each & $4.99 bundled.
*Edit*
I forgot I also need to figure out how to move images from my PS3 to the Internet.
ApolloDecertus
Lombax Warrior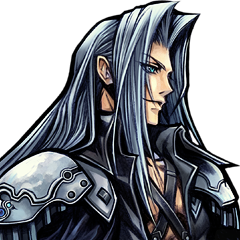 Registered: 07/18/2012
Offline
171 posts
Re: The Adams Family (Biker Gang & Clubhouse)
Dec 23, 2012
smokingpistol
Ghost of Sparta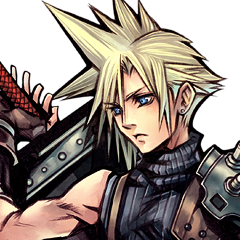 Registered: 11/12/2010
Offline
9504 posts
the_original_se
VP of Gaming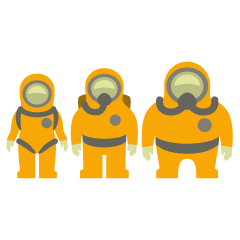 Registered: 12/28/2006
Offline
34149 posts
Re: The Adams Family (Biker Gang & Clubhouse)
[ Edited ]
Dec 23, 2012