Reply
Topic Options
Mark Topic as New

Mark Topic as Read

Float this Topic for Current User

Bookmark

Subscribe
Highlighted
Stuck on quest in Mercia: Fractured Realms. Quest: Carrion Slayer.
37 replies 1154 views Edited Sep 3, 2012
Got to fame 7: Taloc tuk Zet. The only quest available to me now is Carrion Slayer (kill 2 flying carron beetles). I go back to the temple ruins place, and all the doors that were available to me before are suddenly water-blocked. No enemies are spawning. Same with the other place the teleporter takes you to (forgot the name of it) Tried shutting the system off/on and reload, but no dice. I can't move forward. It's frustrating. Suggestions?
Maxx_the_Slash
I Only Post Everything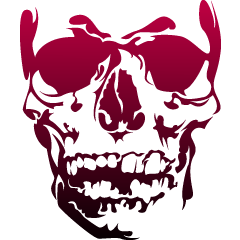 Registered: 05/20/2009
Offline
909 posts
Re: Stuck on quest in Mercia: Fractured Realms. Quest: Carrion Slayer.
[ Edited ]
Sep 3, 2012
I don't remember that quest too well (there are a couple dozen other quests after it, so my memory is fuzzy), but you MIGHT be trying to do the quest in the wrong location. Try the Lockaway instead of the Old Temple.
You kinda need to read what the Oracle, Akek or the Gatekeeper say before you accept the quest, because they tell you which location you need to go to complete the quest. Sometimes your Quest log will tell you where you need to be, but not all the time. If you can't go too far past the beginning of the area, you may be in the wrong area.
As for enemies not spawning... yeah, everyone's having that problem. Sometimes they appear, other times they don't. You have to leave the area (head back to the Sanctuary), then go back. The monsters might spawn then. Sometimes they still wont. If that's the case, quit for a while and come back later.
I know, it's a pain. Especially if a monster you need is near the end of the Old Temple and they wont spawn. Then you have to leave, go back and take one side path to activate one switch, go ALL THE WAY BACK, take the other path and hit it's switch, go ALL THE WAY BACK then take the middle path that you needed to get to. Thank merciful crap I'm at Fame 30 and don't need to play anymore until a major update so I don't have to deal with it. I feel bad for those who still do, though. Lockwood really needs to update the areas so that if you hit the switch once, it stays down permanently.
---signature---
Thanks to nDreams and the new Xi, my PS3 froze during Xi's download process and put me in a perpetual loop of file restorations every time I start up my PS3. I can no longer play Playstation Home or any of my PS3 games. 600+ dollars spent on Home content, down the ****ing drain. I'm done with Playstation Home, I'm done with Sony, and I'm done with this site, as my current PS3 situation no longer warrants my being here. Bye everyone.
Re: Stuck on quest in Mercia: Fractured Realms. Quest: Carrion Slayer.
Sep 3, 2012
try just clearing cache and jumping instances, it seems to help me when nothing spawns. as for the doors being locked, the doors that are not needed beyond the quest will lock until you get a quest that would require you to go beyond them, the other place is locked because the quest is not there.
BEWARE OF THE SPEEDING WHITE SAUSAGE!!!!!
mercia comic here --> http://community.us.playstation.com/t5/PlayStation-Home-General/duty-to-the-spirit-mercia-comic/m-p/37428903/thread-id/1089731/highlight/false
Re: Stuck on quest in Mercia: Fractured Realms. Quest: Carrion Slayer.
Sep 3, 2012
alright. i'm clearing the cache now. don't think i've tried that since i started using psh. as for trying the other portal place...i mean i've tried both, both blocked off. is there some switch i'm missing to the not-temple-ruins place? i can never remember that friggin name...
Hekseville Citizen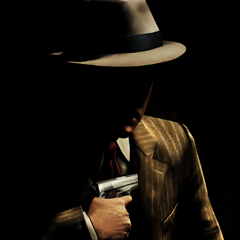 Registered: 03/04/2011
Offline
326 posts
Re: Stuck on quest in Mercia: Fractured Realms. Quest: Carrion Slayer.
Sep 4, 2012
It seems that clearing your cache is the resolve to everything in home (sarcasim) along with the unintalling and reintalling home (neither of these options have ever worked for me). In this instance I dont see how it would fix the problem being that its a multiplayer and the monsters spawn for everyone and not just for you (so you cant reset the spawning). You probably ended up in a different server which in fact does work, but that just means leaving and going back god knows how many times untill you find one that does work. Also camping at the place where the monsters spawn does seem to have an effect on respawning [just an observation] but i cant say for sure if thats the cause. An update thats supposed to fix this is on the way and according to lockwood will be on Sept 12. Until then, we can either give up or keep trying (like me).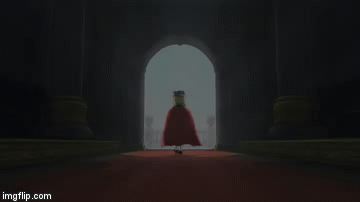 Re: Stuck on quest in Mercia: Fractured Realms. Quest: Carrion Slayer.
Sep 4, 2012
Just wanted to offer another piece of advice in reference to Mercia
Don't sell your items too quickly, there will be times when they will ask you to get something you already have and if you sell it you'll have to go back in again to get it .... I.e. Beetle juice, Beetle Husk, Lizards Hearts, Beetle Husks, etc. So hold on to your items and when you get that quest just go back to the Oracle or whomever asked you for the items and it will register as completed. I wish I would have done that now im stuck trying to get the lizard hearts I had before and sold