Reply
Topic Options
Mark Topic as New

Mark Topic as Read

Float this Topic for Current User

Bookmark

Subscribe
Highlighted
Stuck in a middle of the desert...
[ Edited ]
11 replies 606 views Edited Aug 28, 2013
It's a story...let's begin.
It all begin during a Tour of Sodium Blimp Apartment. I was looking around the space. also i teleported to the desert and have fun with digging. so i asked KarateChampChad to look for me. but he can't find me so he equip his Sniper Rifle and to scoop in order to find me
*in case what Chad looks like, we have the only picture we can find*
so he was able to find me so when i spot a laser sigh (it was a feature for Sodium's new Digging game) i dig in to find something. so far... NOTING.
So i decided to go back to the blimp, however the teleporter DID not work. i tryed few times but it doesn't work at all. i needed some halp and i panic... "IM STUCK IN A MIDDLE OF THE DESERT!" KCChad notices and say "Al, it been nice to know you. i hope you survive the desert" and then he goes away hijacking the Blimp and run away.
"WAIT WAIT WAIT!" Al. Panic
3 minutes later - Al. have been tired with walking the sun...he needed water and food... he can't survived. anything. however he found a working Motorcicle. Al. was like "Why theres a Bike here? is that cliché? but that's helps" Al. ride the bike
plays http://www.youtube.com/watch?v=0cXsoRRYf5A (while reading)
*after 20minutes of riding i spot someone around here. he might need some help. so i check out*
It was pretty far. but everytime i follow it's get very far and far... and
it's gone.
so i continues to follow the path... it been 4-8 hours since i was stuck in a desert. i was hoping that i may died because of my brain...i won it.. i... might survied...*suddenly Al. Lost control the bike and fells of very terribly* Al. was injured with pain from my head. i took off my Brainiac hat and i touched my hair... "I have never seen my hair so long...ever since i wear that panda hat..." Al. tired with desert. he closed his eyes and sleep.....
He Might die in a middle of the desert?
Legendary_Vicki
Keyblade Wielder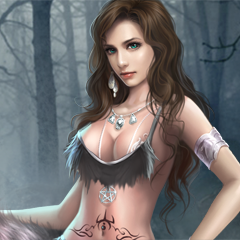 Registered: 05/30/2012
Offline
5457 posts
KarateChampChad
Ghost of Sparta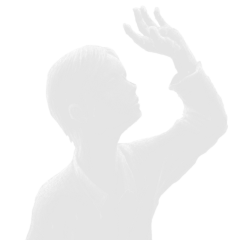 Registered: 02/03/2010
Offline
10662 posts
Re: Stuck in a middle of the desert...
Aug 24, 2013
I look so good there
"Chad, that elusive creature of the virtual wild"
New PSN ID for PS4: Redd-Axel

Come check out my Twitch TV channel, will be streaming various PS4 games from time to time http://www.twitch.tv/reddaxel
Re: Stuck in a middle of the desert...
Aug 24, 2013
smokingpistol
Ghost of Sparta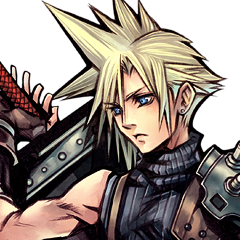 Registered: 11/12/2010
Offline
9504 posts