Reply
Topic Options
Mark Topic as New

Mark Topic as Read

Float this Topic for Current User

Bookmark

Subscribe
Highlighted
Personal Space (M thru P)
[ Edited ]
PERSONAL SPACES (M thru P)
Mahjong Apartment
Mansion - First Floor *
Mansion - Garage *
Mansion - Infinity Pool *
Mansion Second Floor *
Men In Black Headquarters Private Space
Midnight Glade *
MiniBots Training Facility *
Modular Stage Set from LOOT
Moon Forest *
Moonlight Personal Space (Peakvox Ninja)

MotorStorm Monument Valley Camp
MotorStorm Pacific Rift Camp
Mount Olympus *
Musicality Apartment *
Nebula Air Ship*
nDreaMS' Ansada Fone Personal Space
nDreaMS' Ansada Fone Personal Space (nighttime)

nDreams: Aurora Showcase

nDreams: Carla's Coffee Shop
nDreams: Cosmic Corner
nDreams' Party at Jess's Apartment *
nDreams Xi Continuum: Vertigo apartment

Neptune Suite *
NightLife Lounge
Novus Prime Officer's Quarters
O-Two: Seasons Themed Room

Old West Saloon *
Oscar's Lobster Mania Personal Space
Palace of the Seven Winds *
Paris Clock Tower Apartment
Party at Jess's Apartment *
Pharaoh's Tomb
Pirate Galleon Apartment *
Planetland
Playground Apartment
Plum Tree Pavilion *
Post Apocalyptic Shelter
*******
*************************************************************************************
*** LINK
S TO LISTINGS ***
Click in links below to go there
Personal Spaces (A thru F)
Personal Spaces (G thru L)
Personal Spaces (M thru P)
Personal Spaces (Q thru Z)
Other Regions / Clubhouse Tours / Other Item Categories
************************************************************************************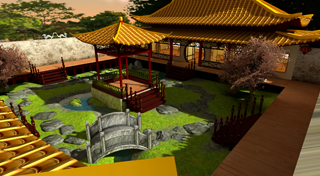 Mahjong Apartment
boxer_lady (NA)

chrisfo221 (NA)

esco887 (NA)

Halday (NA)

HHSBrittany (NA)

Jason1802128 (NA)

king_of_games30 (NA)

Luchian-D (NA)

Sharakon3 (EU

)

STOUT31 (EU)

Y2David (NA)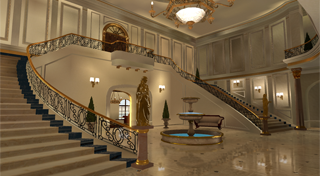 Mansion - First Floor
AnonymousCharles (NA)

BoLoGnE16 (NA)

boxer_lady (NA)

chrisfo221 (NA)

Coopertroopa (NA)

dablakh01 (NA)

Dlyrius (NA)

Eewec (EU)

esco887 (NA) (7pm to midnight est)

Halday (NA)

HHSBrittany (NA)

JAHoe (NA)

julie_love (NA)

J_Meyers78 (NA)

king_of_games30 (NA)

Legendary_Vicki (EU) (please send xmb message first)

lsutigersfan72 (NA)

Luchian-D (NA)

Mercenary09 (NA)

MrFirstPlayer (NA) (please send xmb message first)

musclemutt (NA)

oldcatsrock (NA)

Oppzorro (NA)

otsv_2 (NA)

PinkViper3 (NA)

ReallyChillBoi (NA)

RIC_el_Guapo (NA)

SCarverOrne (NA)

seattlelite (NA)

Seoul777 (NA)

Sharakon (NA)

Tease3211 (NA)

thelotusreaper (NA)

theseamonster098 (NA)

WaveLightning777 (NA)

Y2David (NA)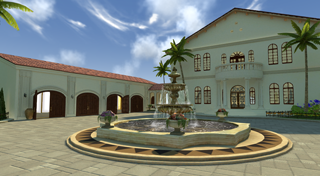 Mansion - Garage
boxer_lady (NA)

bonxo8480 (NA)

chrisfo221 (NA)

Coopertroopa (NA)

dablakh01 (NA)

DaMiGiSan (NA)

Dj_Tenchu (NA)

Dlyrius (NA)

Eewec (EU)

esco887 (NA) (7pm to midnight est)

Halday (NA)

HHSBrittany (NA)

Jackzero99 (NA)

JAHoe (NA)

julie_love (NA)

J_Meyers78 (NA)

king_of_games30 (NA)

krisiambo (NA)

Legendary_Vicki (EU) (please send xmb message first)

lsutigersfan72 (NA)

Ledis15 (NA)

Luchian-D (NA)

Mercenary09 (NA)

MrFirstPlayer (NA) (please send xmb message first)

musclemutt (NA)

NotoriousGamer (NA)

oldcatsrock (NA)

Oppzorro (NA)

otsv_2 (NA)

PinkViper3 (NA)

Rage_kmj (NA)

ReallyChillBoi (NA)

red_wesley (NA)

RIC_el_Guapo (NA)

SCarverOrne (NA)

seattlelite (NA)

Seoul777 (NA) (with all 3 golden cars unlocked)

SEIZURE_BOX (NA)

Sharakon (NA)

Shinra_Soldier7 (NA)

smokingpistol (NA)

Tease3211 (NA)

TERRIO120 (NA)

thelotusreaper (NA)

theseamonster098 (NA)

Remblie (EU)

WaveLightning777 (NA)

wolf6950 (NA)

Y2David (NA)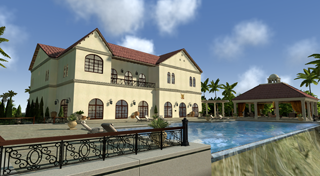 Mansion - Infinity Pool
BoLoGnE16 (NA)

boxer_lady (NA)

chrisfo221 (NA)

Coopertroopa (NA)

dablakh01 (NA)

Demonicslapchop (NA)

Dlyrius (NA)

Eewec (EU)

esco887 (NA) (7pm to midnight est)

Halday (NA)

HHSBrittany (NA)

Jackzero99 (NA)

JAHoe (NA)

julie_love (NA)

J_Meyers78 (NA)

king_of_games30 (NA)

krisiambo (NA)

Legendary_Vicki (EU) (please send xmb message first)

lsutigersfan72 (NA)

Luchian-D (NA)

Mercenary09 (NA)

MrFirstPlayer (NA) (please send xmb message first)

musclemutt (NA)

nomad5504 (NA)

oldcatsrock (NA)

Oppzorro (NA)

otsv_2 (NA)

PinkViper3 (NA)

ReallyChillBoi (NA)

SCarverOrne (NA)

seattlelite (NA)

Seoul777 (NA)

Sharakon (NA)

Tease3211 (NA)

thelotusreaper (NA)

theseamonster098 (NA)

WaveLightning777 (NA)

Y2David (NA)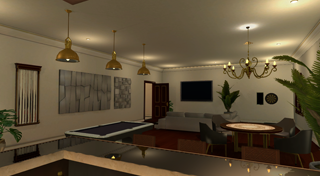 Mansion - Second Floor
BoLoGnE16 (NA)

boxer_lady (NA)

Bradley_Davis129 (NA)

chrisfo221 (NA)

Coopertroopa (NA)

dablakh01 (NA)

Dlyrius (NA)

Eewec (EU)

esco887 (NA) (7pm to midnight est)

Halday (NA)

HHSBrittany (NA)

JAHoe (NA)

J_Meyers78 (NA)

king_of_games30 (NA)

Legendary_Vicki (EU) (please send xmb message first)

lsutigersfan72 (NA)

Luchian-D (NA)

Mercenary09 (NA)

MrFirstPlayer (NA) (please send xmb message first)

musclemutt (NA)

oldcatsrock (NA)

Oppzorro (NA)

otsv_2 (NA)

PinkViper3 (NA)

ReallyChillBoi (NA)

RIC_el_Guapo (NA)

SCarverOrne (NA)

SEIZURE_BOX (NA)

Seoul777 (NA)

Sharakon (NA)

Tease3211 (NA)

TERRIO120 (NA)

thelotusreaper (NA)

theseamonster098 (NA)

WaveLightning777 (NA)

Y2David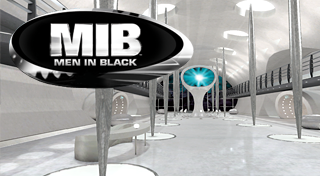 Men In Black Headquarters Private Space
boxer_lady (NA)

Bradley_davis129 (NA)

chrisfo221 (NA)

esco887 (NA)

Halday (NA)

HHSBrittany (NA)

JAHoE (NA)

Jason1802128 (NA)

king_of_games30 (NA)

otsvdnk (EU)

SEIZURE_BOX (NA)

Y2David (NA)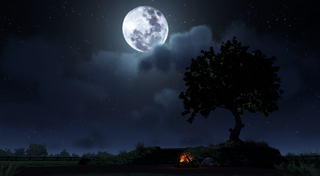 Midnight Glade
boxer_lady (NA)

chrisfo221 (NA)

esco887 (NA) (7pm to midnight est)

Halday (NA)

krisiambo (NA)

HHSBrittany (NA)

JAHoE (NA)

king_of_games30 (NA)

lsutigersfan72 (NA)

Luchian-D (NA)

Mercenary09 (NA)

MrFirstPlayer (NA) (please send xmb message first)

musclemutt (NA)

Never_Forget_89 (NA)

oldcatsrock (NA)

Ovac (NA)

J_Meyers78 (NA)

Rage_kmj (NA)

seattlelite (NA)

smokingpistol (NA)

STOUT31 (NA)

Tease3211 (NA)

thelotusreaper (NA)

WaveLighting777 (NA)

Y2David (NA)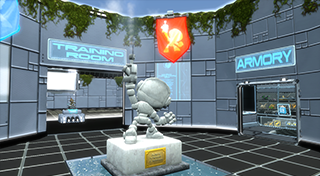 Juggernaut: MiniBots Training Facility
boxer_lady (NA)
Bradley_Davis129 (NA)
chrisfo221 (NA)

Eewec (EU)

Halday (NA)

HHSBrittany (NA)

JAHoE (NA)


Jason1802128 (NA)

king_

of_games30 (NA)

Ledis15 (NA)

PinkViper3 (NA)

red_wesley (NA)

smokingpistol (NA)

Tease3211 (NA)

TERRIO120 (NA)

WaveLightning777 (NA)

Y2David (NA)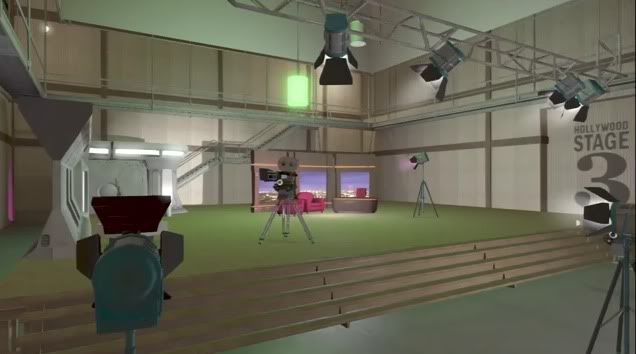 Modular Stage Set from LOOT
BalianTheMighty (NA)

(11pm to 1am EST on weekdays)

charlotteh1990

(EU)

chrisfo221 (NA)

Dj_Tenchu (NA)

esco887 (NA) (7pm to midnight est)

HeavensLightfire (NA)

HHSBrittany (NA)

HOME_helpers1 (NA)

julie_love (NA)

J_Meyers78 (NA)

krisiambo (NA)

lsutigersfan72 (NA)

Luchian-D (NA)

MrFirstPlayer (NA) (please send xmb message first)

musclemutt (NA)

Oppzorro (NA)

ReallyChillBoi (NA)

Remblie (EU)

SCarverOrne (NA)

seattlelite (NA)

STOUT31 (NA)

TERRIO120 (NA)

thelotusreaper (NA)

Y2David (NA)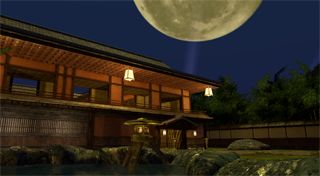 Moonlight Personal Space (Peakvox Ninja)
chrisfo221 (NA)
esco887 (NA)
ixarix (NA)

Y2David (NA)

king_of_games30 (NA)

Moon Forest
BoLoGnE16 (NA)

boxer_lady (NA)

chrisfo221 (NA)

Dlyrius (NA)

esco887 (NA) (7pm to midnight est)

HHSBrittany (NA)

J_Meyers78 (NA)

JAHoE (NA)

king_of_games30 (NA)

Mercenary09 (NA)

MrFirstPlayer (NA) (please send xmb message first)

Tease3211 (NA)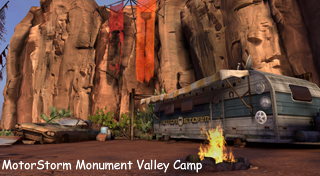 MotorStorm Monument Valley Camp
boxer_lady (NA)

chrisfo221 (NA)

Dj_Tenchu (NA)

esco887 (NA) (7pm to midnight est)

HHSBrittany (NA)

JAHoE (NA)

Jason1802128 (NA)




julie_love (NA)

Ledis15 (NA)

Lum26 (EU)

Luchian-D (NA)

Mercenary09 (NA)

musclemutt (NA)

oldcatsrock (NA)

ReallyChillBoi (NA)

thelotusreaper (NA)

Y2David (NA)
MotorStorm Pacific Rift camp
boxer_lady (NA)

chrisfo221 (NA)

esco887 (NA) (7pm to midnight est)

Halday (NA)

Jason1802128 (NA)




julie_love (NA)

HHSBrittany (NA)

Ledis15 (NA)

Luchian-D (NA)

Mercenary09 (NA)

musclemutt (NA)

oldcatsrock (NA)

Ovac (NA)

ReallyChillBoi (NA)

thelotusreaper (NA)

wolf6950 (NA)

Y2David (NA)
Mount Olympus
chrisfo221 (NA)

esco887 (NA) (7pm to midnight est)

Halday (NA)

HHSBrittany (NA)

JAHoE (NA)

J_Meyers78 (NA)

king_of_games30 (NA)

Legendary_Vicki (EU) (please send xmb message first)

Luchian-D (NA)

Mercenary09 (NA)

MrFirstPlayer (NA)

musclemutt (NA)

RIC_el_Guapo (NA)

Tease3211 (NA)

XxQueen_VeexX (please send xmb message first)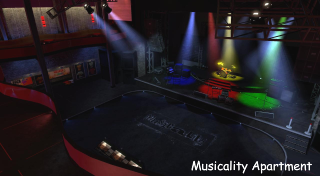 nDreams: Musicality Apartment
boxer_lady (NA)

chrisfo221 (NA)

dablakh01 (NA)

Daniel_8964 (EU)

Eewec (EU)

esco887 (NA) (7pm to midnight est)

Fritches (EU)

Halday (NA)

J_Meyers78 (NA)

HHSBrittany (NA)

king_of_games30 (NA)

Legendary_Vicki (EU) (please send xmb message first)

lsutigersfan72 (NA)

Luchian-D (NA)

Mercenary09 (NA)

MrFirstPlayer (NA) (please send xmb message first)

musclemutt (NA)

Never_Forget_89 (NA)

oldcatsrock (NA)

Ovac (NA)

ReallyChillBoi (NA)

seattlelite (NA)

STOUT31 (EU)

Tease3211 (NA)

thelotusreaper (NA)

theseamonster098 (NA)

WaveLightning777 (NA)

wolf6950 (NA)

Y2David (NA)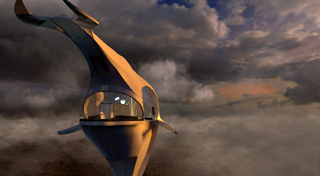 Nebula Air Ship Apartment
chrisfo221 (NA)

esco887 (NA) (7pm to midnight est)

HHSBrittany (NA)

JAHoE (NA)

lsutigersfan72 (NA)

Luchian-D (NA)

Mercenary09 (NA)

musclemutt (NA)

oldcatsrock (NA)

PinkViper3 (NA)

Tease3211 (NA)

Y2David (NA)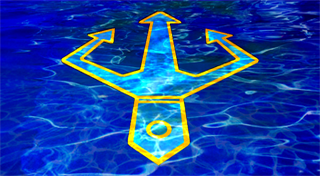 Neptune Suite
(note: This space only can be view from those in the same region)
AnonymousCharles (NA)

boxer_lady (NA)

chrisfo221 (NA)

Coopertroopa (NA)

Eewec (EU)

esco887 (NA) (7pm to midnight est)

DaMiGiSan (NA)

Daniel_8964 (EU)

Dj_Tenchu (NA)

Halday (NA)

HHSBrittany (NA)

JAHoE (NA)

J_Meyers78 (NA)

julie_love (NA)

Ledis15 (NA)

Legendary_Vicki (EU) (please send xmb message first)

lsutigersfan72 (NA)

Luchian-D (NA)

Mercenary09 (NA)

MrFirstPlayer (NA) (please send xmb message first)

musclemutt (NA)

oldcatsrock (NA)

otsvdnk (EU)

ReallyChillBoi (NA)

RIC_el_Guapo (NA)

seattlelite (NA)

Seoul777 (NA)

STOUT31 (EU)

Tease3211 (NA)

thelotusreaper (NA)

theseamonster098 (NA)

WaveLightning777 (NA)

Y2David (NA)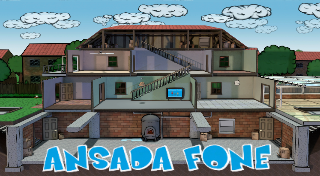 nDreams: Ansada Fone Personal Space
boxer_lady (NA)

chrisfo221 (NA)

Demonicslapchop (NA)

Eewec (EU)

esco887 (NA) (7pm to midnight est)

HHSBrittany (NA)

Legendary_Vicki (EU) (please send xmb message first)

Lum26 (EU)

Luchian-D (NA)

king_of_games30 (NA)

Mercenary09 (NA)

MrFirstPlayer (NA) (please send xmb message first)

musclemutt (NA)

ReallyChillBoi (NA)

Seoul777 (NA)

smokingpistol (NA)

TERRIO120 (NA)

thelotusreaper (NA)

Y2David (NA)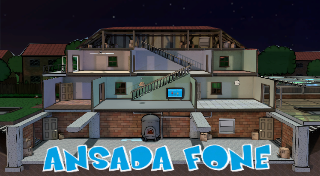 nDreams: Ansada Fone Personal Space (night)
boxer_lady (NA)

Bradley_Davis129 (NA)

chrisfo221 (NA)

dablakh01 (NA)
Eewec (EU)
esco887 (NA) (7pm to midnight est

Halday (NA)

HeavensLightfire (NA)

HHSBrittany (NA)

Jason1802128 (NA)




J_Meyers78 (NA)

Jason1802128 (NA)




king_of_games30 (NA)

Legendary_Vicki (EU) (please send xmb message first)

LegoFire (NA)

lsutigersfan72 (NA)

MrFirstPlayer (NA) (please send xmb message first)

Never_Forget_89 (NA)

nomad5504 (NA)

red_wesley (NA)

SCarverOrne (NA)

SEIZURE_BOX (NA)
Shinra_Soldier7 (NA)
Tease3211 (NA)

TERRIO120 (NA)

WaveLightning777 (NA)

Y2David (NA)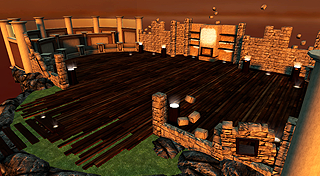 NDreams: Aurora Showcase
Arcadian42 (NA)
Thew902 (NA)

Y2David (NA)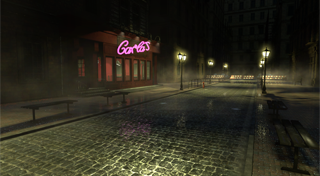 NDreams: Carla's Coffee Shop
chrisfo221 (NA)
FinderKeeper (NA)
SEIZURE_BOX (NA)
Y2David (NA)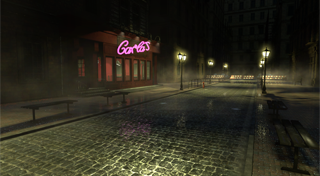 NDreams: Cosmic Corner
chrisfo221 (NA)
FinderKeeper (NA)
Jason1802128 (NA)
Y2David (NA)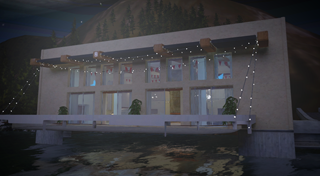 NDreams: Party at Jess's Apartment
boxer_lady (NA)

chrisfo221 (NA)

Coopertroopa (NA)

DaMiGiSan (NA)

Eewec (EU)

esco887 (NA) (7pm to midnight est)

Halday (NA)

HHSBrittany (NA)

JAHoe (NA)

Legendary_Vicki (EU) (please send xmb message first)

Lum26 (EU)

Luchian-D (NA)

Mercenary09 (NA)

MrFirstPlayer (NA) (please send xmb message first)

musclemutt (NA)

oldcatsrock (NA)

ReallyChillBoi (NA)

smokingpistol (NA)

thelotusreaper (NA)

theseamonster098 (NA)

TriniLucille10 (EU)

Y2David (NA)
nDreams: Xi Continuum: Vertigo Apartment

boxer_lady (NA)
chrisfo221 (NA)
esco887 (NA)
Halday (NA)
JAHoE (NA)
king_of_games30 (NA)
Ledis15 (NA)
LeeStone71 (NA)
smokingpistol (NA)
Y2David (NA)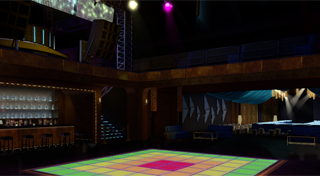 NightLife Lounge
AnonymousCharles (NA)

BoLoGnE16 (NA)

chrisfo221 (NA)

Codex420 (NA)

esco887 (NA) (7pm to midnight est)

Halday (NA)

HHSBrittany (NA)

JAHoE (NA)

MrFirstPlayer (NA) (please send xmb message first)

Y2David (NA)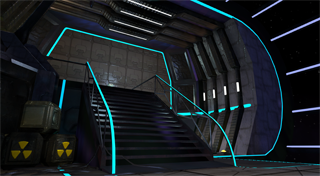 Novus Prime Officer's Quarters
chrisfo221 (NA)

DaMiGiSan (NA)

Demonicslapchop (NA)

Eewec (EU)

esco887 (NA) (7pm to midnight est)

Halday (NA)

HHSBrittany (NA)

J_Meyers78 (NA)

JAHoE (NA)

Legendary_Vicki (EU) (please send xmb message first)

lsutigersfan72 (NA)

Luchian-D (NA)

MrFirstPlayer (NA) (please send xmb message first)

musclemutt (NA)

oldcatsrock (NA)

Oppzorro (NA)

PinkViper3 (NA)

ReallyChillBoi (NA)

Seoul777 (NA)

thelotusreaper (NA)

TriniLucille10 (EU)

Y2David (NA)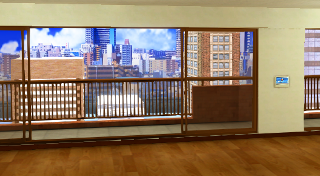 O-Two: Seasons Themed Room
Dlyrius (NA)

Y2David (NA)

ixarix (NA)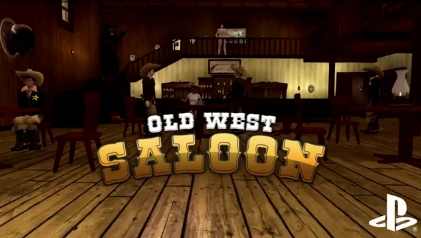 Old West Saloon
cboxer_lady (NA)

chrisfo221 (NA)

CMCSAVAGE (NA)

Dlyrius (NA)

Eewec (EU)

esco887 (NA) (7pm to midnight est)

Halday (NA)

HHSBrittany (NA)

J_Meyers78 (NA)

king_of_games30 (NA)

LeeStone71 (NA)
Legendary_Vicki (EU) (please send xmb message first)

Mercenary09 (NA)

MrFirstPlayer (NA) (please send xmb message first)

musclemutt (NA)

Oppzorro (NA)

Rage_kmj (NA)

RIC_el_Guapo (NA)

Sharakon (NA)

Y2David (NA)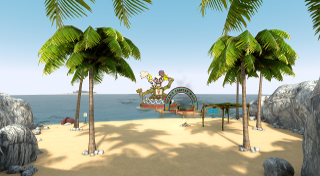 Oscar's Lobster Mania Personal Space
chrisfo221 (NA)

esco887 (NA) (7pm to midnight est)

Halday (NA)

HHSBrittany (NA)

lsutigersfan72 (NA)

Luchian-D (NA)

MrFirstPlayer (NA) (please send xmb message first)

Sharakon (NA)

Y2David (NA)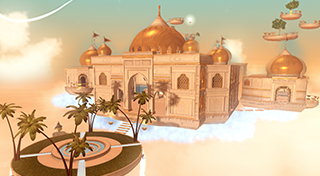 Palace of the Seven Winds
ApolloDecertus (NA)

boxer_lady (NA)

chrisfo221 (NA)

esco887 (NA)

Halday (NA)

HHSBrittany (NA)

Jackzero99 (NA)

JAHoE (NA)

Jason1802128 (NA)

king_of_games30 (NA)

otsvdnk (EU)

WaveLightning777 (NA)

Y2David (NA)
Paris Clock Tower Apartment
boxer_lady (NA)
charlotteh1990 (EU)
chrisfo221 (NA)
dablakh01 (NA)
Daniel_8964 (EU)
Demonicslapchop (NA)
Dlyrius (NA)
esco887 (NA)
Halday (NA)
HeavensLightfire (NA)
HHSBrittany (NA)
Jackzero99 (NA)
julie_love (NA)
Jason1802128 (NA)

J_Meyers78 (NA)

LeeStone71 (NA)

Ledis15 (NA)
Legendary_Vicki (EU)
Luchian-D (NA)
MrFirstPlayer (NA) (please send xmb message first)
musclemutt (NA)

otsvdnk (EU)

ReallyChillBoi (NA)
RIC_el_Guapo (NA)
SCarverOrne (NA)
seattlelite (NA)
thelotusreaper (NA)
theseamonster098 (NA)
Y2David (NA)
Pharaoh's Tomb
chrisfo221 (NA)

dablakh01 (NA)

Dlyrius (NA)

esco887 (NA)

Halday (NA)

HHSBrittany (NA)

J_Meyers78 (NA)

Luchian-D (NA)

MrFirstPlayer (NA) (please send xmb message first)

musclemutt (NA)

oldcatsrock (NA)

ReallyChillBoi (NA)

RIC_el_Guapo (NA)

Shenmue182 (EU) (fancy around flying outside of map)

thelotusreaper (NA)

theseamonster098 (NA)

Y2David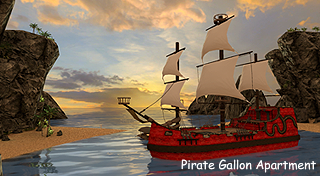 Pirate Galleon Apartment
boxer_lady (NA)

chrisfo221 (NA)

dablakh01 (NA)

Dj_Tenchu (NA)

Eewec (EU)

esco887 (NA)

Halday (NA)

HHSBrittany (NA)

J_Meyers78 (NA)

Jason1802128 (NA)


Ledis15 (NA)

Legendary_Vicki (EU)

Lum26 (EU)

Luchian-D (NA)

Mercenary09 (NA)

MrFirstPlayer (NA) (please send xmb message first)

musclemutt (NA)

oldcatsrock (NA)

Oppzorro (NA)

otsvdnk (EU)

ReallyChillBoi (NA)

RIC_el_Guapo (NA)

seattlelite (NA)

smokingpistol (NA)

thelotusreaper (NA)

theseamonster098 (NA)

WaveLightning777 (NA)

Y2David (NA)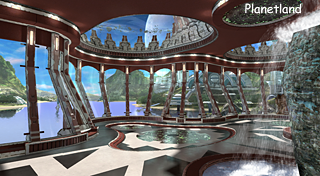 Planetland
boxer_lady (NA)

chrisfo221 (NA)

Coopertroopa (NA)

dablakh01 (NA)

DaMiGiSan (NA)

Dj_Tenchu (NA)

Dlyrius (NA)

esco887 (NA) (7pm to midnight est)

Halday (NA)

HHSBrittany (NA)

J_Meyers78 (NA)

JAHoe (NA)
Jason1802128 (NA)


krisiambo (NA)

lsutigersfan72 (NA)

Luchian-D (NA)

MrFirstPlayer (NA)

musclemutt (NA)

oldcatsrock (NA)

ReallyChillBoi (NA)

RIC_el_Guapo (NA)

seattlelite (NA)

Sharakon (NA)

thelotusreaper (NA)

theseamonster098 (NA)

Y2David
Playground Apartment
AnonymousCharles (NA)

boxer_lady (NA)

chrisfo221 (NA)

dablakh01 (NA)

DaMiGiSan (NA)

Dj_Tenchu (NA)

Dlyrius (NA)

esco887 (NA)

Halday (NA)

HeavensLightfire (NA)

HHSBrittany (NA)

J_Meyers78 (NA)

JAHoe (NA)

Jason1802128 (NA)


Luchian-D (NA)

Lum26 (EU)

MrFirstPlayer (NA)

musclemutt (NA)

ldcatsrock (NA)

ReallyChillBoi (NA)

RIC_el_Guapo (NA)

SCarverOrne (NA)

thelotusreaper (NA)

TriniLucille10 (EU)

Y2David
Plum Tree Pavilion
boxer_lady (NA)

chrisfo221 (NA)

Dlyrius (NA)

esco887 (NA)

Halday (NA)

HHSBrittany (NA)

J_Meyers78 (NA)

Jason1802128 (NA)

MrFirstPlayer (NA)

SCarverOrne (NA)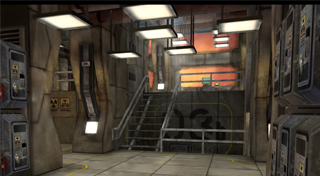 Post Apocalyptic Shelter
chrisfo221 (NA)

dablakh01 (NA)

DaMiGiSan (NA)

Demonicslapchop (NA)

Dj_Tenchu (NA)

esco887 (NA)

Halday (NA)

HHSBrittany (NA)

J_Meyers78 (NA)

Jason1802128 (NA)


Ledis15 (NA)

Luchian-D (NA)

Mercenary09 (NA)

MrFirstPlayer (NA) (please send xmb message first)

musclemutt (NA)

Never_Forget_89 (NA)

ReallyChillBoi (NA)

RIC_el_Guapo (NA)

thelotusreaper (NA)

WaveLightning777 (NA)

wolf6950 (NA)

Y2David (NA)
Personal Space Tours: Listing of those offering Tours: PERSONAL SPACES (Q thru Z)
[ Edited ]
PERSONAL SPACES (Q thru Z)
Rapture Metro Apartment *
Ratchet & Crank: Home Sweet Home
Raven Barracks
Red Bull House of Skate *
Salt Shooter Game *
Santorini Greece
Savage Manor
SCE A House of Hogsmeade

Silent Hill Downpour Diner
Silicon Lounge
Summer House
Sunlit Meadow *
Super-Fun-Robo-Goalie-Beach-Time Tropical Island
SVER Barracks
Tree House Personal Apartment
Tron Apartment *
Tropical Escape
Tuscan Villa *
Tycoon Penthouse
UFC Personal Space
Underwater Apartment
Uncharted Fortune Hunter's Apartment
Valor Barracks
Veemee: Irish Pub *
Villain's Lair *
Visari Throne Room
Warhawk Apartment
Waterfall Terrace *
Winter Vacation Villa
Wizard's Den
Yacht: Santorini
Zombie Headquarters *
*
********************************************************************
*** LINK
S TO LISTINGS ***
Click in links below to go there
Personal Spaces (A thru F)
Personal Spaces (G thru L)
Personal Spaces (M thru P)
Personal Spaces (Q thru Z)
Other Regions / Clubhouse Tours / Other Item Categories
***********************************************************************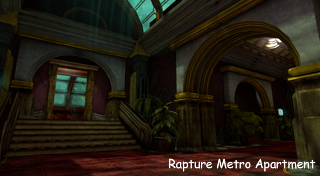 Rapture Metro Apartment
boxer_lady (NA)

chrisfo221 (NA)

DaMiGiSan (NA)

Dj_Tenchu (NA)

Eewec (EU)

esco887 (NA)

HHSBrittany (NA)

J_Meyers78 (NA)

krisiambo (NA)

Luchian-D (NA)

Mercenary09 (NA)

MrFirstPlayer (NA) (please send xmb message first)

musclemutt (NA)

PinkViper3 (NA)

ReallyChillBoi (NA)

SCarverOrne (NA)

seattlelite (NA)

STOUT31 (EU)

thelotusreaper (NA)

Y2David (NA)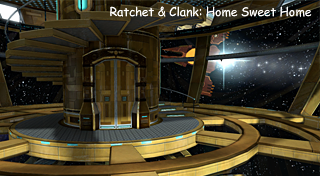 Ratchet & Crank: Home Sweet Home
chrisfo221 (NA)

DaMiGiSan (NA)

Dj_Tenchu (NA)

Eewec (EU)

esco887 (NA)

Halday (NA)

HHSBrittany (NA)

Jason1802128 (NA)




krisiambo (NA)

Ledis15 (NA)

Luchian-D (NA)

Lum26 (EU)

Mercenary09 (NA)

musclemutt (NA)

oldcatsrock (NA)

seattlelite (NA)

ReallyChillBoi (NA)

thelotusreaper (NA)

Y2David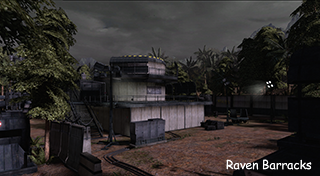 Raven Barracks
boxer_lady (NA)

chrisfo221 (NA)

CMCSAVAGE (NA)

esco887 (NA)

Halday (NA)

HHSBrittany (NA)

JAHoe (NA)

julie_love (NA)

Luchian-D (NA)

Mercenary09 (NA)

musclemutt (NA)

ReallyChillBoi (NA)

thelotusreaper (NA)

Y2David (NA)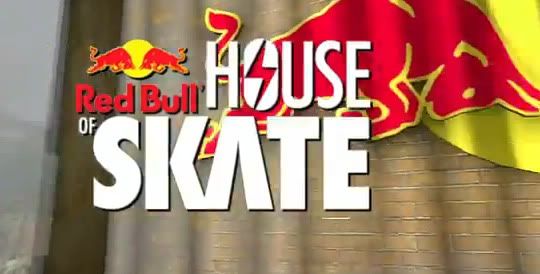 Red Bull House of Skate
boxer_lady (NA)

chrisfo221 (NA)

CMCSAVAGE (NA)

Demonicslapchop (NA)

esco887 (NA) (7pm to midnight est)

Halday (NA)

HHSBrittany (NA)

J_Meyers78 (NA)

king_of_games30 (NA)

LeeStone71 (NA)

Legendary_Vicki (EU) (please send xmb message first)

lsutigersfan72 (NA)

Luchian-D (NA)

Mercenary09 (NA)

musclemutt (NA)

nomad5504 (NA)

oldcatsrock (NA)

Ovac (NA)

Rage_kmj (NA)

RIC_el_Guapo (NA)

snoopybunny12 (NA)

SCarverOrne (NA)

seattlelite (NA)

smokingpistol (NA)

STOUT31 (EU)

thelotusreaper (NA)

WaveLightning777 (NA)

Y2David (NA)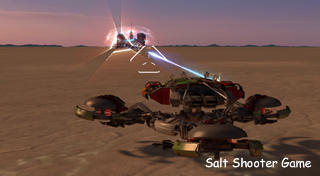 Salt Shooter Game
BalianTheMighty (NA) (11pm to 1am EST on weekdays)

boxer_lady (NA)

Bladley_Davis129 (NA)

charlotteh1990

(EU)

chrisfo221 (NA)

DaMiGiSan (NA)

Dj_Tenchu (NA)

Dlyrius (NA)

Eewec (EU)

esco887 (NA)

Halday (NA)

HeavensLightfire (NA)

HHSBrittany (NA)

HOME_helpers1 (NA)
JAHoe (NA)

Jason1802128 (NA)




J_Meyers78 (NA)

krisiambo (NA)

Ledis15 (NA)

Legendary_Vicki (EU) (please send xmb message first)

lsutigersfan72 (NA)

Luchian-D (NA)

MrFirstPlayer (NA) (please send xmb message first)

musclemutt (NA)

otsvdnk (EU)

PinkViper3 (NA)

seattlelite (NA)

Rage_kmj (NA)

ReallyChillBoi (NA)

red_wesley (NA)

RIC_el_Guapo (NA)

SCarverOrne (NA)

STOUT31 (EU)

Tease3211 (NA)

thelotusreaper (NA)

theseamonster098 (NA)

WaveLightning777 (NA)

wolf6950 (NA)

Y2David (NA)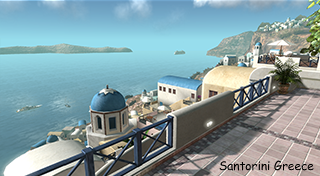 Santorini Greece
AnonymousCharles (NA)

boxer_lady (NA)

Coopertroopa (NA)

chrisfo221 (NA)

dablakh01 (NA)

DaMiGiSan (NA)

Demonicslapchop (NA)

Dlyrius (NA)

esco887 (NA)

Halday (NA)

HeavensLightfire (NA)

HHSBrittany (NA)

HOME_helpers1 (NA)

julie_love (NA)

J_Meyers78 (NA)

Jason1802128 (NA)




king_of_games30 (NA)

krisiambo (NA)

Ledis15 (NA)

Legendary_Vicki (EU) (please send xmb message first)

Luchian-D (NA)

Mercenary09 (NA)

MrFirstPlayer (NA) (please send xmb message first)

musclemutt (NA)

oldcatsrock (NA)

Oppzorro (NA)

ReallyChillBoi (NA)

RIC_el_Guapo (NA)

SCarverOrne (NA)

seattlelite (NA)

Seoul777 (NA)

thelotusreaper (NA)

theseamonster098 (NA)

WaveLightning777 (NA)

Y2David (NA)
Savage Manor
esco887 (NA)

CMCSAVAGE (NA)

Halday (NA)

HHSBrittany (NA)

king_of_games30 (NA)


smokingpistol (NA)

Y2David (NA)
House of Hogsmeade
Silent Hill Downpour Diner
chrisfo221 (NA)

Eewec (EU)

esco887 (NA)

HHSBrittany (NA)

J_Meyers78 (NA)

Legendary_Vicki (EU)

STOUT31 (EU)

Y2David (NA)
Silicon Lounge
boxer_lady (NA)

chrisfo221 (NA)

Coopertroopa (NA)

DaMiGiSan (NA)

Demonicslapchop (NA)

Dj_Tenchu (NA)

Eewec (EU)

esco887 (NA)

Halday (NA)

HHSBrittany (NA)

HOME_helpers1 (NA)

JAHoe (NA)

Ledis15 (NA)

Legendary_Vicki (EU)

lsutigersfan72 (NA)

Luchian-D (NA)

Mercenary09 (NA)

MrFirstPlayer (NA) (please send xmb message first)

musclemutt (NA)

nomad5504 (NA)

oldcatsrock (NA)

ReallyChillBoi (NA)

seattlelite (NA)

smokingpistol (NA)

Tease3211 (NA)

thelotusreaper (NA)

theseamonster098 (NA)

WaveLightning777 (NA)

Y2David (NA)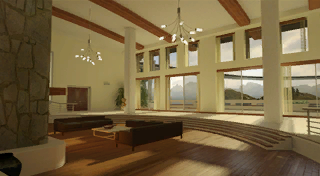 Summer House
boxer_lady (NA)

Bladley_Davis129 (NA)

chrisfo221 (NA)

DaMiGiSan (NA

Demonicslapchop (NA)

Dj_Tenchu (NA)

Dlyrius (NA)

Eewec (EU)

esco887 (NA)

HeavensLightfire (NA)

HHSBrittany (NA)

JAHoe (NA)

Jason1802128 (NA)




Lum26 (EU)

lsutigersfan72 (NA)

Luchian-D (NA)

Mercenary09 (NA)

musclemutt (NA)

Never_Forget_89 (NA)

NotoriousGamer (NA)

oldcatsrock (NA)

ReallyChillBoi (NA)

SCarverOrne (NA)

seattlelite (NA)

STOUT31 (EU)

thelotusreaper (NA)

TriniLucille10 (EU)

WaveLightning777 (NA)

Y2David (NA)
Sunlit Meadow
Bobsfed (NA)

boxer_lady (NA)

Bladley_Davis129 (NA)

chrisfo221 (NA)

esco887 (NA)

Halday (NA)

HHSBrittany (NA)

Jackzero99 (NA)




JAHoE (NA)

otsvdnk (EU)

smokingpistol (NA)

Y2David (NA)

WaveLightning777 (NA)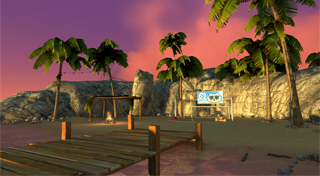 Super-Fun-Robo-Goalie-Beach-Time Tropical Island
boxer_lady (NA)

chrisfo221 (NA)

Demonicslapchop (NA)

esco887 (NA)

Halday (NA)

HHSBrittany (NA)

JAHoe (NA)

Legendary_Vicki (EU)

Luchian-D (NA)

MrFirstPlayer(NA)

N-33-H (EU)

STOUT31 (EU)

Y2David (NA)
SVER Barracks
boxer_lady (NA)

chrisfo221 (NA)

DaMiGiSan (NA)

Dj_Tenchu (NA)

esco887 (NA)

HHSBrittany (NA)

Jason1802128 (NA)




krisiambo (NA)

Luchian-D (NA)

Mercenary09 (NA)

musclemutt (NA)

oldcatsrock (NA)

ReallyChillBoi (NA)

SCarverOrne (NA)

thelotusreaper (NA)

WaveLightning777 (NA)

Y2David (NA)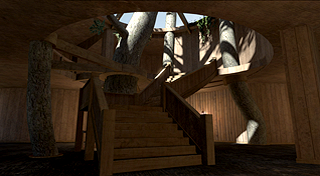 Tree House Personal Apartment
boxer_lady (NA)

chrisfo221 (NA)

Eewec (EU)

esco887 (NA) (7pm to midnight est)

HHSBrittany (NA)

Luchian-D (NA)

Lum26 (EU)

MrFirstPlayer (NA) (please send xmb message first)

musclemutt (NA)

oldcatsrock (NA) (thru EU account)

ReallyChillBoi (NA)

thelotusreaper (NA)

Y2David (NA)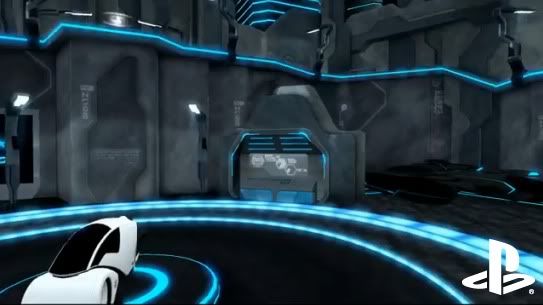 Tron Apartment
boxer_lady (NA)

chrisfo221 (NA)

Coopertroopa (NA)

Eewec (EU)

DaMiGiSan (NA)

Demonicslapchop (NA)

esco887 (NA) (7pm to midnight est)

Halday (NA)

HHSBrittany (NA)

king_of_games30 (NA)

Luchian-D (NA)

Mercenary09 (NA)

musclemutt (NA)

Never_Forget_89 (NA)

oldcatsrock (NA)

ReallyChillBoi (NA)

red_wesley (NA)

seattlelite (NA)

smokingpistol (NA)

STOUT31 (EU)

Tease3211 (NA)

thelotusreaper (NA)

theseamonster098 (NA)

Y2David (NA)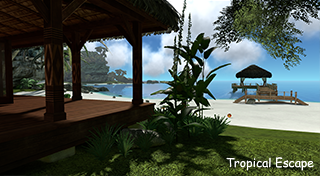 Tropical Escape
AnonymousCharles (NA)

boxer_lady (NA)

chrisfo221 (NA)

DaMiGiSan (NA)

Demonicslapchop (NA)

Dj_Tenchu (NA)

Dlyrius (NA)

esco887 (NA) (7pm to midnight est)

Halday (NA)

HeavensLightfire (NA)

HHSBrittany (NA)

julie_love (NA)

J_Meyers78 (NA)

Jason1802128 (NA)




Legendary_Vicki (EU) (please send xmb message first)

LegoFire (NA)

Luchian-D (NA)

MrFirstPlayer (NA) (please send xmb message first)

musclemutt (NA)

Never_Forget_89 (NA)

NotoriousGamer (NA)

oldcatsrock (NA)

otsv_2 (NA)

ReallyChillBoi (NA)

SCarverOrne (NA)

seattlelite (NA)

Seoul777 (NA)

TERRIO120 (NA)

thelotusreaper (NA)

XxQueen_VeexX (please send xmb message first)

Y2David (NA)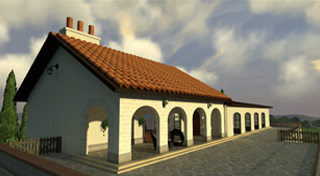 Tuscan Villa
boxer_lady (NA)

chrisfo221 (NA)

esco887 (NA)

Halday (NA)

HHSBrittany (NA)

king_of_games30 (NA)

Y2David (NA)
Tycoon Penthouse
AnonymousCharles (NA)

BoLoGnE16 (NA)

boxer_lady (NA)

chrisfo221 (NA)

Coopertroopa (NA)

Daniel_8964 (EU)

Demonicslapchop (NA)

Dj_Tenchu (NA)

esco887 (NA) (7pm to midnight est)

Halday (NA)

HHSBrittany (NA)

JAHoe (NA)

Jason1802128 (NA)




king_of_games30 (NA)

Legendary_Vicki (EU) (please send xmb message first)

Luchian-D (NA)

lsutigersfan72 (NA)

Mercenary09 (NA)

MrFirstPlayer (NA) (please send xmb message first)

musclemutt (NA)

Never_Forget_89 (NA)

NotoriousGamer (NA)

oldcatsrock (NA)

Oppzorro (NA)

otsvdnk (EU)

otsv_2 (NA)

PinkViper3 (NA)

Teehee2123 (NA)

TERRIO120 (NA)

ReallyChillBoi (NA)

Seoul777 (NA) (with helicopter on helipad)

STOUT31 (EU)

Tease3211 (NA)

thelotusreaper (NA)

theseamonster098 (NA)

Y2David (NA)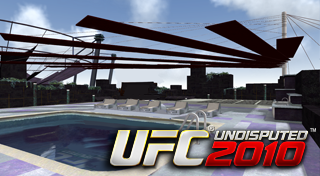 UFC Personal Space
boxer_lady (NA)

chrisfo221 (NA)

Demonicslapchop (NA)

esco887 (NA) (7pm to midnight est)

Halday (NA)

HHSBrittany (NA)

J_Meyers78 (NA)

Luchian-D (NA)

Lum26 (EU)

lsutigersfan72 (NA)

Mercenary09 (NA)

MrFirstPlayer (NA) (please send xmb message first)

musclemutt (NA)

oldcatsrock (NA)

otsvdnk (EU)

Ovac (NA)

ReallyChillBoi (NA)

seattlelite (NA)

Seoul777 (NA)

smokingpistol (NA)

STOUT31 (EU)

thelotusreaper (NA)

WaveLightning777 (NA)

Y2David (NA)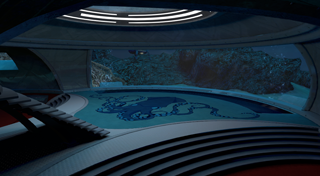 Underwater Apartment
Coopertroopa (NA)

chrisfo221 (NA)

Daniel_8964 (EU)

Eewec (EU)

esco887 (NA) (7pm to midnight est)

Fritches (EU)

Halday (NA)

HHSBrittany (NA)

Jason1802128 (NA)




king_of_games30 (NA)

Luchian-D (NA)

Lum26 (EU)

N-33-H (EU)

otsvdnk (EU)

Sharakon (NA)

Shinra_Soldier7 (NA)

TriniLucille10 (EU)

VIP_KiiD_JunE-X3 (NA)

Y2David (NA)
Uncharted Fortune Hunter's Apartment
boxer_lady (NA)

chrisfo221 (NA)

esco887 (NA) (7pm to midnight est)

Halday (NA)

HHSBrittany (NA)

king_of_games30 (NA)

LeeStone71 (NA)

Legendary_Vicki (EU) (please send xmb message first)

Luchian-D (NA)

Mercenary09 (NA)

musclemutt (NA)

otsvdnk (EU)

ReallyChillBoi (NA)

thelotusreaper (NA)

Y2David (NA)
Valor Barracks
boxer_lady (NA)

chrisfo221 (NA)

esco887 (NA) (7pm to midnight est)

HHSBrittany (NA)

JAHoe (NA)

Luchian-D (NA)

Mercenary09 (NA)

musclemutt (NA)

ReallyChillBoi (NA)

thelotusreaper (NA)

Y2David (NA)
VEEMEE: Irish Pub
JAHoe (NA)

chrisfo221 (NA)

Y2David (NA)
Villain's Lair
boxer_lady (NA)

chrisfo221 (NA)

dablakh01 (NA)

DaMiGiSan (NA)

Dj_Tenchu (NA)

esco887 (NA) (7pm to midnight est)

Halday (NA)

HHSBrittany (NA)

JAHoe (NA)

J_Meyers78 (NA)

Jason1802128 (NA)




king_of_games30 (NA)

Ledis15 (NA)

lsutigersfan72 (NA)

Luchian-D (NA)

Mercenary09 (NA)

MrFirstPlayer (NA) (please send xmb message first)

musclemutt (NA)

oldcatsrock (NA)

Oppzorro (NA)

seattlelite (NA)

ReallyChillBoi (NA)

RIC_el_Guapo (NA)

thelotusreaper (NA)

theseamonster098 (NA)

WaveLightning777 (NA)

Y2David

(NA)
Visari Throne Room
chrisfo221 (NA)

Demonicslapchop (NA)

Dj_Tenchu (NA)

esco887 (NA) (7pm to midnight est)

HHSBrittany (NA)

Jason1802128 (NA)




Ledis15 (NA)

Luchian-D (NA)

Lum26 (EU)

Mercenary09 (NA)

musclemutt (NA)

otsvdnk (EU)

ReallyChillBoi (NA)

thelotusreaper (NA)

theseamonster098 (NA)

Y2David

(NA)
Warhawk Apartment
chrisfo221 (NA)

esco887 (NA) (7pm to midnight est)

Halday (NA)

HHSBrittany (NA)

Jason1802128 (NA)




lsutigersfan72 (NA)

Luchian-D (NA)

Mercenary09 (NA)

MrFirstPlayer (NA) (please send xmb message first)

musclemutt (NA)

ReallyChillBoi (NA)

STOUT31 (EU)

thelotusreaper (NA)

Y2David

(NA)
Waterfall Terace
AnonymousCharles (NA)

boxer_lady (NA)

chrisfo221 (NA)

Coopertroopa (NA)

DaMiGiSan (NA)

Dj_Tenchu (NA)

Dlyrius (NA)

esco887 (NA) (7pm to midnight est)

Halday (NA)

HeavensLightfire (NA)

HHSBrittany (NA)

JAHoe (NA)

Jason1802128 (NA)




Ledis15 (NA)

julie_love (NA)

J_Meyers78 (NA)

krisiambo (NA)

Luchian-D (NA)

Mercenary09 (NA)

MrFirstPlayer (NA) (please send xmb message first)

musclemutt (NA)

Never_Forget_89 (NA)

oldcatsrock (NA)

Ovac (NA)

Rage_kmj (NA)

ReallyChillBoi (NA)

SCarverOrne (NA)

seattlelite (NA)

thelotusreaper (NA)

theseamonster098 (NA)

WaveLightning777 (NA)

wolf6950 (NA)

Y2David

(NA)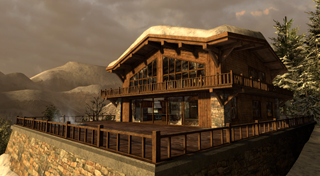 Winter Vacation Villa
boxer_lady (NA)

BalianTheMighty (NA) (11pm to 1am EST on weekdays)

chrisfo221 (NA)

Coopertroopa (NA)

esco887 (NA) (7pm to midnight est)

Dlyrius (NA)

Halday (NA)

HHSBrittany (NA)

HOME_helpers1 (NA)

Jason1802128 (NA)




julie_love (NA)

J_Meyers78 (NA)

king_of_games30 (NA)

lsutigersfan72 (NA)

Luchian-D (NA)

Mercenary09 (NA)

musclemutt (NA)

oldcatsrock (NA)

otsv_2 (NA)

PinkViper3 (NA)

Seoul777 (NA) (with jeep unlocked)

SCarverOrne (NA)

STOUT31 (EU)

Tease3211 (NA)

thelotusreaper (NA)

theseamonster098 (NA)

Y2David

(NA)
Wizard's Den
AnonymousCharles (NA)

BalianTheMighty (NA) (11pm to 1am EST on weekdays)

boxer_lady (NA)

Bladley_Davis129 (NA)

chrisfo221 (NA)

Coopertroopa (NA)

dablakh01 (NA)

DaMiGiSan (NA)

Demonicslapchop (NA)

Dj_Tenchu (NA)

Dlyrius (NA)

esco887 (NA)

Halday (NA)

HeavensLightfire (NA)

HHSBrittany (NA)

Jackzero99 (NA)



JAHoe (NA)

Jason1802128 (NA)




julie_love (NA)

J_Meyers78 (NA)

king_of_games30 (NA)

krisiambo (NA)

Ledis15 (NA)

lsutigersfan72 (NA)

Luchian-D (NA)

Mercenary09 (NA)

MrFirstPlayer (NA) (please send xmb message first)

musclemutt (NA)

oldcatsrock (NA)

Oppzorro (NA)

otsv_2 (NA)

PinkViper3 (NA)

ReallyChillBoi (NA)

Remblie (EU)

RIC_el_Guapo (NA)

SCarverOrne (NA)

seattlelite (NA)

Seoul777 (NA)

smokingpistol (NA)

Tease3211 (NA)

thelotusreaper (NA)

theseamonster098 (NA)

WaveLightning777 (NA)

wolf6950 (NA)

Y2David

(NA)
Yacht: Santorini
AnonymousCharles (NA)

boxer_lady (NA)

chrisfo221 (NA)

DaMiGiSan (NA)

Demonicslapchop (NA)

esco887 (NA)

HeavensLightfire (NA)

HHSBrittany (NA)

JAHoe (NA)

Jason1802128 (NA)




king_of_games30 (NA)

Ledis15 (NA)

Luchian-D (NA)

Mercenary09 (NA)

MrFirstPlayer (NA) (please send xmb message first)

musclemutt (NA)

oldcatsrock (NA)

Oppzorro (NA)

otsv_2 (NA)

ReallyChillBoi (NA)

SCarverOrne (NA)

seattlelite (NA)

thelotusreaper (NA)

WaveLightning777 (NA)

Y2David

(NA)
Zombie DeadQuarters
Bradley_Davis129 (NA)

chrisfo221 (NA)

CMCSAVAGE (NA)

esco887 (NA)

Halday (NA)

HeavensLightfire (NA)

HHSBrittany (NA)

J_Meyers78 (NA)

Jason1802128 (NA)




Ledis15 (NA)

Luchian-D (NA)

Mercenary09 (NA)

MrFirstPlayer (NA) (please send xmb message first)

musclemutt (NA)

Oppzorro (NA)

seattlelite (NA)

ReallyChillBoi (NA)

Sharakon (NA)

thelotusreaper (NA)

TX_Bull (NA)

WaveLightning777 (NA)

Y2David

(NA)
Hey, Y2David I also have the Complimentary Casino Hotel Room, The Living Room Stage Set from Loot,
The LOOT Space Apartment (Plugged In), The Luxury Weekend Lake House & The Ratchet & Crank: Home Sweet Home Space(s). I have requested a refund on Waterfall Terrace, so if that comes through, I'll update you on that progrees. Just thought I'd let you know. Great Informative Tome here, keep up the good work Fellow HCV.
Thank you DaMiGisan fer the kind compliment, everyone here in this listing deserves a pat in the back as they are doing great in helping those in the Community..I updated the list with the spaces you mentioned
Dlyrius.
You're Welcome and It's great to have ya in the listing, I still need to add your name to more of the spaces, as I didnt get to finish, you have lots of spaces