Reply
Topic Options
Mark Topic as New

Mark Topic as Read

Float this Topic for Current User

Bookmark

Subscribe
Re: September 2013 Suggestions Thread
Hello can you please remove the new Inspection feature from the first place at the menue when you click on users avatars. Because sometimes when a crowd is standing in front of a game and you hit them accidentally the Inspection feature pops up which leads to the loading screen.
I dont judge the Inspection feature if its good or not but please remove it from the first option
Thanks in advance
Re: September 2013 Suggestions Thread
[ Edited ]
While many have made posts about Halloween originals & retired items...I am still going to post my thoughts because I do not feel others are showing kudos enough on this topic.
Please bring back most if not all the older event items people still want! Make a Halloween Store for the season with all of the retired items in it...we will pay a small price for some of these items.

These items:

(items of 2012)

Devil Horns

Bat Swarm

Vampire Teeth

Werewolf Tail

Vampire Nails

Cat Claws

Devil Nails

Tiki Head Statue

Sugar Skull Mask

Easter Island Tiki Head Stool

Halloween Mug hand item & ornament

------------------------------------------------------------

(2011)

Halloween Cauldron

Angry Jack o' Lantern

Happy Jack o' Lantern

Witch Jack o' Lantern

Spider Jack o' Lantern

------------------------------------------------------------

(2010)

Halloween Headress

Halloween Torso

Halloween Hands

Halloween Legs

Halloween Feet

Halloween Chair

Pumpkin Overlord Idol Statue

------------------------------------------------------------

(2009 Stuff Also) could not find the list of them items

------------------------------------------------------------

(other items that could fit in the Halloween category that are retired)

Criss Angel Mindfreak Coffin Coffee Table & Coffin Couch

Predators Masks

UndeadYourself event items

Legion T-Shirts

Crackle Kill Count event items

End of the World 2012 New Year Items

Re: September 2013 Suggestions Thread
[ Edited ]
Some new Halloween item ideas.

Customizable Carved & Animated Candle Light Jack O' Lantern
Glowing Alien Head Mask and Matching Glowing Alien Hands (Mask should resemble the Lockwood glowing ear rings and the fingers on the hands should be longer than normal)
Movie/TV Monster Costumes like = Jason Hockey Mask,Blood Dripping Machete & Blood Covered Jumpsuit - Freddy Krueger Fedora,Striped Shirt & Bladed Hand - Edward Scissorhands Hair,Zipper Suit with straps,Scissor Hands & Gothic Combat Boots - Michael Myers Mask - Jack Skellington costume - Beetlejuice Head & Striped Suit
Movie/TV Monster Companions = Gremlins & Gizmo - Crypt Keeper - Casper the Ghost - Chucky Doll - Leprechaun
Magic Trick or Treat Door active item that opens up when you use it - make it have rewards of types of candy and have it also randomly play tricks or have a ghost pop out.
Assorted levitating objects for rooms to look haunted
Large Dead Tree
Large Animated Hangmans Tree with swinging skeleton in nuece
Tombstones/Head Stones with animated things like = Spiders w/ Webs,Zombies Hands popping out,Ghosts flying out & candles
Grave Stones that allow you to customize the names & dates
Grave Robber Site active item - A grave with a dirt mound that people can dig up for grave robber rewards
Chainsaw LMO with actions
Animated Blood Fountain
Hollow Tree with glowing eyes in the hole
Spooky Sounds placer - kinda like the new paranoramal hotspot generator but with other sounds like owls hooting,loud heart beats,foot steps,bush rattling,creeking door,crying cats and bats
Headless Zombie holding its own head Costume with custom animations
_______________________________________________________________________________________
Acorn Park Fall & Halloween Update would be awesome - leaves colors changed & falling around,maybe new tasks for raking leaves to get new rewards - Holiday update to change Acorn to night and add a Halloween Gift Shop and decorations like pumpkins,candles,spiderwebs and spooky sounds.
Re: September 2013 Suggestions Thread
A Home Core Train Station
A core space: A train station. Think of Grand Central Station. Have shops and diners around. Maybe some arcades for gaming, kiosks for viewing videos...
Then we enter the train proper. What does the train have? A dining car, a smoking car, a gambling car. Maybe linked to the Poker at Sportswalk (as far as leaderboards are concerned). Maybe compartments where four to six people can sit and chat. Or even a private aread on the train.
All the while as the train travels up and down the coast or cross country, towns, farms and cities pass by the windows. Maybe they can represent the American landscape? Or maybe iconic private and public space of Home, past , present (and future?).
I've been thinking about this for a long time, and the Harry Potter content encouraged me to finally request it. But should it be a modern train? Or an older one built with more character? Something that would take us back to a more romantic era in American history...
"Good night, America, how are you? Don't you know me I'm your native son. I'm the train they call The City of New Orleans..." - Arlo Guthrie.
The way you play the game is the way you live your life.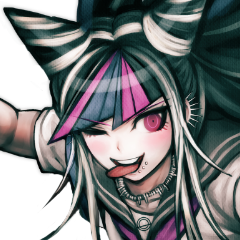 Offline
Re: September 2013 Suggestions Thread
Boxing or MMA(mixed martial arts) LMO. Also weapons and guns (hand items or LMO) that are actually firing bullets and realistically look like they're doing some major damage.
Pandaachan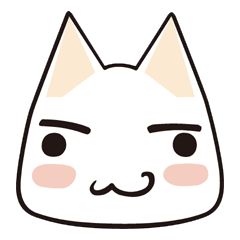 Offline
Re: September 2013 Suggestions Thread
Anthro and monster girl full bodies, custom colors through the blush/eyeshadow/hair options that change the skintone and special features.
What is a monster girl? think centaurs, mermaids, lamias etc.
(*≧▽≦) ♪ One Night Carnival! ☆(≧▽≦*)
http://pandakneesocksxiv.tumblr.com/
Re: September 2013 Suggestions Thread