Reply
Topic Options
Mark Topic as New

Mark Topic as Read

Float this Topic to the Top

Bookmark

Subscribe
Highlighted
9 replies 69 views Edited Mar 11, 2007
Anyone ever seen or heard about a program called Second Life?
It is amazingly similar to what PS Home is proposing. The Home trailer could have been burned straight from their servers.
I played it for a couple weeks a couple years ago. It would constantly crash my computer. But it was an intriguing concept.
It was VERY VERY NERDY. Haha. I actually felt like a nerd playin on their servers.
But it was strangly and incredibly addictive.
The big difference I believe, (because I havent seen it mentioned) is that the entire environment was completely customizable. This is what made it truly awesome. There was an entire globe of stuff in every direction that people had build designed and written. There were cities of casinos, night clubs, brothels, anything anyone could imagine. On any given night, you could attend some avatars "wedding", party, fashion show, whatever. I even walked in on Avatars having virtual "relations" before while snooping through mansions that people built in the middle of nowhere. Peopel built apartments and then charged rent for noobs like me who were just lookin for a place to pimp. It was very weird. People had written games a la jeopardy or bingo or anything else somebody created that you would stumble ona and join. It was these strange off-the-wall events that kept you walking and looking.
People had written their own clothes and many opened their own clothing shops. Look it up, there are people that are actually making a living from this virtual world because the money spent in their environment is bought with real money.
Anyhow, I encourage people to check it out. If playstation can be like them, this thing will be huge. There are 4.5 million characters on second life and I dont think I know anyone else who even knows what it is. So I think Sony could definatley learn some stuff from them.
I Only Post Everything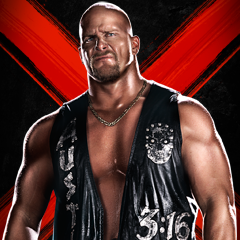 Registered: 01/01/2004
Offline
1257 posts
Mar 11, 2007
I know what Second Life is. I am sure Sone knows all about it. Yes it is similar, but I don't think Sony cares to take ideas from them. The big thing is, Second Life is a game and Home is not.
One thing that is similar, which is my favorite part, is that you can sell user created items in auctions. That is awesome.
Mar 11, 2007
My mom play second life and it sucks. The graphics are SOOO bad, they are like ps2. Also everything loads slow. Dumb
______________________________________________________________
Official Playstation Life Style:
Click here
Mar 11, 2007
Ya,...but the concept.....they broke ground. Linden Labs I believe. They won all kinds of awards.
I believe they average $100,000 of real money being spent inside their virtual world each day.
Mar 17, 2007
I started playing Second Life yesterday but I was disappointed because it lags sooooooo much. Everything is slow. It gets worse when your in a group. Why is the game all lagged and how did it became so popular with all that lag.
Mar 17, 2007
it sucks ..anyways the people at second life doesnt think home's a threat or w/e
http://www.psu.com/node/8853
Message Edited by Indicate on
03-17-2007
07:02 PM
StellviaRising
Treasure Hunter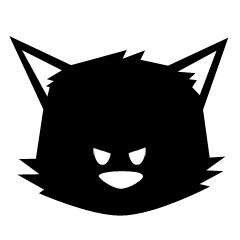 Registered: 02/09/2007
Offline
5910 posts
Mar 18, 2007
this has been said many times... please don't start new threads about this
____Rumors are just that - RUMORS____

Formosa's Law: n.
"The truly insane have enough on their plates without us adding to it."
http://catb.org/jargon/html/F/Formosas-Law.html

Godwin's Law: prov.
"As a Usenet discussion grows longer, the probability of a comparison involving Nazis or Hitler approaches one."
http://catb.org/jargon/html/G/Godwins-Law.html


http://mabifiles.nexon.net/movies/teaser/embed_video/mabi_movie03.swf